I don't know about you, but I have always been a fan of the Hallmark products. For as long as I can remember, the Hallmark cards where the ones you wanted to buy and give to show that special someone you care. Not only does Hallmark have awesome greeting cards, they also have some fun interactive stuffed animals that my children think are so neat.
I recently gave my son his second interactive story buddy from Hallmark, Nugget the cute and cuddly pup that speaks!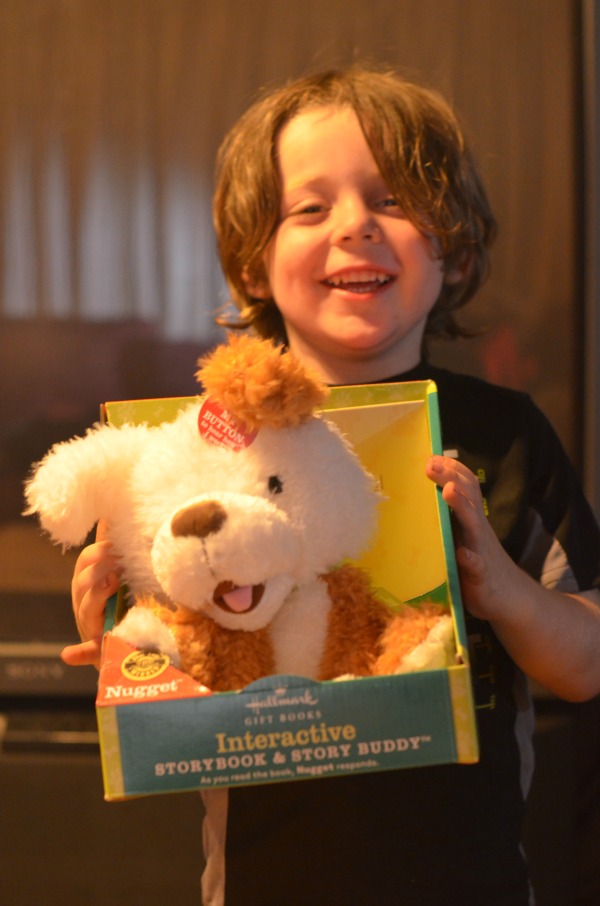 My son LOVES stuffed animals and he also loves when mom reads books out loud to him. When I gave my son Nugget, he was so excited and he wanted me to read "Nuggest First Day Of School" that comes with the stuffed animal when you purchase it. What is really neat about these interactive story buddies is there is more than one book that you can purchase with each interactive stuffed animal. New phrases are unlocked with each of the books that you read to it. For Nugget, you can find the following books:
Nugget's First Day Of School
Nugget's Field Day
Nuggest's Dog Park Adventure
There is also an app that you can download that allows you to record your voice so that you can read to your little one with the help of Nugget, even when you can't be there.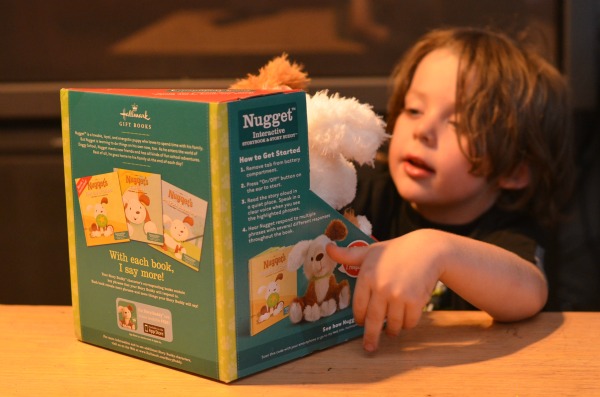 You can find out more about how this interactive pet works by watching my video below:

Hallmark currently has seven different interactive story buddies that each come with different books and say different phrases. My son also has Watson the raccoon that he absolutely adores. I think Watson is pretty cool too!  Think your child might want to have a Nugget too? If you answered yes, be sure to enter my Hallmark giveaway below.
Now time for my Hallmark Nugget Interactive Story Buddy Giveaway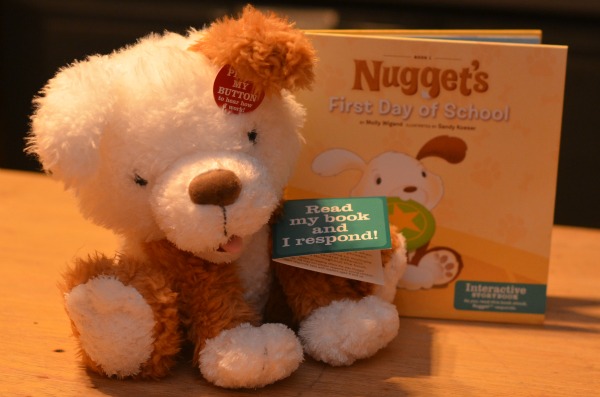 One of my LUCKY winners is going to receive their own Nugget too! Winner will receive the Hallmark Nugget Story Buddy that comes with the book "Nugget's First Day Of School". To enter my giveaway, please use the Rafflecopter below:
Disclosure – I received the product featured above to provide you with this post. This post is not a paid post and the opinions stated herein are 100% my own.