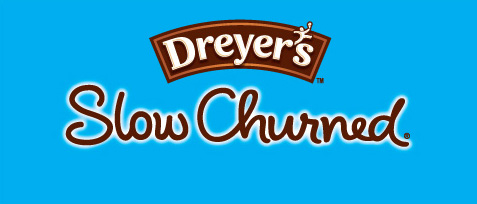 When it is hot I often crave something cold and sweet like ice cream. Okay, I crave ice cream even when it is cold. Today is was 105 degrees in California and I thought I would spoil the kids today with some ice cream. When I went to the store I had a couple coupons for the Dreyer's Slow Churned  5.8 oz  tubs of ice cream.
I thought I scored when I seen they were on SALE for 99 cents so I bought four of them.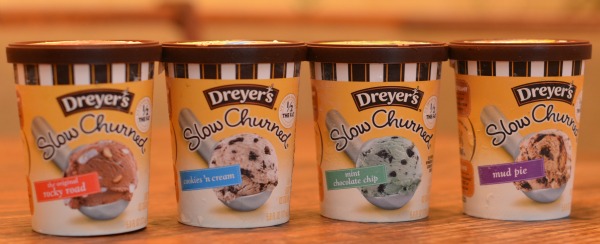 As I was driving home I was thinking I should have bought more, maybe one of each of the flavors. I have tried this ice cream once before, the Cookies and Cream and LOVED it so I really was excited to try the others.
When I got home there were SMILES on my children's faces, especially my son. He immediately wanted to stack them first before we got to enjoy them.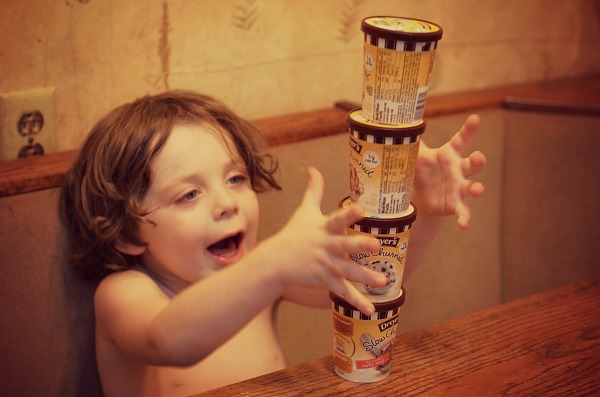 I love that this ice cream comes in these small sizes. I like to watch what I eat but sometimes find it hard to not indulge on ice cream if it is in the freezer waiting for me to eat it. These make portion control easy unless you eat more than one tub. 🙂
What I like most about this ice cream is that it is half the fat, and one-third fewer calories. I didn't know this information before when I tried it but now that I know, I will be definitely grabbing the Dreyer's Slow Churned Ice Cream more often.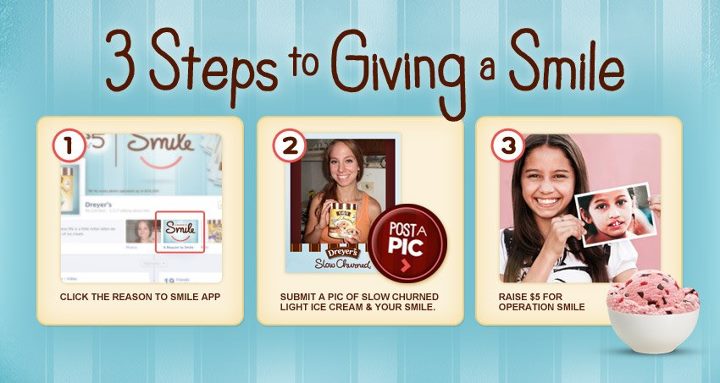 Now its your turn to help others smile. Right now on the Dreyer's Facebook page, for every "ice cream smile" photo that is uploaded a $5 donation will be made to Operation Smile. There is a goal to give away more than 25,000 scoops of ice cream and capture 25,000 photos of ice cream smiles before the summer ends. By uploading a picture, you can help this effort to deliver more than 500 reconstructive surgeries to children around the world that suffer from cleft lip, cleft palate facial deformities.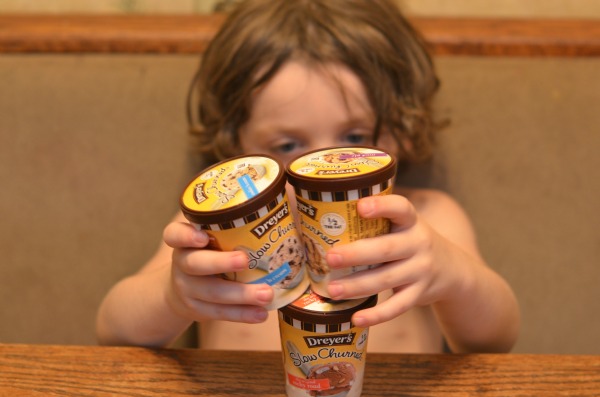 For just a few minutes of your time, you can help make a child smile!
"I wrote this review while participating in a blog tour by Mom Central Consulting on behalf of Dreyer's / Edy's. I received a coupon to purchase product samples and a promotional item to thank me for taking the time to participate."