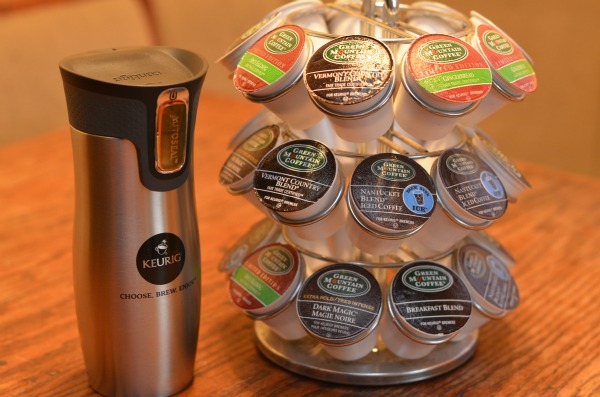 For over the past year my Keurig Brewer has been put to use (almost daily) from brewing us hot cups of coffee and hot chocolate to iced coffees and tea. When you have a Keurig Brewing System, you have a TON of beverage options at your fingertips.
I am now going on year two as a K-Cup® Ambassador for Keurig® Brewers and the Green Mountain Coffee® family of brands. This is the one product that I probably recommend the most offline to my friends, family and others I meet because I honestly LOVE it and proud to be one of their Ambassadors.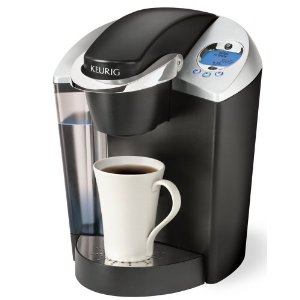 Yesterday I received a variety of the Green Mountain K-Cups to fill up my handy K-Cup Carousel. I also received one of the new Keurig® travel mugs that have been designed with the Contigo AUTOSEAL™ Technology that I can't wait to put to use. For those that want one too,  this handy spill-proof travel cup will be available to the public in September.
Want to stock up on your Green Moutain K-Cups?  Starting tomorrow (July 13), you can use the promo code LUCKY1-8149 to save 10% off on your Green Mountain purchase.  To see all the Green Mountain products, visit: http://www.greenmountaincoffee.com
Disclosure: I am a K-Cup® Ambassador for Keurig® Brewers and the Green Mountain Coffee® family of brands. No monetary compensation has been received and the opinions stated herein are 100% my own