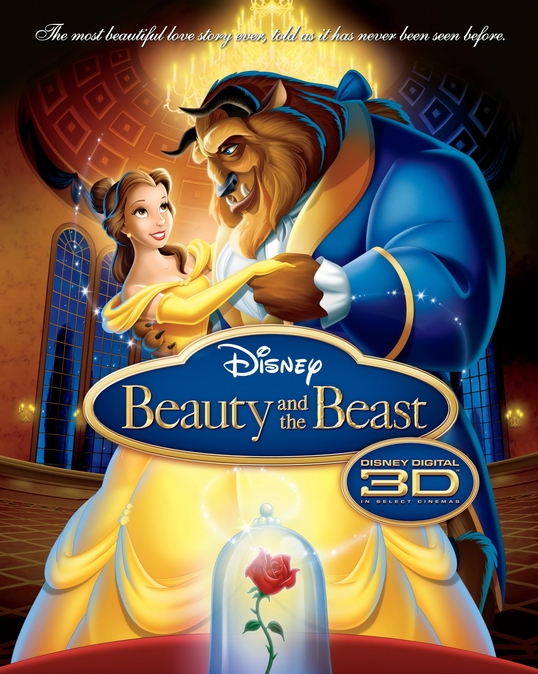 As you might already know, I am a big fan of Disney movies. I LOVED them when I was a child and still enjoy watching them with my own children. Some of the Disney movies just never seem to get old around here and boy do we have quite the Disney movie collection!
One Disney movie that is a favorite of my daughter Hannah is Beauty and the Beast. She is a girly-girl and loves all the Disney movies with the princesses. Last Saturday I was able to surprise her with a visit the the movie theater to watch a screening of the Beauty and the Beast in 3D. You have no idea how excited she was to find out that she was going to see a movie with mom, without her sisters and to one of her favorite Disney movies. I actually told her the night before, right before she went to bed. Know that I had no problems waking her up to get ready the next morning.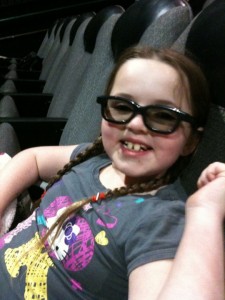 When the movie started Hannah asked if she could give me a hug. I knew at this point my child was thrilled. Normally we do things as a family, but this time it was just us. After the movie, I took her out to lunch before we headed home. She walked in the front door with a big grin.
Can I say that I love Beauty and the Beast in 3D. It had been quite some time since I had seen this film and watching it again in 3D made it even better. Of all the parts of the movie that we seen in 3D, Hannah and I really LOVE the bubbles.
I am totally digging that Disney is making more and more of their films in 3D. I can't wait to see the next one…
For those that have not seen Beauty and the Beast, check out the trailer below:
Beauty and the Beast starts in theaters TODAY. If you have a princess you want to spoil, be sure to take them to see this!