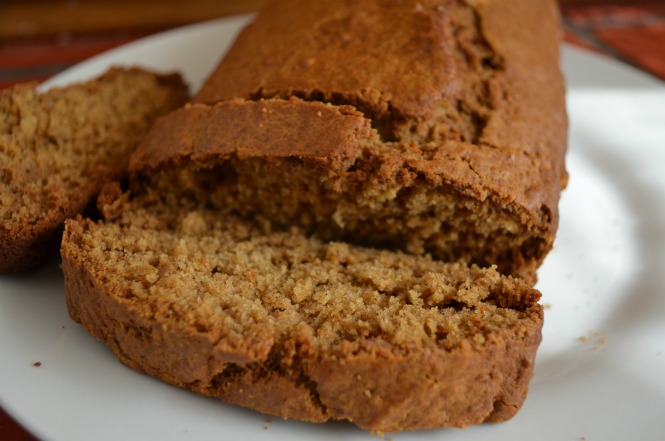 Can I just say that I LOVE bread. For me, bread is one of my favorite snacks, especially when it is sweet!
Yesterday I made my applesauce bread recipe while the kids where at school. I had it on a plate when they walked in the door and lets just say that my applesauce bread went FAST. I should have made two loaves but I will know next time to make an extra loaf for me. Luckily I managed to get a slice before it was devoured.
This recipe is simple and you might even have all the ingredients already in your fridge and pantry.
Author:
Ingredients
1/2 cup butter – softened
2 cups all-purpose flour
1/2 cup applesauce
2 eggs
1/2 cup brown sugar
1 tsp baking soda
1 tsp baking powder
1/2 tsp salt
1 tsp vanilla extract
1 tsp ground cinnamon
1 tsp allspice
Instructions
In a large bowl, cream the butter and sugar.
Add all of the remaining ingredients and stir well.
Bake in greased loaf pan (8 1/2 x 4 1/2 inches) at 350 degrees for 45-50 minutes.
Remove from oven and test with a toothpick to see if done.
Cool and enjoy!