Last Saturday I attended my first Water Lantern Festival with my daughter Hannah. I have seen this type of event promoted online and I was super excited when I learned that the festival was coming to the Sacramento area. I received two tickets to attend the event and took my daughter Hannah to share the experience with.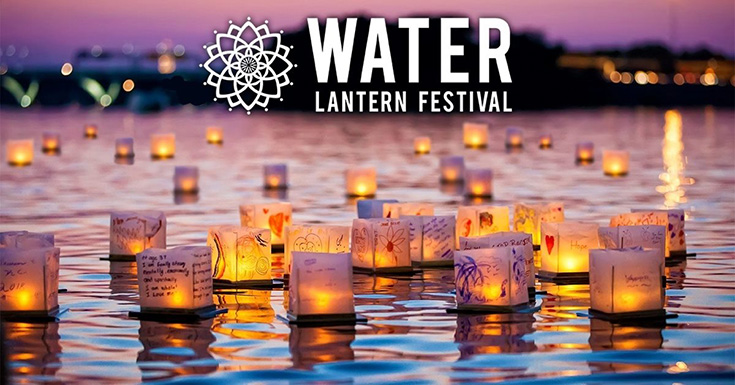 When I arrived at Gibson Ranch for the festival I was really amazed with how many other people where taking part of the event. There was food trucks, vendors, music playing and so many families and friends having a great time designing their lanterns. One thing that I am a big fan of is pretty skies! I get so excited when the sky is pretty, especially when the sky has PINK and PURPLE, my two favorite colors. Last night the sky was the PERFECT colors for this event.
Take a peek at what the sky look liked when I arrived at the park.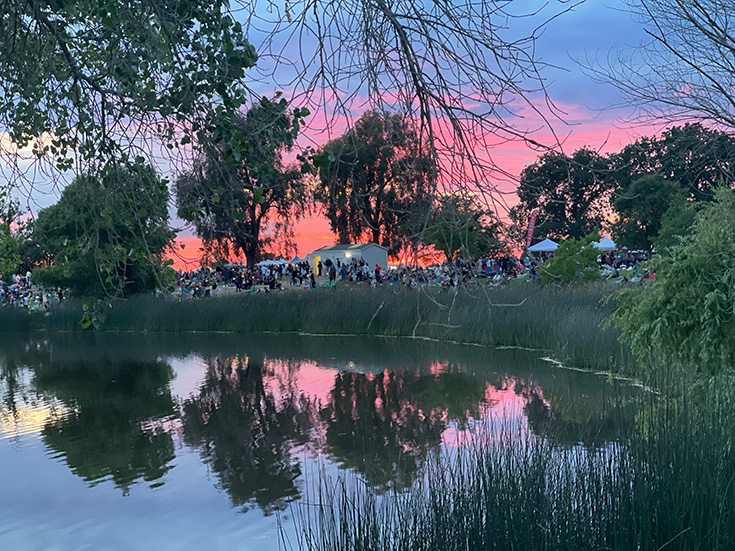 Once we arrived at the park we had Deluxe Tickets that included a mandala throw, a floating lantern kit, red marker, drawstring bag, playing cards, conversation cards and a scavenger hunt giveaway entry.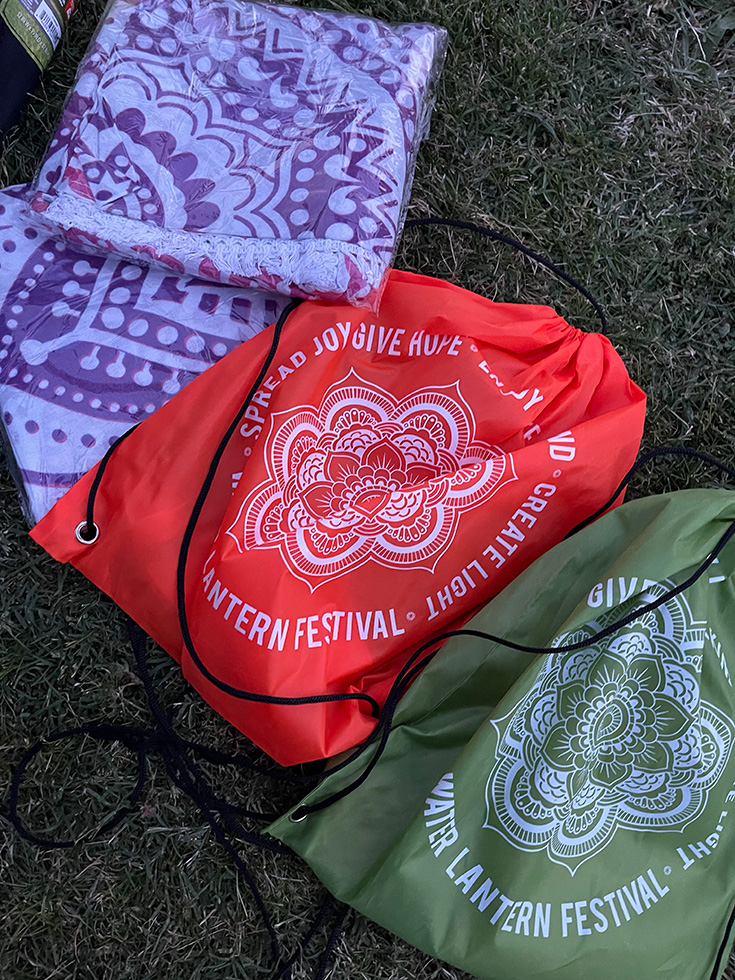 The kit comes with a red marker but you can bring your own supplies if you want your lantern to stick out and look different from everyone else.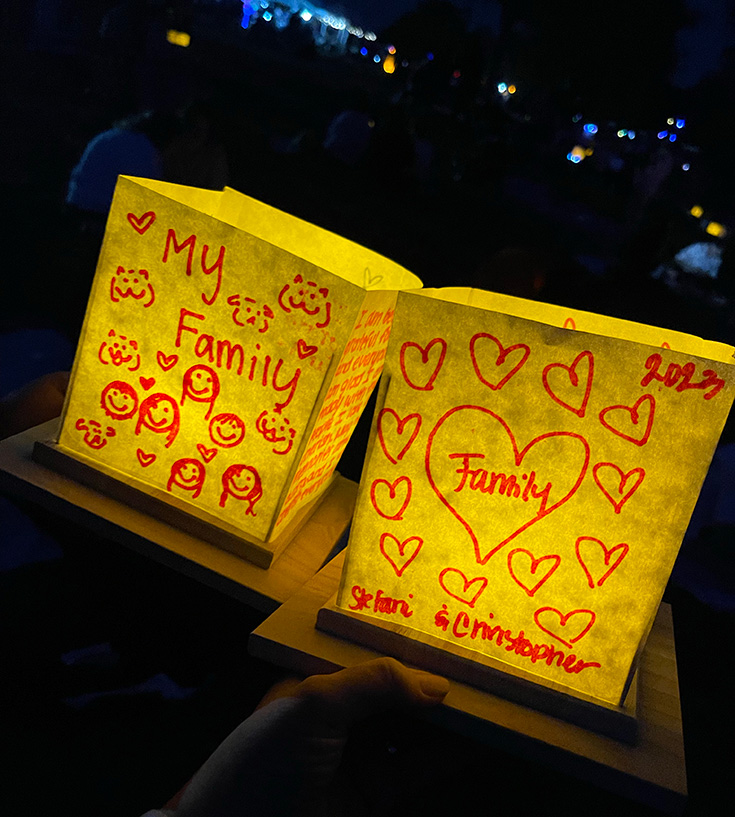 I am not the best artist so I did bring some stickers to add to my lantern. I did see someone who added photos to there lantern which was also a great idea!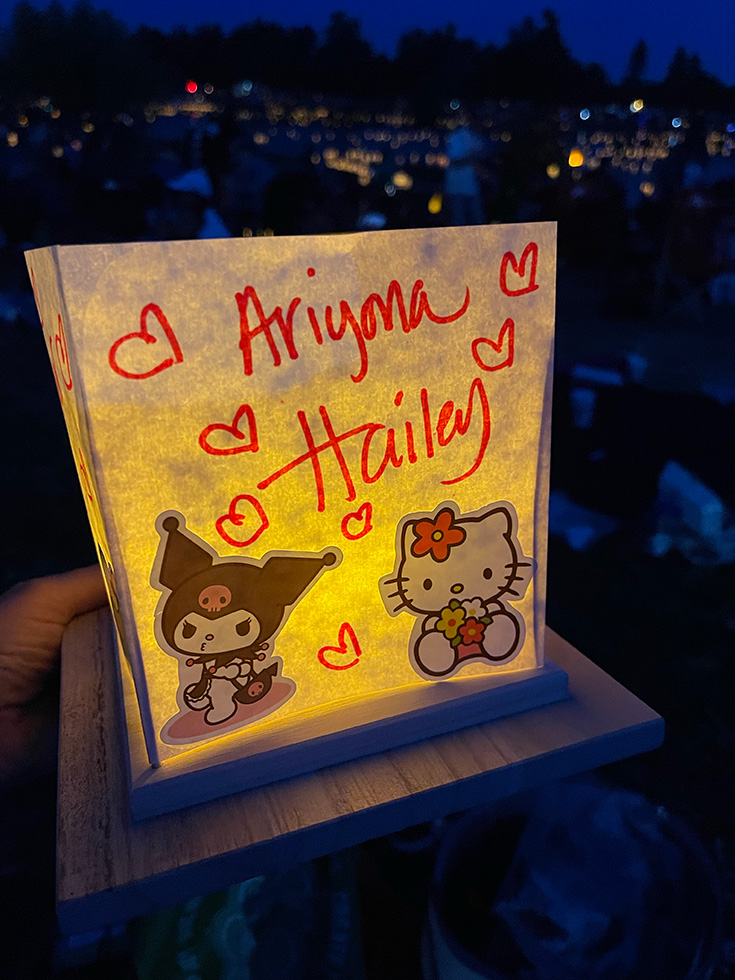 I have to say that I was excited to put my lantern in the water with all of the others. The Water Lantern Festival is a FUN experience where friends, family and strangers can come and celebrate life together. It is a festival that brings individuals from all ages, backgrounds and walks of life together to enjoy a memorable night. If you love taking pictures like me, it is a great opportunity to take pictures of all of these beautiful lanterns glowing and reflecting upon the water.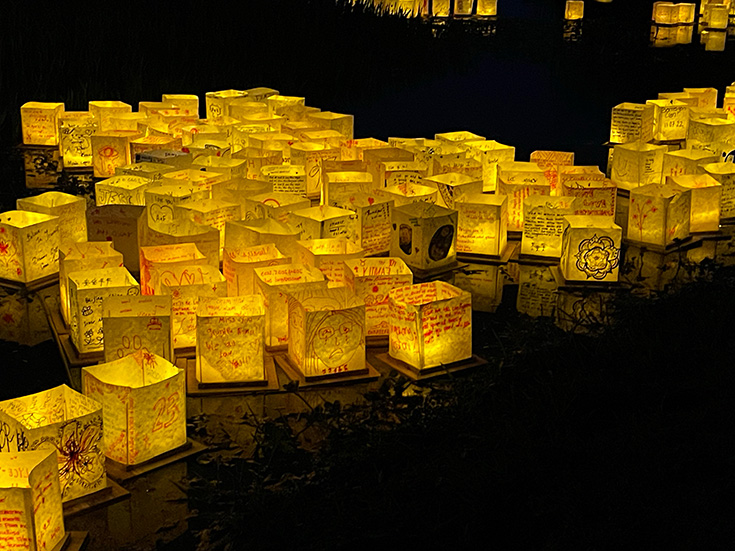 Next time this event comes to Sacramento I will be going again and I will definitely be getting there EARLY! I didn't know so many people would be attending this festival so it did take me a while to get into the park with the traffic and find a parking spot.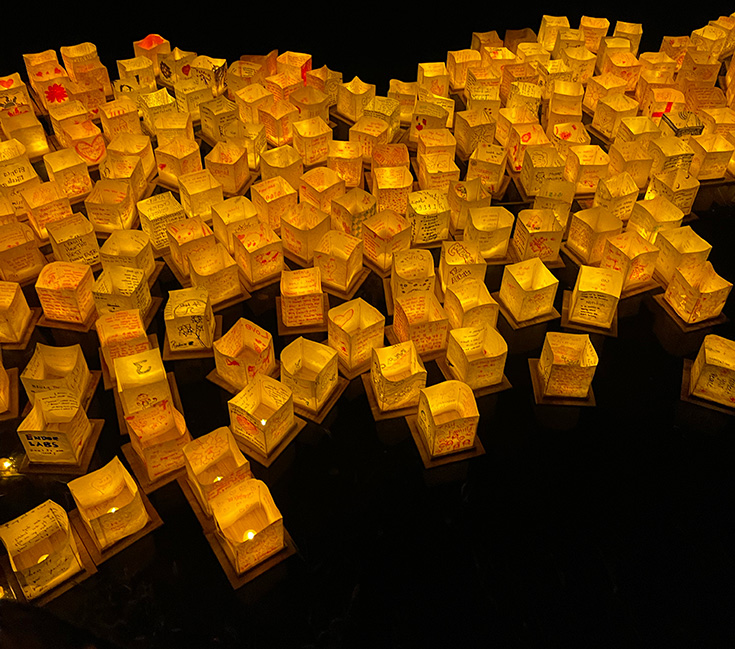 View this post on Instagram
After we put our lanterns in the water I was excited to try a burger from the Senor Burger food truck! They have four different burgers to choose from (Western, Afterschool, Spicy Pig and Classic). We went with the Western that had onion rings, bbq sauce, jalapeno peppers and pickles. It was super YUMMY and I can't wait to eat a burger from their truck again. I actually love that they share where their truck will be so you can find them during the week since they don't have a restaurant, just a food truck.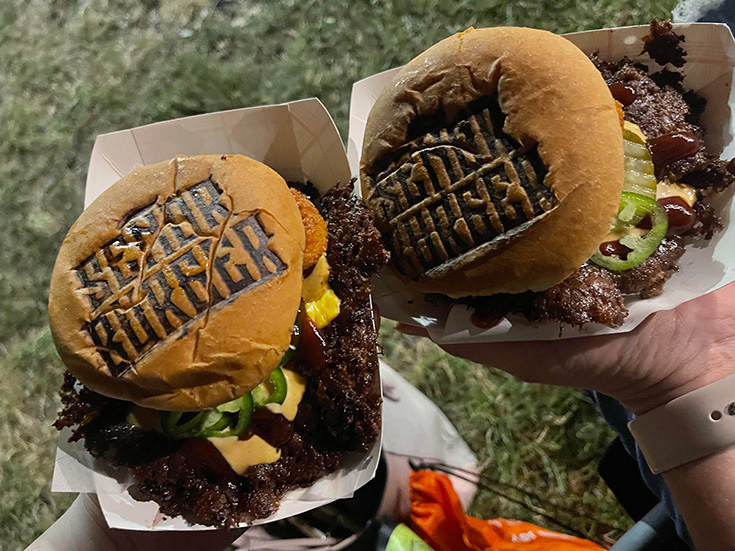 If you are looking for something fun to do with your family and friends, check to see if the Water Lantern Festival is coming to a city close to you. Here is a link where you can find their upcoming events: https://www.waterlanternfestival.com/index.php#locations