This post is sponsored by The National Frozen & Refrigerated Foods Association (NFRA). All opinions are my own. For more inspiration during #FrozenFoodMonth, be sure to check out delicious ideas from NFRA at EasyHomeMeals.com #MFFM2022
When it comes to watching sports, one of my favorite sports to watch would have to be BASKETBALL! I do prefer to watch the game in person but watching it at home does have its advantages, like enjoying your own food that you can prepare yourself,  instead of paying those high prices at the snack bar.  It can be EASY and FUN to create your own basketball watching party with foods that you can DUNK while watching the game with your family and friends.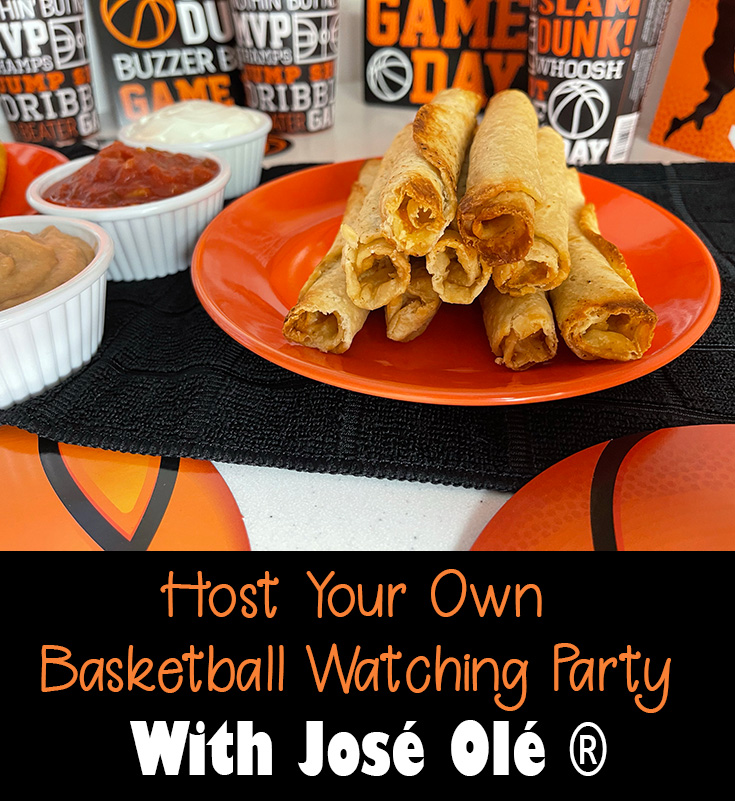 José Olé has you covered when it comes to game day foods with their variety of products you can find at the grocery store like their variety of their corn and flour taquitos, mini tacos and more!  The José Olé Beef Taquitos and the  José Olé Chicken & Cheese Taquitos are a staple in my freezer. These taquitos are really EASY to make, especially if you have an air fryer!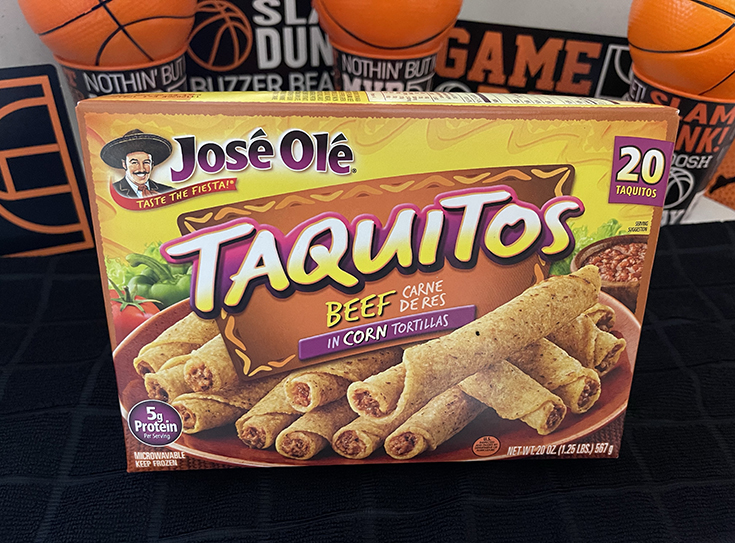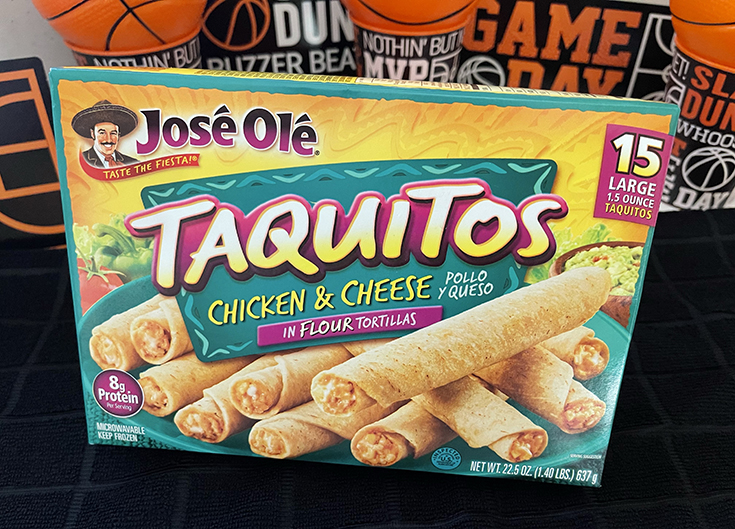 When it comes to the TAQUITOS, there are lots of dipping options that you can make or buy to dip those yummy taquitos in! If you are hosting your own watching party and will be having guests over, you will want to have at least a few different bowls of dip options for your guests to DUNK! The more the better! Some dipping ideas include sour cream, salsa, bean dip, guacamole, nacho cheese and maybe even hummus.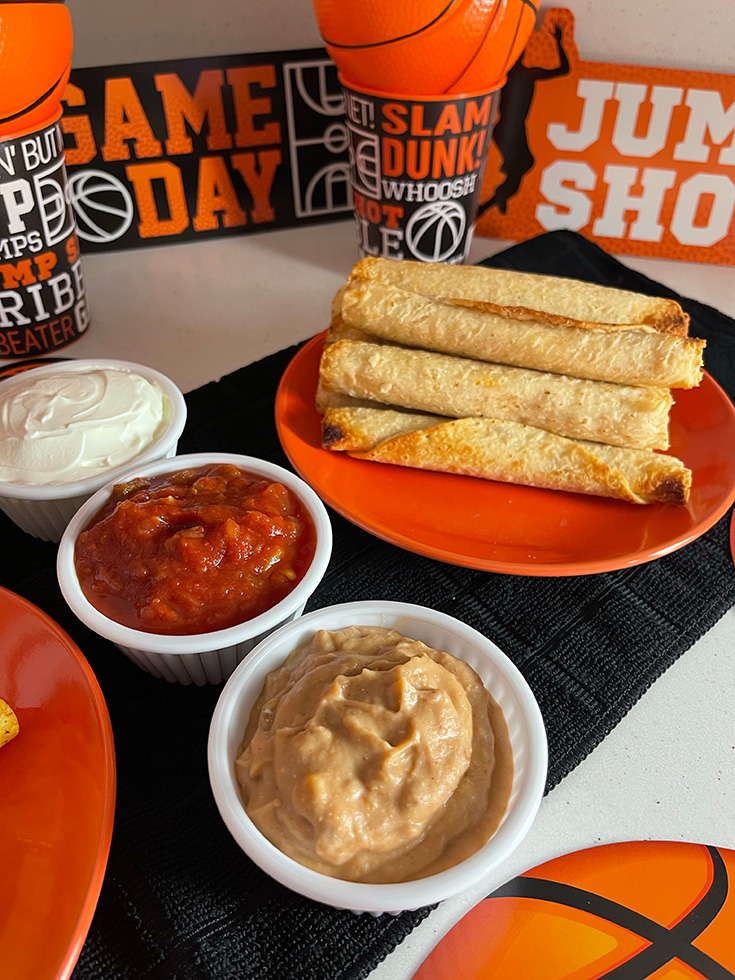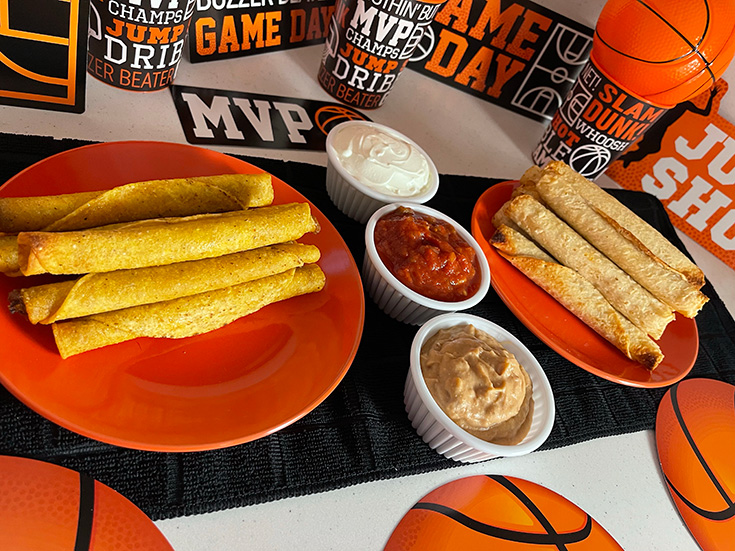 Salsa is a great option because you can either buy a jar at the store or make your own which is really easy to do. You just have to have the ingredients like tomatoes, onions, cilantro, jalapeno and seasonings like garlic powder, chili powder and cumin. When you make your own salsa, you can make a few different bowls that range from mild to spicy. There are so many recipes that you can find online to make every kind of salsa you can think of.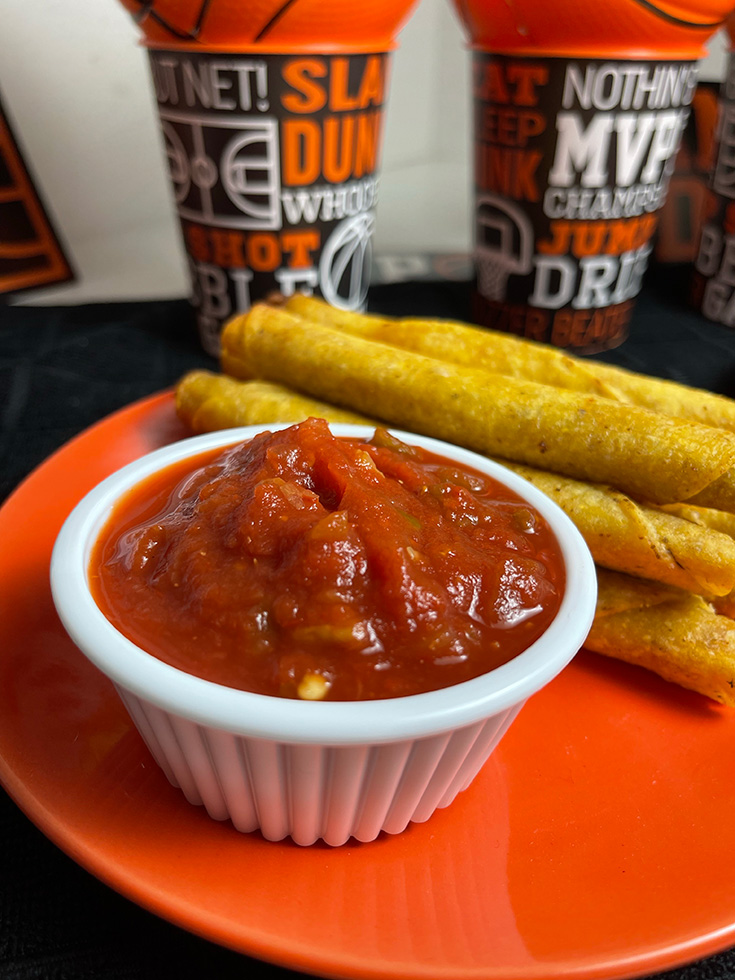 Another super easy dip that you can make for these taquitos is a bean dip. You just need a 16oz can of refried beans, 1/3 cup sour cream and 1/2 cup of your favorite shredded cheese. Warm up these three ingredients that you might already have in your fridge for a dip your guests will enjoy. This is an easy recipe that you can make while you are heating up your taquitos!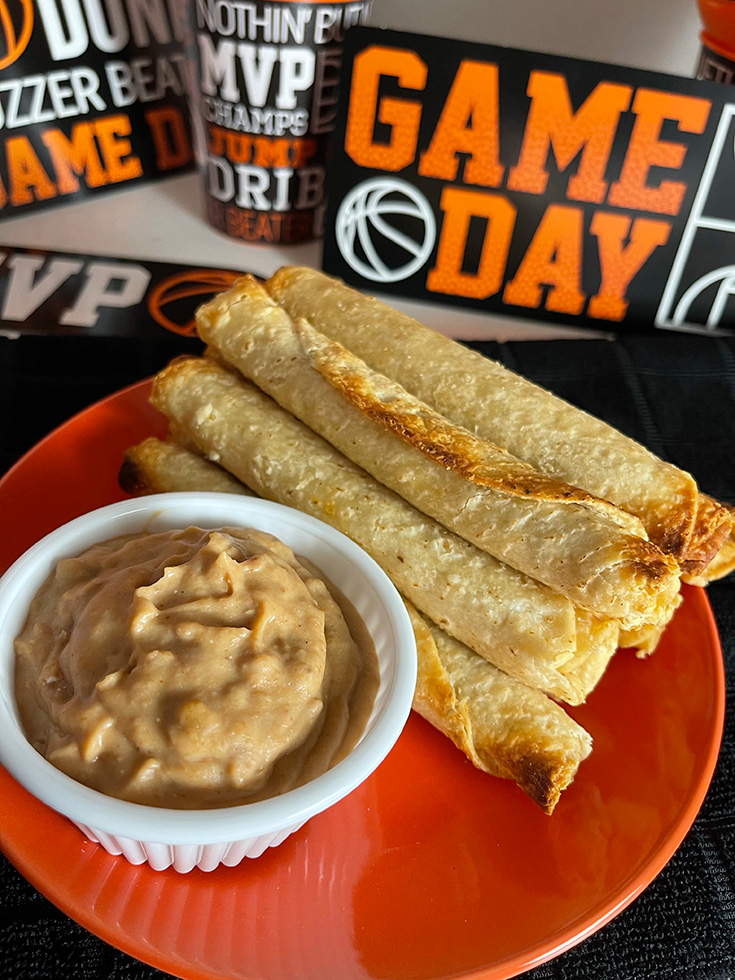 The José Olé products are the PERFECT solution to keep families HAPPY with a snack that is both filling and tastes GREAT! In  addition to the taquitos, José Olé also has other products like their mini tacos, chimichangas and burritos that you can make for your guests to enjoy.
What I like about the José Olé products are that they are quick and convenient. There are many days when I don't have a lot of extra time to spend in the kitchen. I look forward to having frozen foods on hand that can make preparing a meal a breeze. There are a variety of ways to  heat them up and they are ready in under 10 minutes which makes it a slam dunk for me!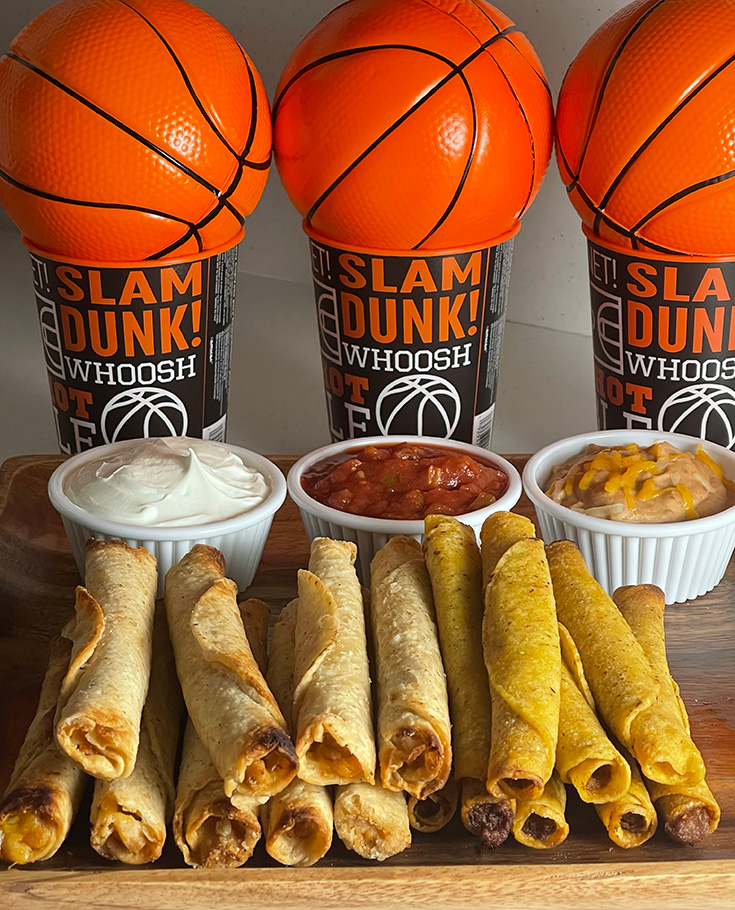 Visit Easy Home Meals for great recipe and meal solutions and to enter the March Frozen Food Month Sweepstakes for a chance to win up to $10,000 in prizes!
---
 José Olé Prize Pack Giveaway
Want to try these products for yourself? Three of my LUCKY readers are going to WIN a José Olé Prize Pack that includes plenty of coupons to try some taquitos and chimichangas for FREE!  Keep scrolling for your chance to WIN!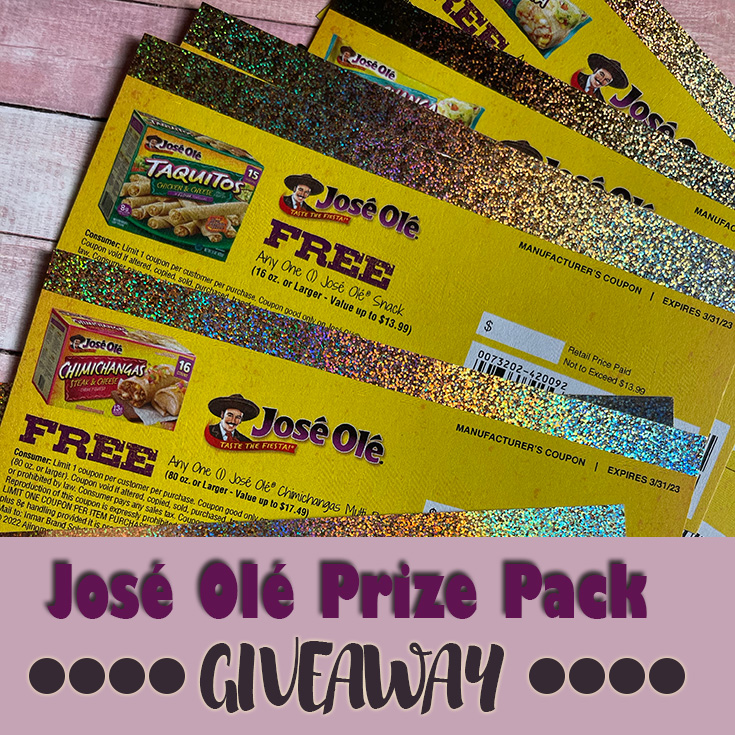 Right now I am hosting a giveaway where 3 of my lucky winners (US Only, 18+) are going to WIN a prize pack that includes some AWESOME coupons to help fill up their freezers! Here is what this José Olé Prize Pack includes:
12 José Olé Coupons (Worth Up To $136.68)
4 Taquitos coupons
4 Chimichangas multi-pack coupons
4 Burrito/Chimichanga coupons 
To enter for your chance to WIN this José Olé Prize Pack, use the Rafflecopter below: