The wait for Incredibles 2 is finally over! You can now watch the new movie in theaters everywhere! The kids and I made a trip to the drive-end last night to see it and thought the movie was AWESOME! What was also really cute and a little bizarre is the Pixar short Bao that you will see before the movie starts. Below you will find some FREE Incredibles 2 printable coloring pages for the Disney fans!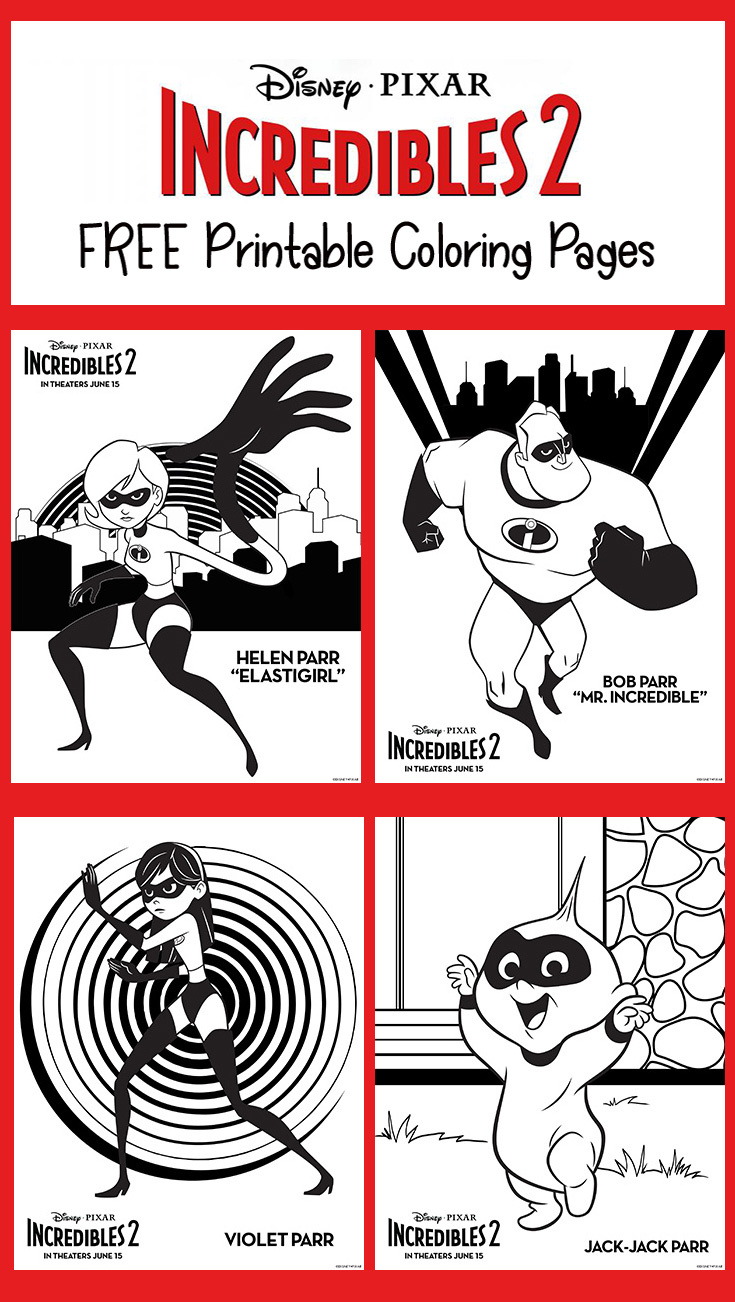 FREE Incredibles 2 Printable Coloring Pages
Want to have some Incredibles 2 fun? You can choose to download and print these the following coloring pages individually:
I have also zipped all five of these free Incredibles 2 coloring pages in one easy file you can download too!
If you haven't seen the movie yet be sure to checkout the official Incredibles 2 trailer below:
Find more fun Incredibles 2 news by visiting: http://disney.com/incredibles2