This is a partnered post with Parmigiano Reggiano. All thoughts and opinions expressed are my own.
One of my favorite types of dishes that I like to make is Italian dishes with pasta, sauce and sometimes lots of cheese! I like to add fresh grated Parmesan cheese on the top of my spaghetti and I LOVE using fresh grated Parmigiano Reggiano in my stuffed shells as well as on the top because my family is a fan of cheese!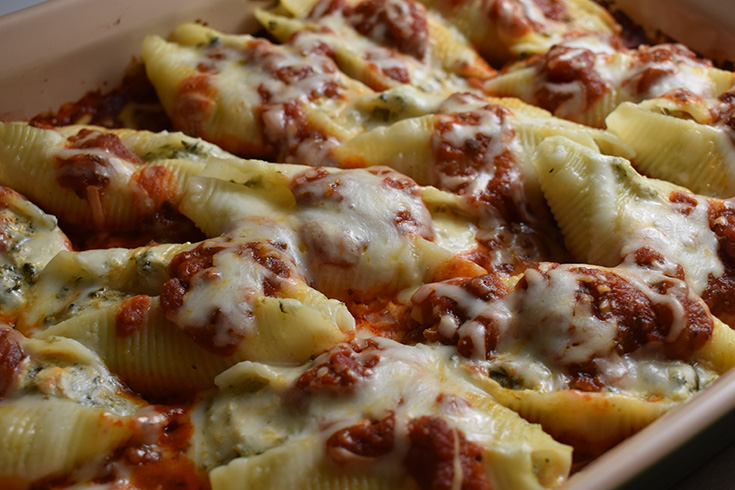 When it comes to cooking with cheese, different cheeses will give your food different flavors. Did you know that not all parmesan cheese is Parmesan? The word Parmesan means from Parma, so shouldn't yours actually come from that area? Parmigiano Reggiano is made in the areas in and around the province of Parma and you can look for the pin-dots on the rind to make sure you are getting the real deal.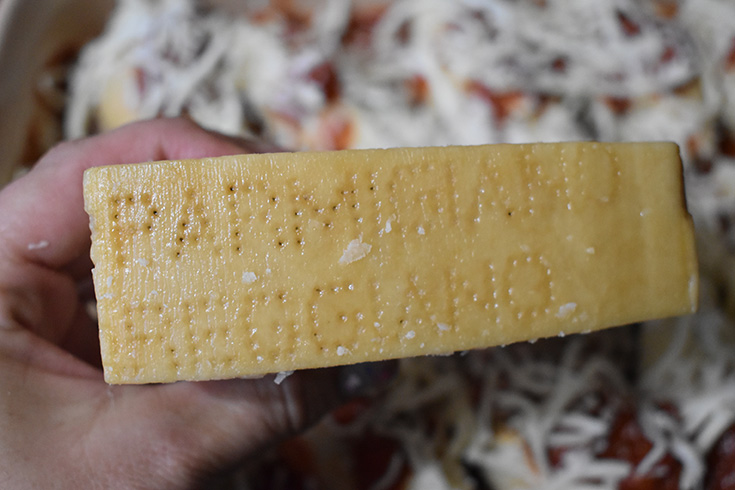 Parmigiano Reggiano is one of the safest naturally made cheeses! It's a health food & great for kids! Parmigiano Reggiano cheese is a good source of protein and rich in calcium. I am one that is a fan of snacking on cheese. I can eat this cheese alone, it is perfect with crackers and it is a must when cooking pasta dishes that ask for fresh grated Parmesan cheese!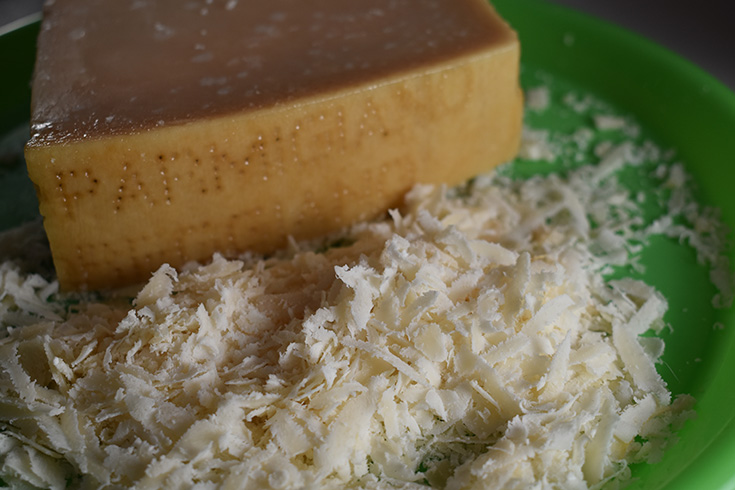 I used to use just mozzarella and ricotta cheese in the past when making my stuffed shells I am known to make. Now that I have tried my dish using some of the Parmigiano Reggiano I am hooked! If you love cheese like I do a wedge of this stuff is a must in your fridge.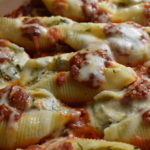 Stuffed Shells With Spinach & Parmigiano Reggiano
Ingredients
15

jumbo pasta shells

3/4

cup

fresh grated Parmigiano Reggiano

1/2 cup + 1/4 cup

1 1/4

cup

mozzarella cheese

1 cup + 1/4 cup

15

oz

ricotta cheese

1/3

cup

spinach

cooked/drained

1

large egg

1 1/4

cups

marinara
Instructions
Cook the pasta shells in boiling water, according to package directions, until al dente. Drain pasta and set aside.

In a bowl combine 1/2 cup Parmigiano Reggiano cheese, 1 cup mozzarella cheese, ricotta cheese, spinach and egg until blended.

Pour about 3/4 cup of marinara sauce into the bottom of a 9×13 baking dish. Stuff each of the jumbo pasta shells evenly with cheese mixture.

Drizzle remaining marinara sauce on and between the pasta shells. Top with remaining Parmigiano Reggiano and mozzarella cheese. Cover baking dish with foil and bake at 375° for 25 minutes. Remove foil and bake an additional 10 minutes until the shells begin to slightly brown and the cheese is melted.

Remove from oven, allow to cool a 3-5 minutes and enjoy!
For rich flavor don't buy pre-grated parmesan, buy a wedge of Parmigiano Reggiano! Freshly grate the cheese from the wedge for the most intense flavor. Use the wedge on a cheese board eaten raw, or shave pieces onto a salad. Use the rind to flavor a delicious homemade broth. There are a multitude of uses and recipes for a wedge of Parmigiano Reggiano. Find them here: Parmigiano Reggiano
Win a Holiday Parmigiano Reggiano Cheese Feast