I have always loved plants but keeping them alive wasn't something I was good at. Over the years I used to buy annuals and perennials to put in my window flower boxes that would be pretty when I first put them in the soil but within a year they would be ready to go in the green waste. Then I learned about succulents and how they were perfect for the weather here in California! I now use succulents in my flower bed and have been putting together my own little succulent nursery in my back yard because gardening with succulents is so addicting!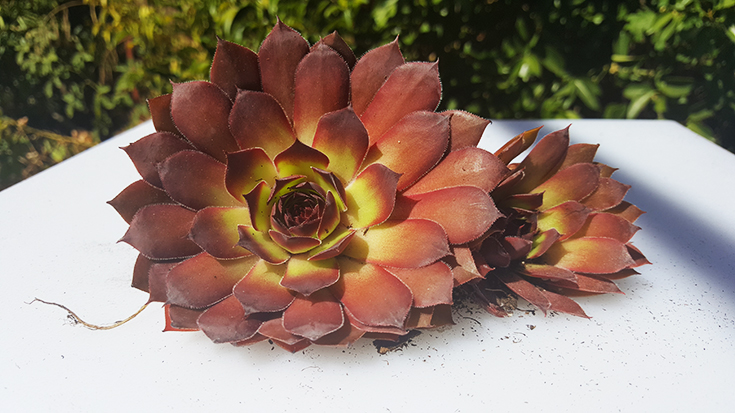 This month I received a box of succulents from Young's Garden Center for review to add to my that are AMAZING! I already have almost all of the varieties I can find here locally so it was really fun to open a box of plants I have never seen. The first one out of the box was the Dragon's Eye Sempervivum Plant that is beautiful and I couldn't wait to put these in cute pots to show them off.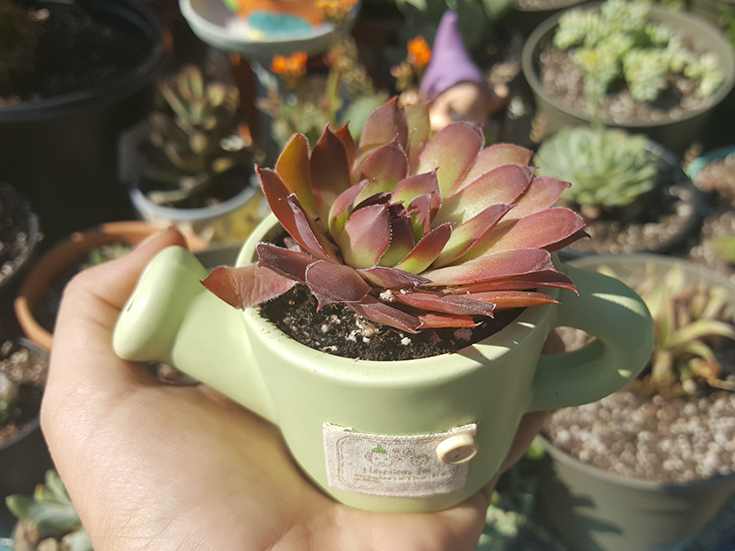 This sempervivum hybrid has been dubbed Dragon's Eye by Youngs Garden. This is an extra large, bright red sempervivum. With morning dew on it the leaves glisten a pearlescent pink like tiny shimmering dragon scales.
The next plant out of my box was just as exciting. I am a fan of the hens and chicks plants and I was so thrilled to see these pretty Sempervivum Icicle chicks. Right now these little succulents are green but have the ability to turn into an eye catching red!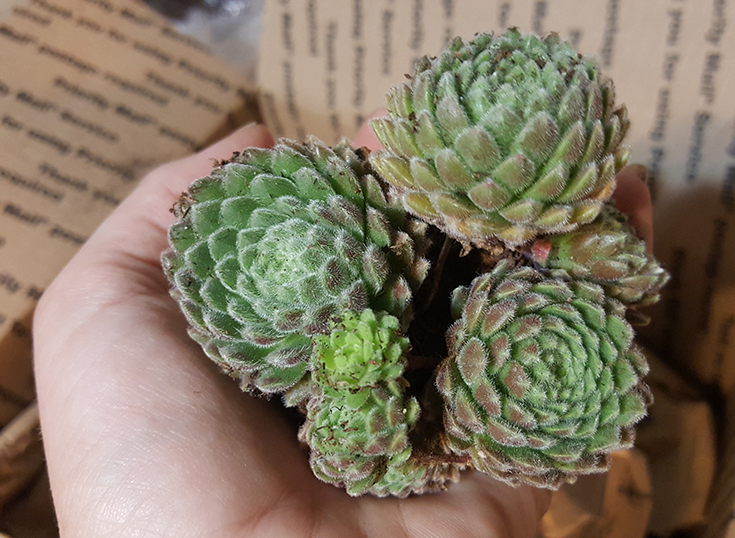 Next out of the box was another beautiful hens and chicks plant called Jovibarba Bulgaria that I just LOVE. This one little baby chicks that hopefully will turn into a big hen one day!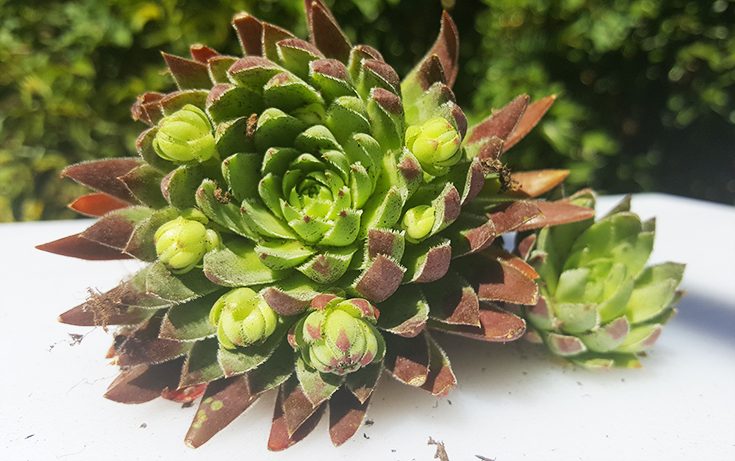 This plant has green and red colors right now in the summer but will have pretty purple rosettes once it comes winter time. I could separate the chicks from the mother plant but I like how they all look together as one.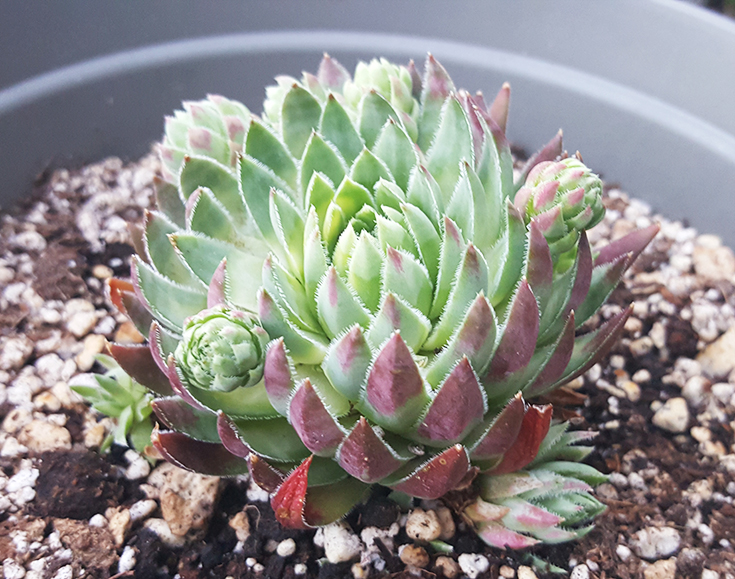 I found even more hens and chicks plants in my box from Youngs Garden. I received the Sempervivum Santino plant that has pretty wine red tips that I planted the Sempervivum Santino plants in a rectangular flower box and can't wait to see what they look like when they change color in the winter.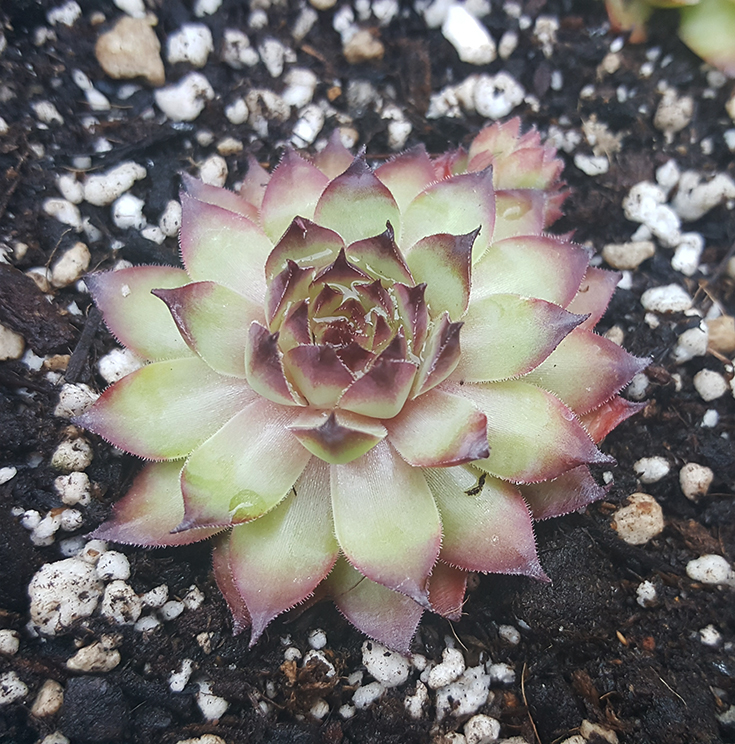 Next plant to unwrap was Sempervivum Lilac Time. This is another hens and chicks plant that has a pretty lilac color that is really unique! I am excited to watch this one change during the different seasons.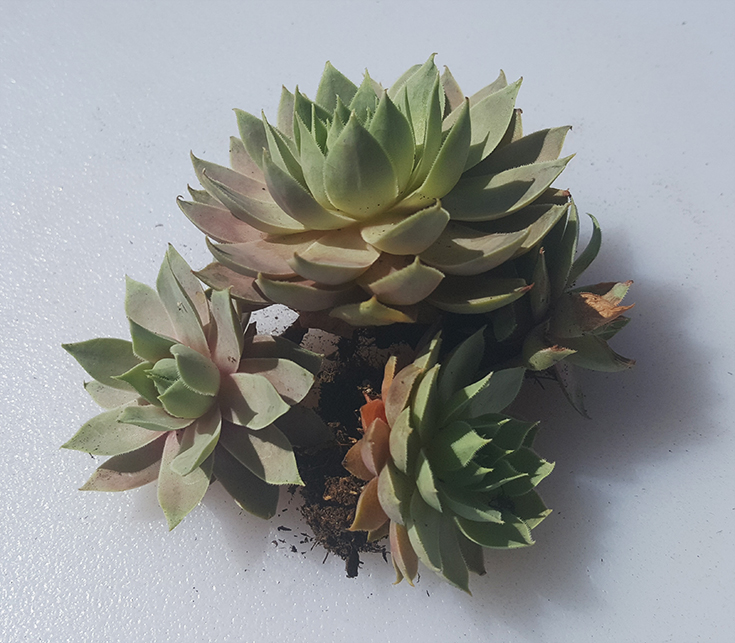 Out of all the different succulent species I really like the echeveria plants. I want to collect them all! I was excited when I unwrapped this pretty Echeveria Von Nurnberg.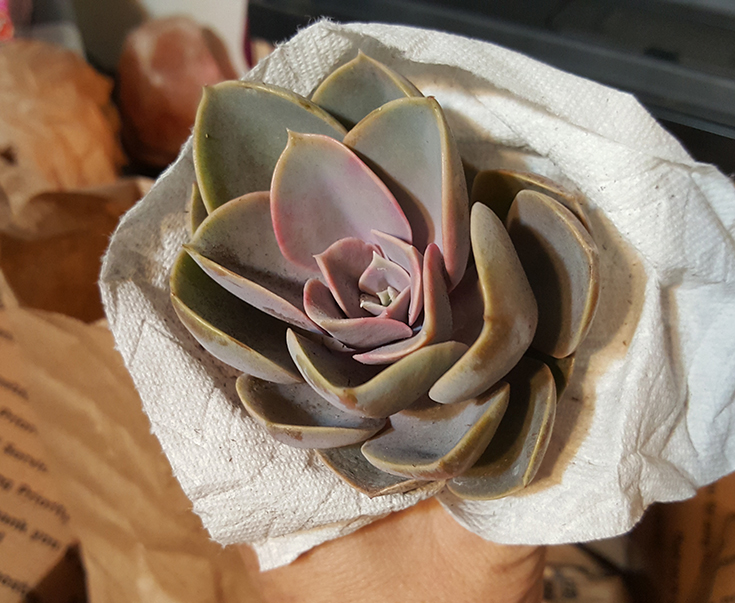 I usually put my succulents in their own pot but this one I thought would go perfect in a pot with some other succulents that I have in my front porch area. Here is what my pretty plant looks like after a couple weeks of being in the soil.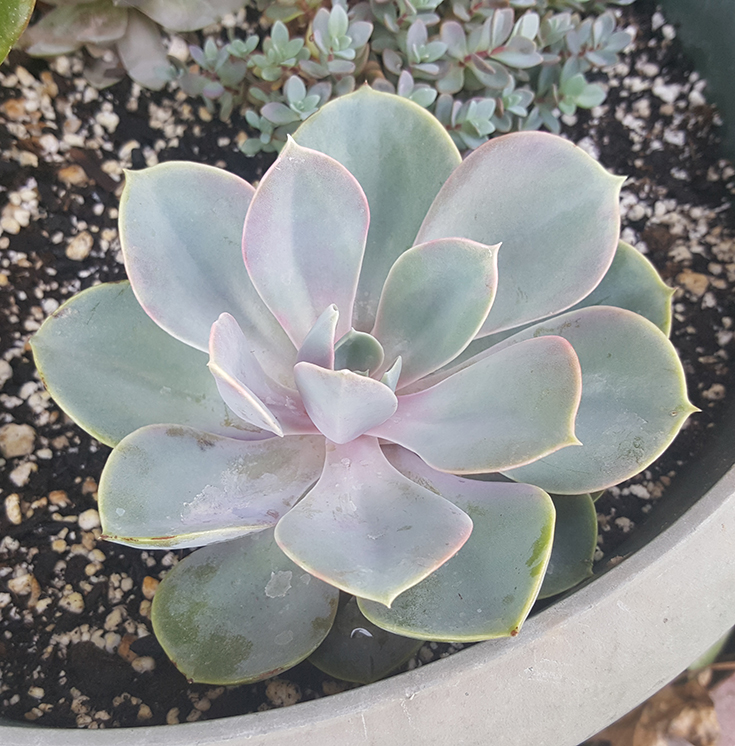 Another type of succulent that I think look really neat are the sedums. I was excited to open this beatiful Nussbaumerianum Sedum plant that has some AWESOME yellow/orange/copper tones that almost look unreal.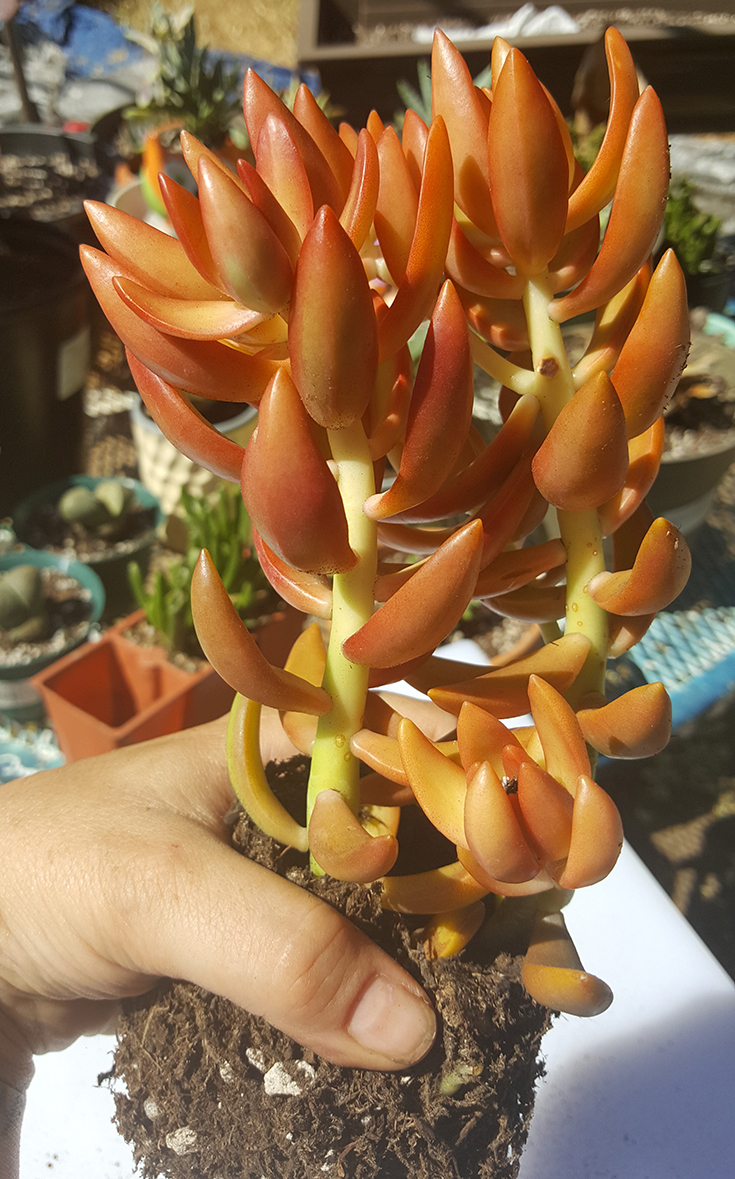 That wasn't the only sedum I received. Next I unwrapped a Sedum Isle of Sakhalin plant that I really LIKE! I think the color of this sedum plant ROCKS and I would love to use this a ground covering in the front yard. This succulent has blue-green foliage thaturns red in cool weather.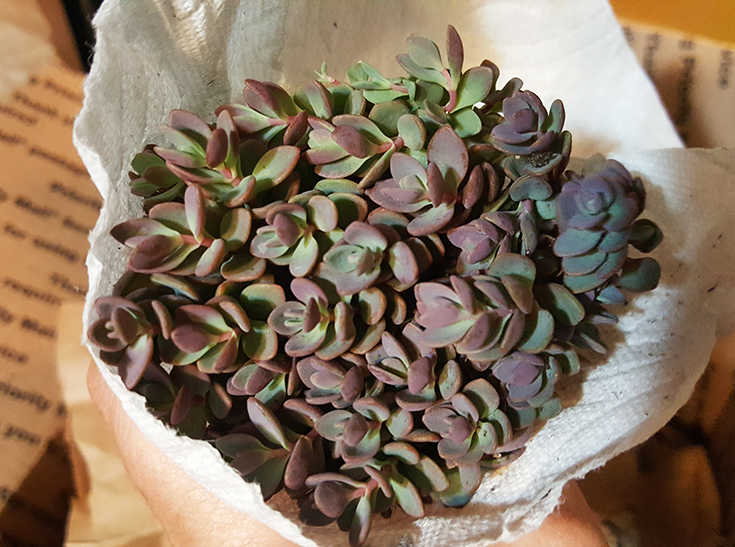 I am a fan of jade plants! I have one that is over 10 years old that requires little attention. When I opened this Crassula Ovata Sunset Jade plant I was thrilled. It has beautiful sunset colors of yellow, red, and orange and looks amazing in the ground or in a pot.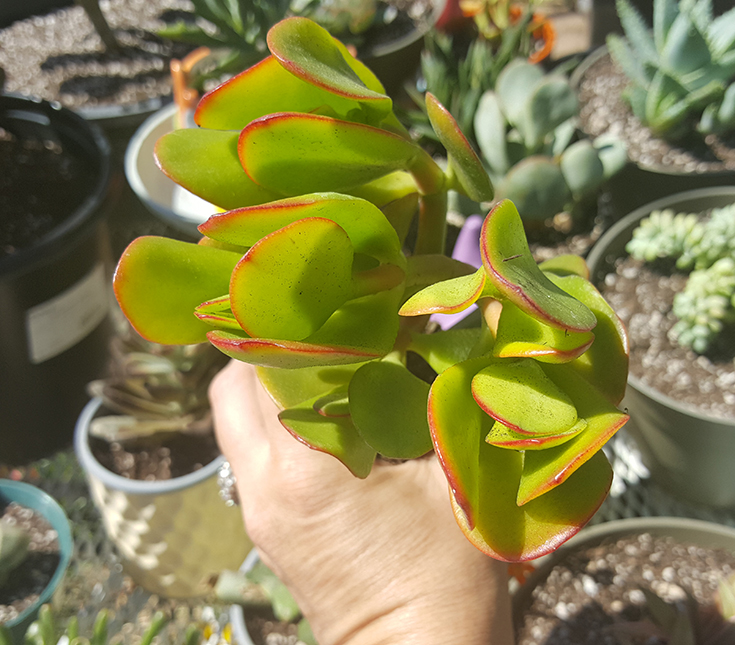 The last plant that I unwrapped out of my box was an Aloe Twilight Zone plant. I have a couple aloe plants but this one has a unique look to it and I was happy to add it to my aloe plant collection. This particular aloe was hybridized by Kelly Griffin who has created some beautiful aloe plants!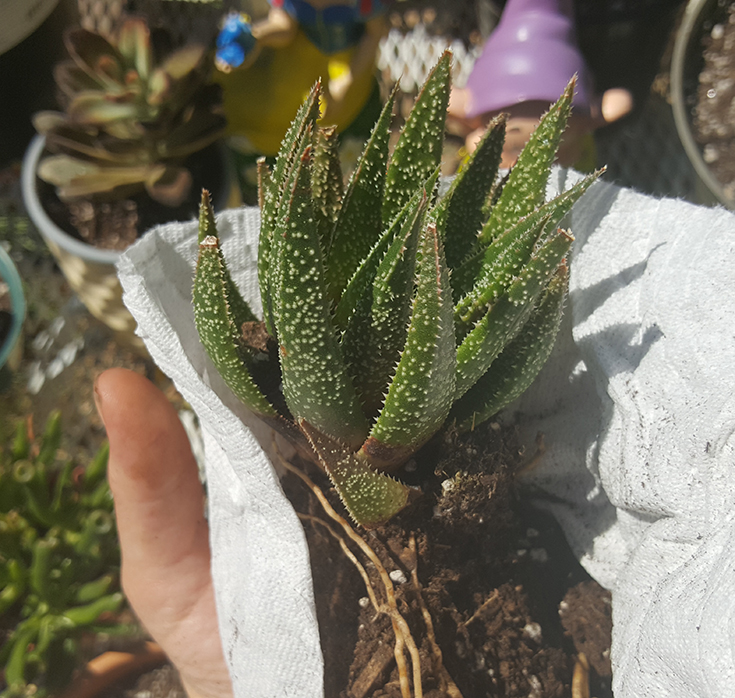 I was so excited the entire time I was unboxing these succulent plants from Youngs Garden. I find it really fun finding new succulents to my collection and all the plants that I received where plants I did not have. I like that they all were wrapped in a paper towel and put inside a paper towel with the name of the plant written on the outside. Since I am not an expert on succulents "yet" I like to know the name of every plant that I have.
Youngs Garden is a family owned and operated nursery in Oregon that has a great variety of plants for those of you that enjoy gardening like I do. They have more than succulents too! To learn more about Youngs Garden visit: www.youngs-garden.com
Youngs Garden Sempervivum 10 Pack Succulent Giveaway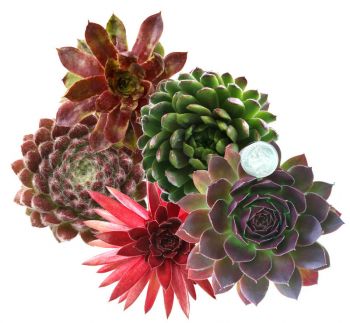 Love succulents like I do? One of my lucky readers is going to WIN a Sempervivum 10 Pack from Youngs Garden to add to their garden. For your chance to win use the Rafflecopter below: