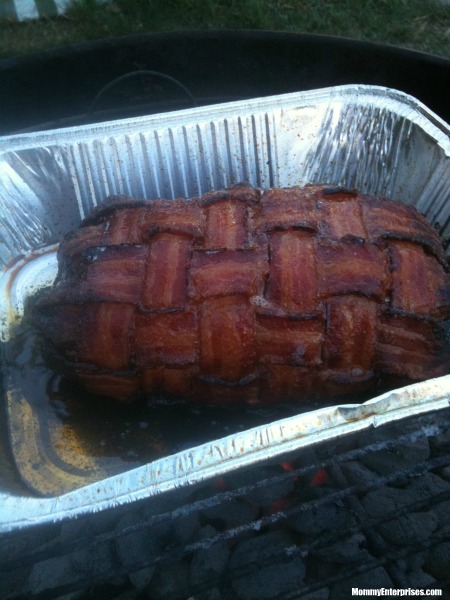 Up until recently, I didn't pay much attention to the different types of meat that is available at Smart & Final. I normally shop at Smart & Final to buy various frozen meals that the kids like to eat in bulk. When you have a big family, sometimes it makes sense to buy big. For those that didn't know, Smart & Final has their own line of meats called Cattleman's Finest. This is Smart & Final's exclusive brand of hand cut and trimmed fresh beef. At Smart & Final, you will find a variety of different individual Cattleman's Finest beef cuts for your needs.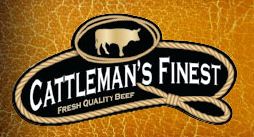 Well not only have I got to check out Smart & Finals fine selection of meat, I was also challenged to create an original recipe using one or more of the Cattleman's Finest products for their #GrillUpYourSummer contest. Since I LOVE to cook, you know I was up for this challenge. I got on my thinking cap and put together a recipe that will make your mouth water.
BBQ Bacon Wrapped Meatloaf Recipe
Ingredients:
2 lbs Cattleman's Finest Chuck Roast – grounded
1 egg
1/4 cup ketchup
14 – 15 slices of THICK bacon
3 TBS brown sugar
1 TSP onion powder
2 cups bread crumbs
2 TBS butter
1 TSP salt
1/4 TSP black pepper
3 TBS BBQ Sauce
Directions:
1. In a large bowl, add the 2 lbs of the grounded beef chuck.
2. Add the remaining ingredients (except bacon, 1 TBS BBQ Sauce & 1 TBS brown sugar) and mix well. (Set aside)
3. Line a flat surface with wax paper and lay down 8 strips of bacon horizontally. Then fold back every other piece of bacon in half. Place a strip of bacon vertically and peel back the folded pieces over the vertical piece of bacon. Next fold back every other piece of bacon again, starting with the strip that you did not fold back before. Repeat the process until you have created a square weave of bacon.
4. Add thin layer of BBQ sauce with leftover BBQ sauce on top of weaved bacon square.
5. Form the grounded beef chuck into a roll. Place grounded beef roll in center of bacon weave and wrap the bacon around the roll. Tuck in bacon on edges. Add the remaining brown sugar (1TBS) over the weaved bacon beef roll to enhance the flavor of the bacon when cooking.
6. Place bacon wrapped meatloaf roll in aluminum pan and place on grill.
7. Cook for about 1 hour. Rotate the pan on grill after 30 minutes to ensure it cooks even and thoroughly.
8. Remove from grill, let cool on a plate, slice and serve.
Here is some instructions with pictures!
Above is my bowl of grounded beef and all the ingredients except the bacon of course. You will want to get your hands messy and mix this stuff well.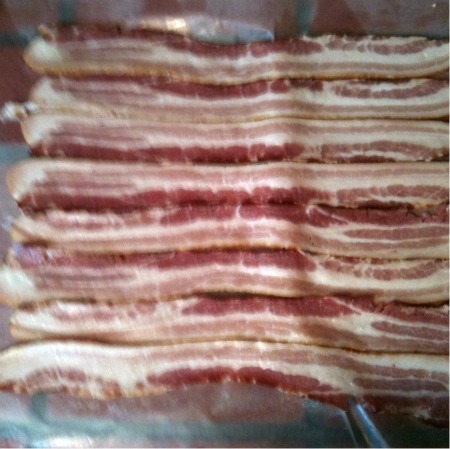 Now you are going to create your bacon weave for your meatloaf. Lay down 8 pieces of bacon on a flat surface. I used wax paper to make it easier.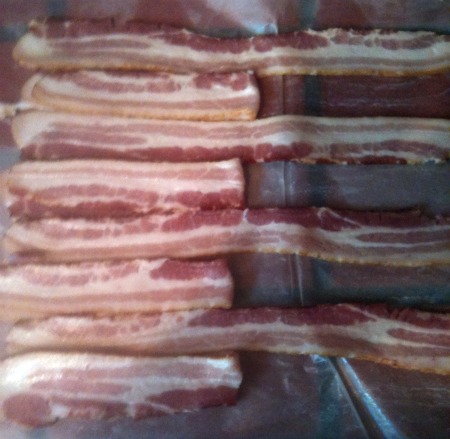 Now you are going to get to weaving. Fold back every other piece of bacon.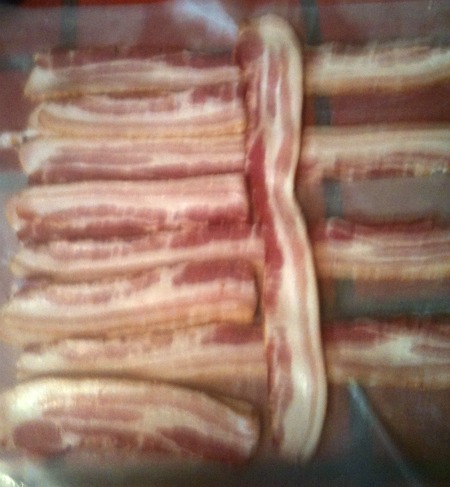 Place a single piece of bacon down and then unfold back the pieces of the strip you just placed.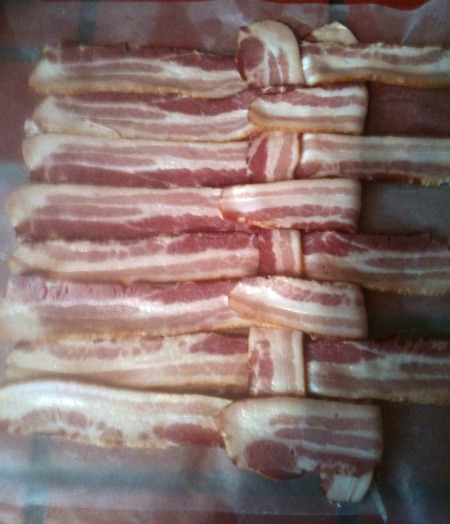 Next, you are going to fold back every other piece starting with the one you didn't fold the first time.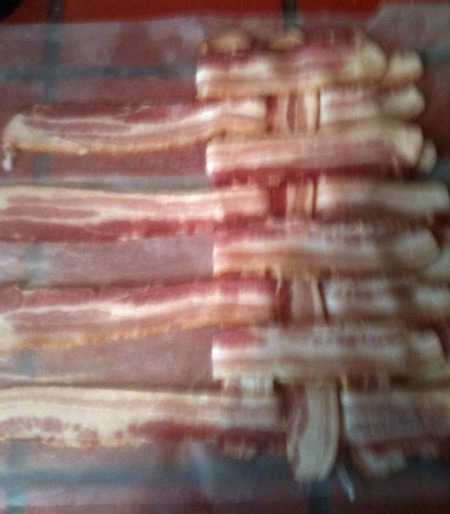 Keep weaving until you are out of bacon.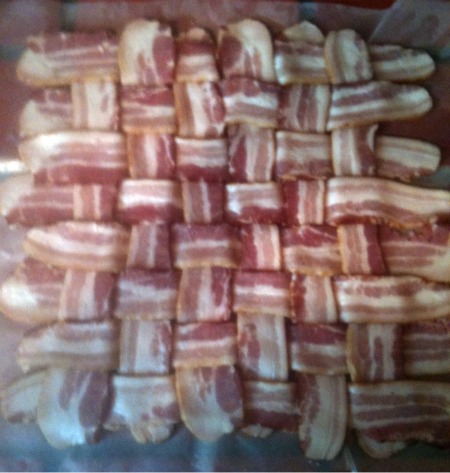 One you are out of bacon and have a square, apply a thin layer of BBQ sauce on top of the bacon weave.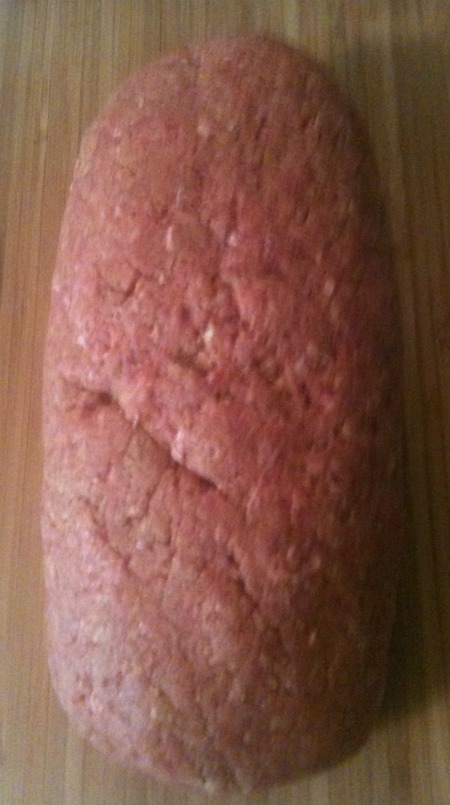 Roll beef mixture into a roll shape. Place in on bacon weave and wrap. Tuck in on the ends and apply a thin layer of brown sugar on the outside of bacon.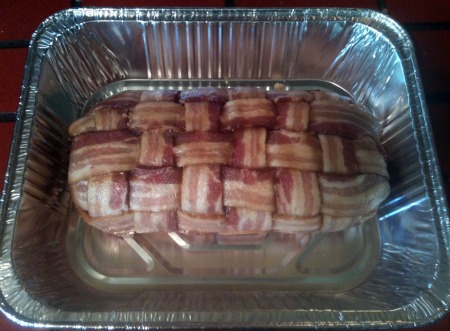 Place meatloaf roll in an aluminium tray and place on grill. Cook meatloaf for 1 hour.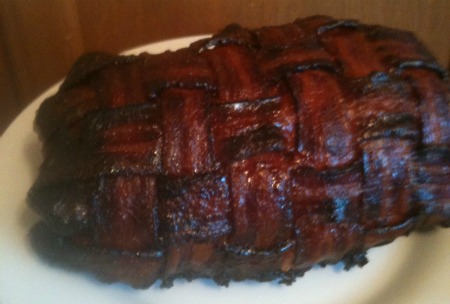 Remove from grill, place on a plate and let cool.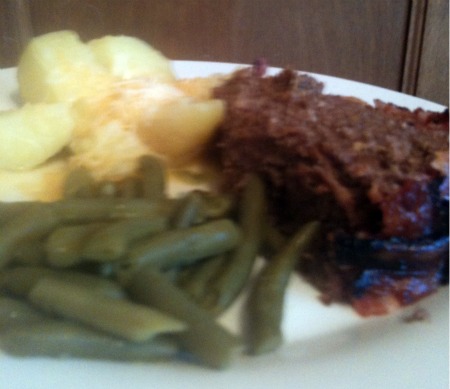 Slice and enjoy with your favorite side dishes.
This is going to be the FIRST recipe contest that I have ever entered. I am so thankful that I was asked to participate in the #GrillUpYourSummer Contest! I look forward to trying the other Cattleman's Finest Beef Products in the near future. To find the nearest Smart & Final near you, click here.
"This project has been compensated as part of a social shopper insights study for #collectivebias." These are my thoughts and opinions are 100% mine.