It's that time of year. Are you looking for an easy craft that your kids can make? Since the sun seems to be shining more lately, why not have your children make a suncatcher that they can keep or maybe give as a gift for grandma and grandpa or their favorite aunt or maybe even a gift for dad for Father's Day! Below you will find instructions a fun suncatcher craft that isn't that hard to make along lots of other fun ways to make a suncatcher!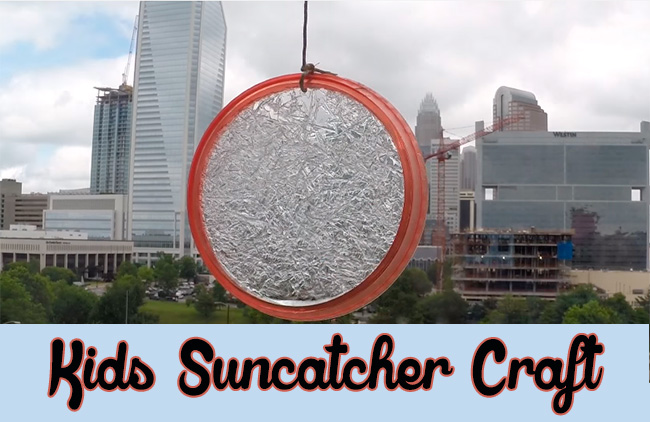 Suncatcher Craft For Kids
For this craft idea a microwave is needed so it may be a craft project for the older children if the parent is not helping.
Supplies:
Spoon
Measuring cup
Epsom salt
Microwaveable dish
Clear plastic lid
String
Instructions:
First you will want to heat ¼ cup of water in the microwave for 30 seconds
Next add in ¼ cup of Epsom salt
Stir until the salt crystals have dissolved
Pour mixture onto the plastic lid (just enough to cover the bottom)
Let sit by a window overnight
When completely dry, cut a small hole near the edge of the plastic lid
Tie string through the hole
Hang in window!
Want to see how this is made? Watch the video below that shows you just how easy these are to make!
Looking for more fun suncatcher crafts?
You can find so many different DIY suncatchers online to keep you busy for months! There is an Easy Contact-Paper Sun Suncatcher craft that can be made with tissue paper, some scissor skills and a piece of clear contact paper! With this suncatcher you can get creative with the colors of the tissue paper and the shapes that are cut. You can cut the tissue paper into triangles or small tissue paper squares. I think I would try and make some hearts instead of triangles.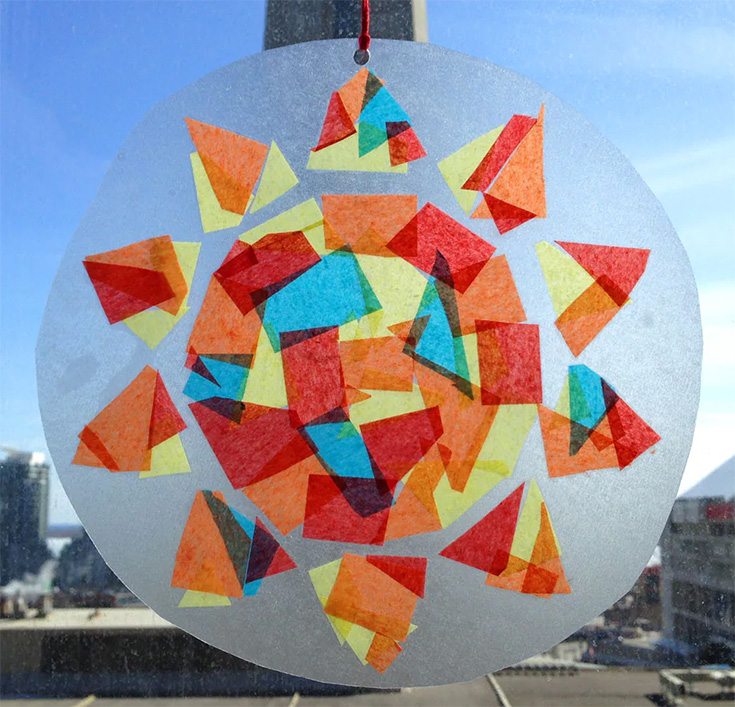 Who LOVES watermelons? Got paper plates, red crayons and some craft paint? On the Crafts By Amanda website you can find a Watermelon Suncatcher craft that kids will enjoy making. For the younger children, this one might require adult supervision but it looks fun to make for sure.  This is a sun catcher that would be perfect to hang in a kitchen window.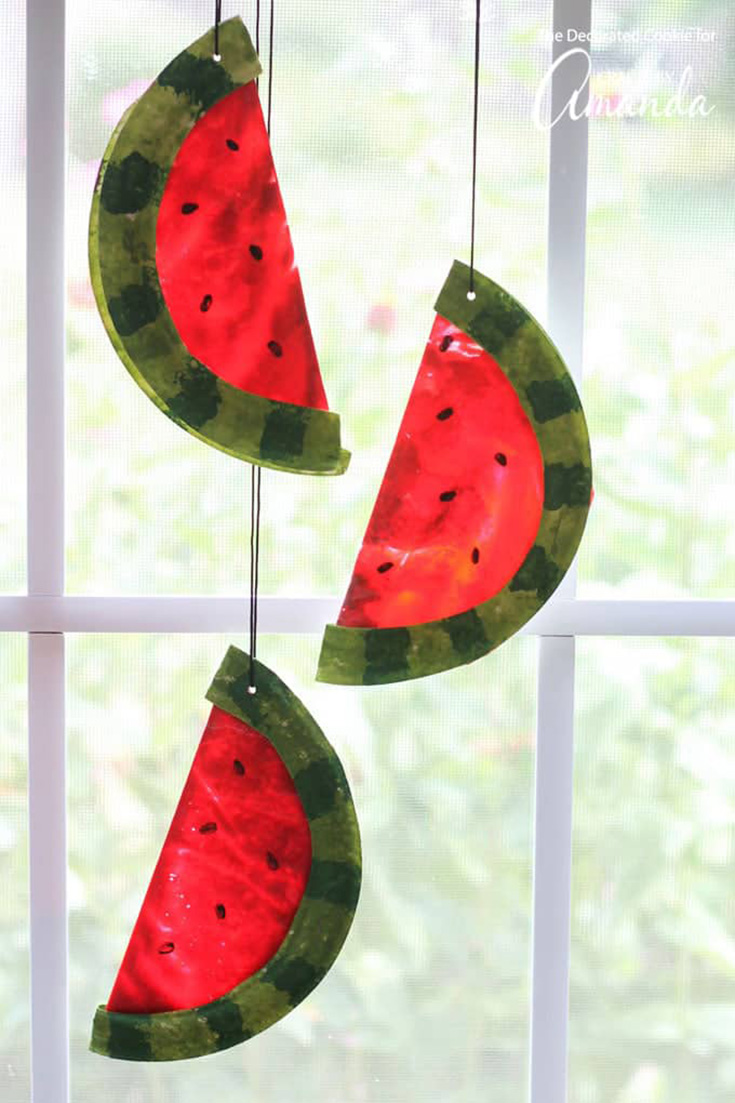 With some coffee filters, markers, ribbon, a spray bottle and a couple other supplies, your kids can make the CUTEST jellyfish suncatchers that you will want to hang in your windows.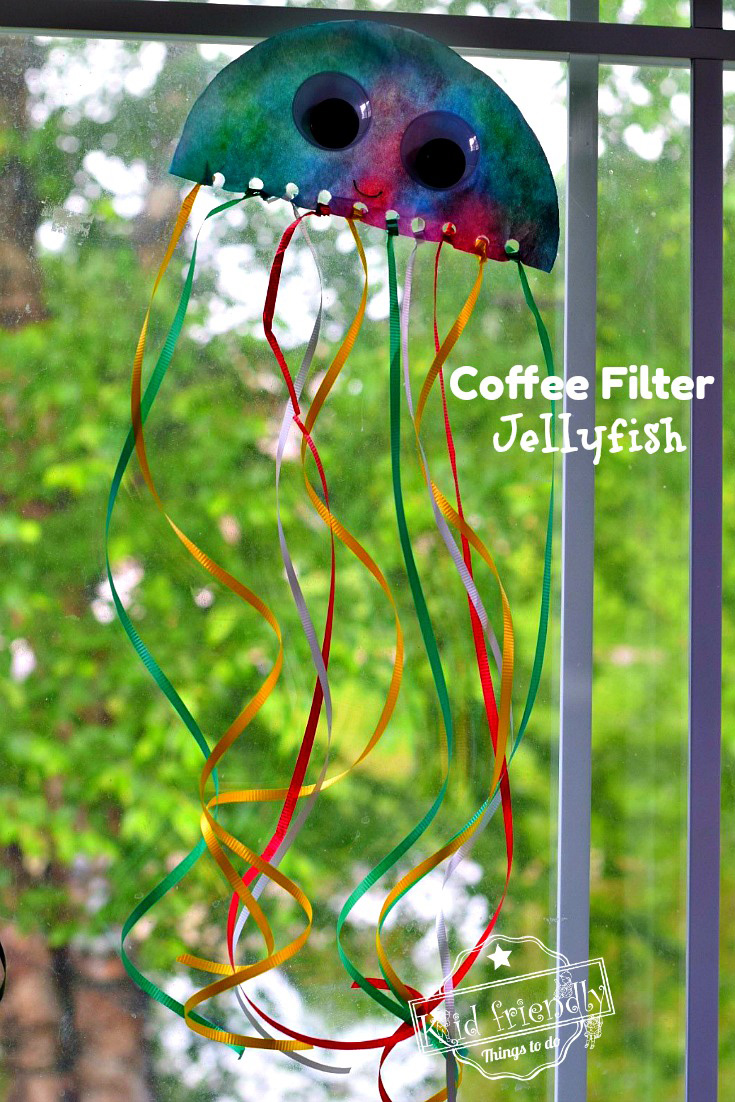 This next cute craft I am going to share just might be my favorite! It is a glass craft that is definitely a fun summer craft to add to your list of things to make with the kids. I found this CUTE Stained Glass Heart Suncatcher that would make a gift for lots of special occasions like valentine's day or maybe use red, blue and white for holidays like the fourth of July or memorial day. These would make a great idea for a gift to make for grandma!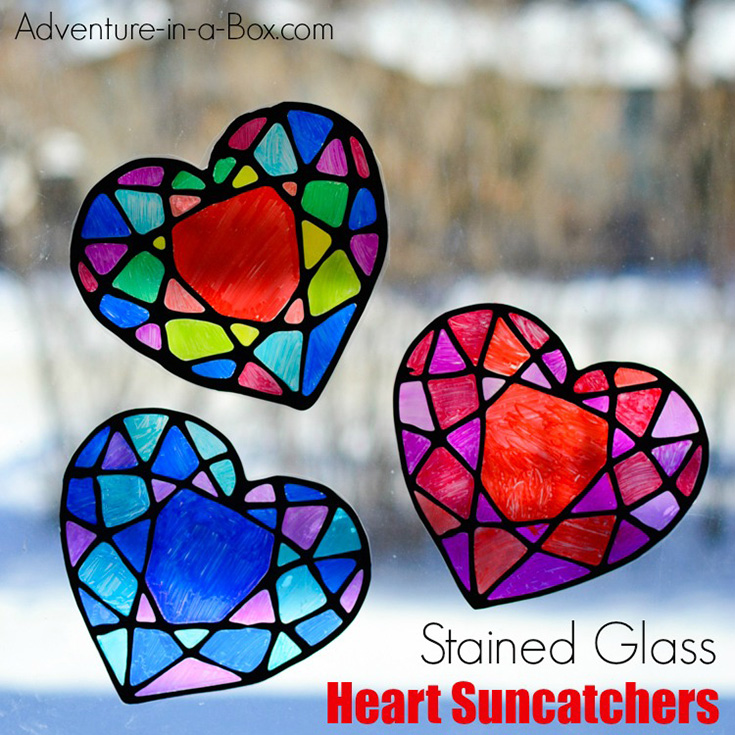 Do you have a child that loves nature? Make sure to bookmark the nature suncatcher craft on Messy Little Monster that is easy to make and the perfect craft idea for those who love trees and flowers. You will need popsicle sticks, hot glue, a piece of contact paper, scissors and twine. Then you will have to get some things from nature to add like flower petals or leaves, etc. This would be fun to make after a nice nature walk.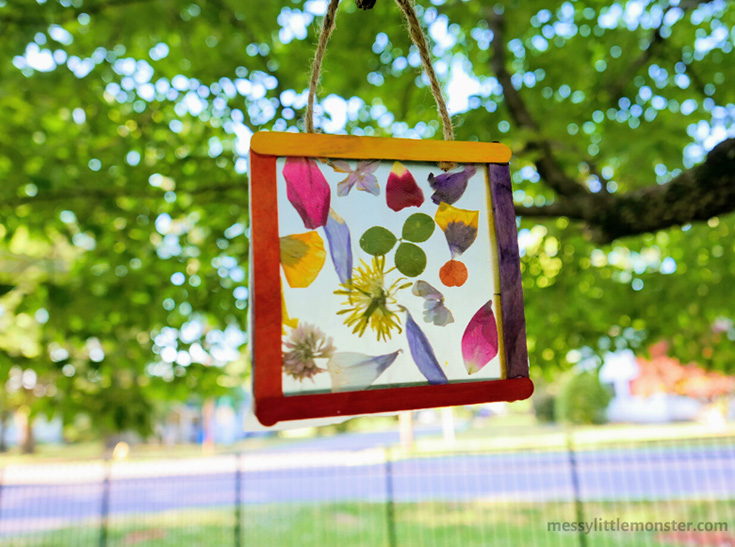 Like bright colored objects? Looking for colorful suncatcher crafts to make that contain bugs? Ok how about one with insects? One of my favorite insects would have to be butterflies! They are beautiful and sometimes very colorful! Butterflies and ladybugs have always been my favorite pests! I happened to find diy butterfly suncatchers on the Hello Wonderful website that looks like FUN to make. For this one you would need supplies such as popsicle sticks, toilet paper rolls, googly eyes, etc.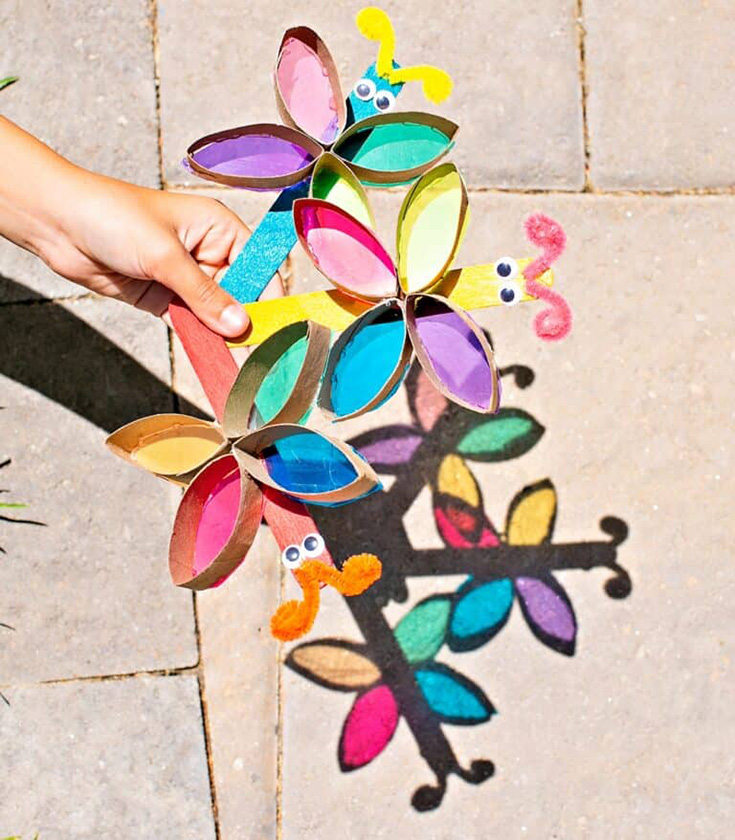 There are just some of the many fun and colorful suncatchers that can be made with minimal supplies.  There are so many different ideas that you can find online for kids of all ages. Making suncatchers is a great way to keep the kids busy! These are definitely a perfect way to spend quality time with your children and also something fun that they will enjoy making and hanging up to catch the sun's rays. Looking for more diy suncatcher craft ideas? Check out Felt Magnet's post which has 61 more suncatcher ideas for you to browse.
For more craft projects visit: https://www.mommyenterprises.com/moms-blog/category/crafts/