I don't like to get acrylics or gels on my nails but I do love making my nails look nice. Last month on my trip to Atlanta I didn't bring nail polish, I brought my Kiss Nail Dress products that I received for review.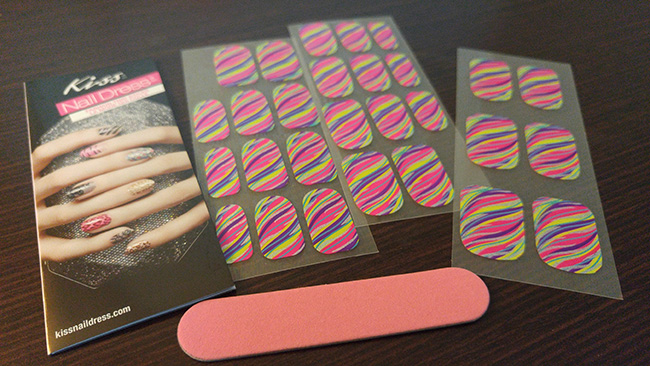 I have used these types of nail products in the past and I like them a lot. I love being able to make my nails pretty without nail polish. The Kiss Nail Dress products are easy to use too! All you need is the plastic strips and a nail file. Each package comes with 28 strips which allow you enough to cover your fingers and your toes.
First you find the strip that best fits your nail. Then you place it on your nail near the cuticle, smoothing the strip from center around the nail.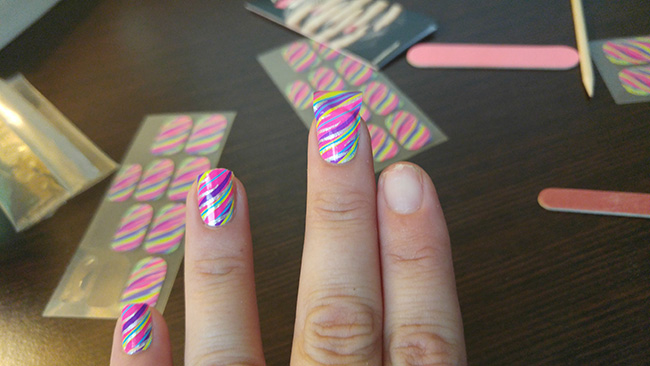 Fold strip down over edge of nail and use file to file off the excess strip.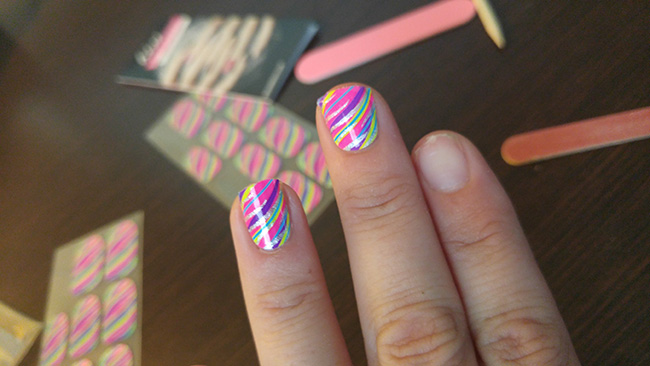 It only takes me about 10 minutes or less to put on a full set.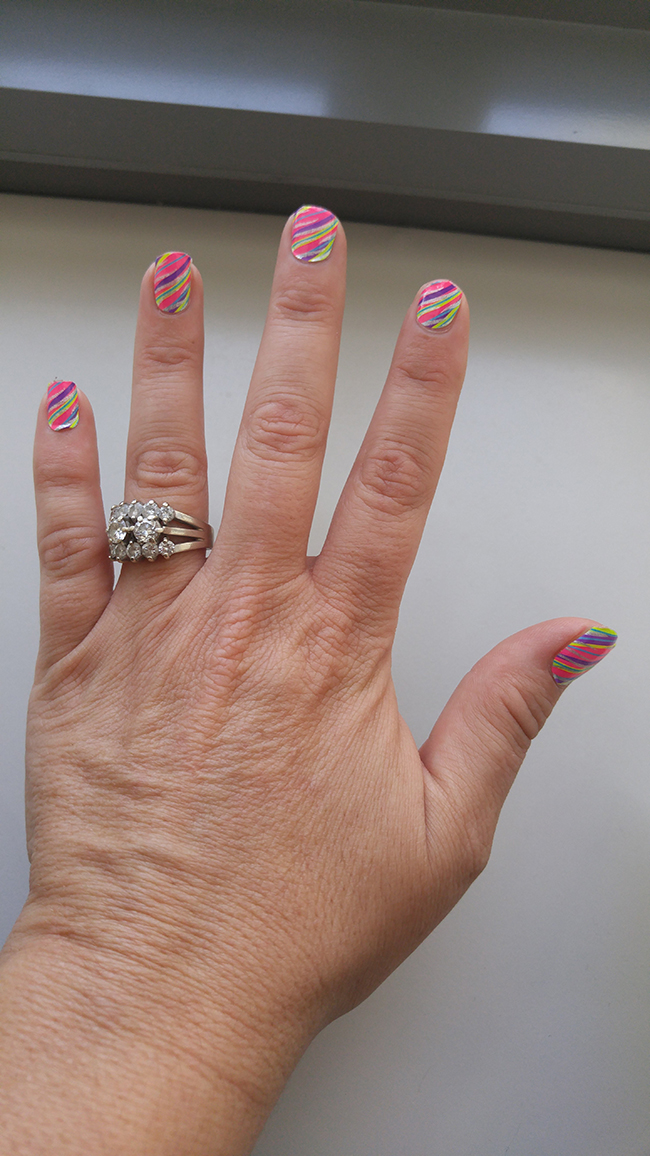 These lasted about a week before they started looking a little rough. This is longer than a regular manicure would last for me. I usually chip my nail polish within a few hours of painting them. With the Kiss Nail Dress products you don't have to worry about chipped nails.
Watch this video that shows you how you can give yourself a 10 minute manicure with Kiss.