My two youngest are fans of the Teenage Mutant Ninja Turtles. I thought I would get creative in the kitchen and make some Teenage Mutant Ninja Turtle Cupcakes that I know would put a smile on their face.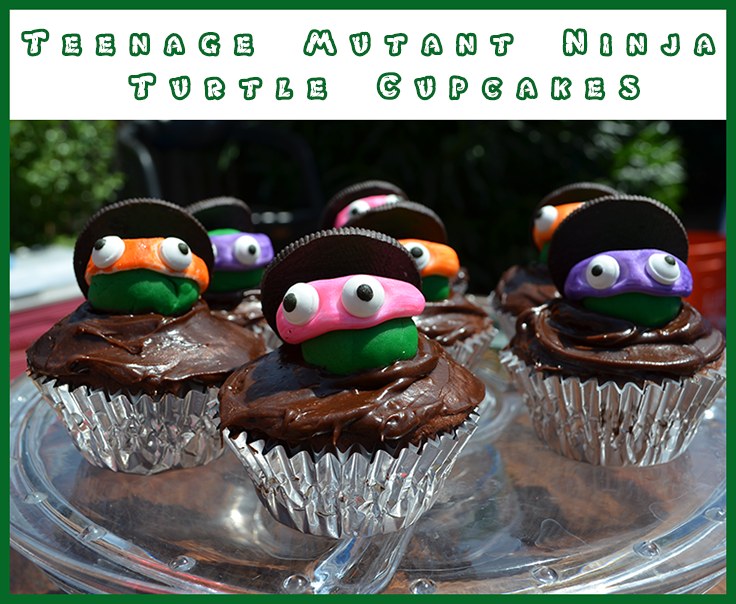 These cupcakes are CUTE and super easy to make. You just need some cake mix, frosting, baking cups, Oreos, candy eyes, fondant and these cool markers you can color on food with. You can make your own colored fondant but I bought some Wilton's Green Fondant and White Fondant to make the process faster.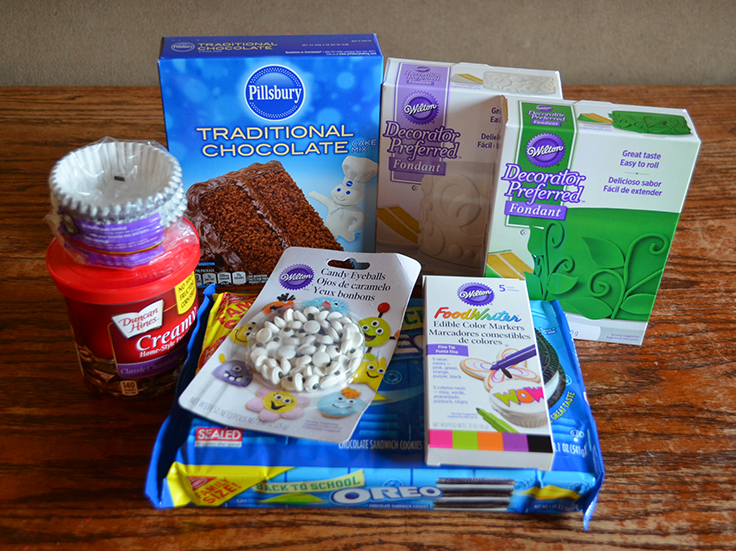 How To Make Teenage Mutant Ninja Turtle Cupcakes
Once you got your supplies you will want to make the cupcakes according to the directions on the package. I bought the cool double lined foil liners that allow you to bake your cupcakes on a cookie sheet rather than a muffin tin.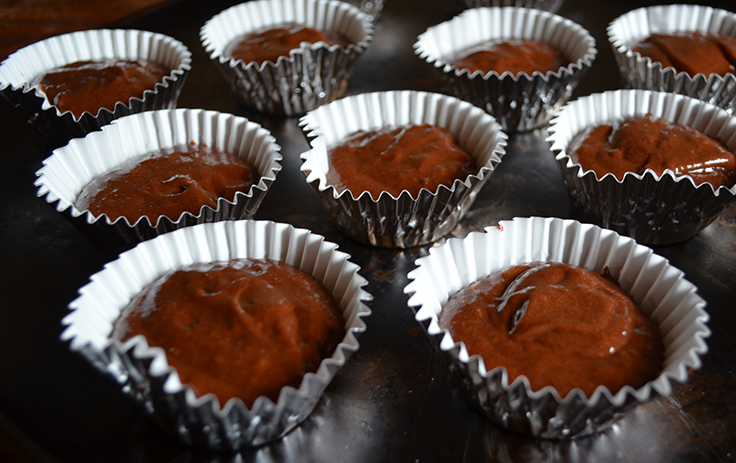 While your cupcakes are cooling off you will want to prepare the turtle heads with the green fondant.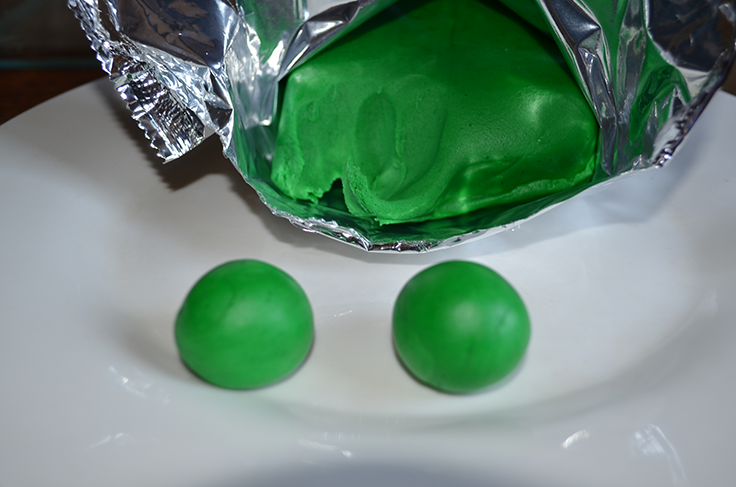 After you make the turtle heads you will want to make their bandanas. I used white fondant and made them about 3″ to 4″ long.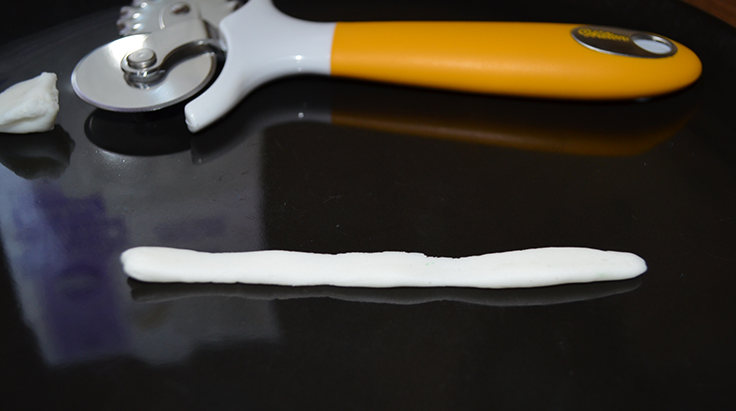 Next add some color to the bandanas and add the eyes.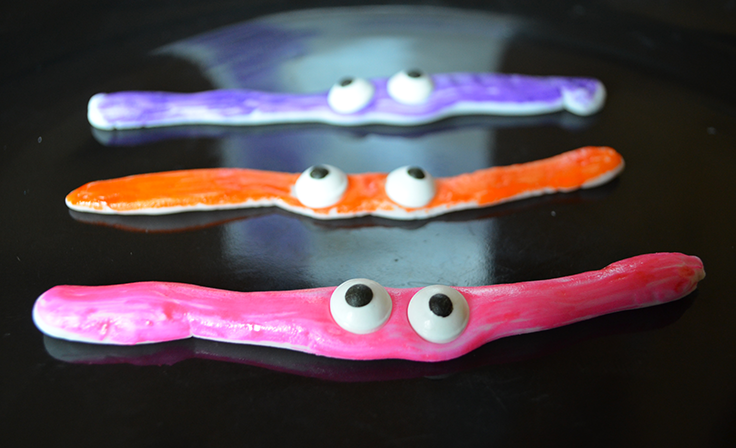 Once you have colored the bananas, wrap them around the turtle heads.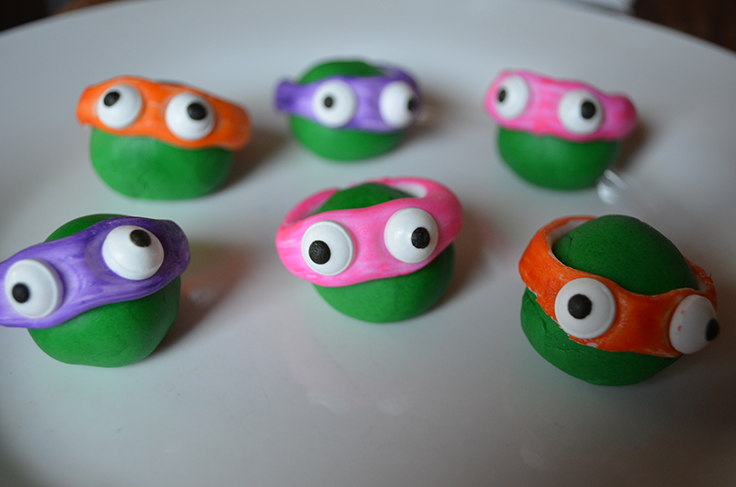 Before you place the heads on the cupcakes you will want to take a knife and cut a small amount of the cupcake off the top.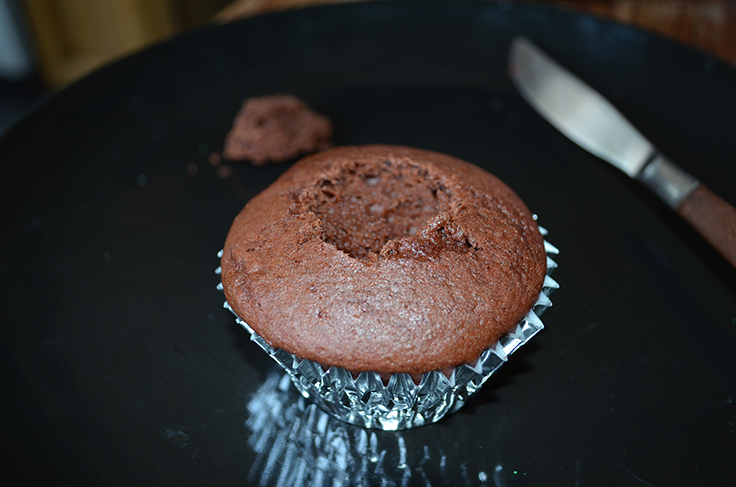 Next add the frosting and place the turtle head right in the middle where you made the cut. Then take one side of an Oreo and push it slightly into the cupcake and rest it on the turtle's head. You now have Teenage Mutant Ninja Turtle Cupcakes!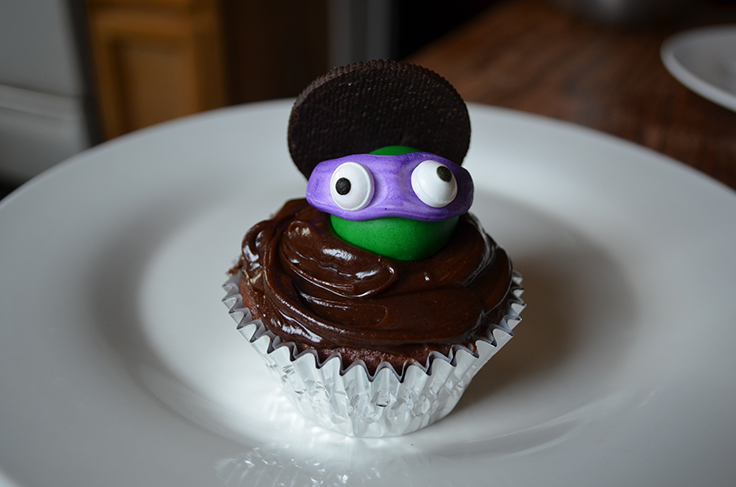 You could get more creative with the green fondant and make turtle hands but I wanted to keep this EASY!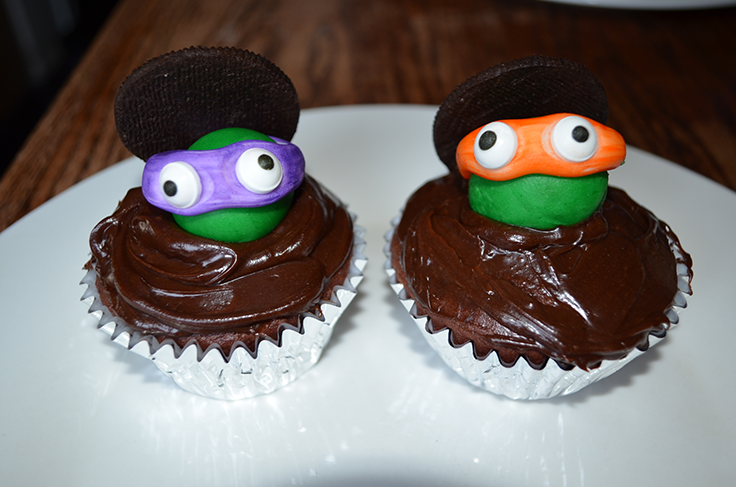 What would you add to your Teenage Mutant Ninja Turtle Cupcakes?