Ever had a situation where an extra car seat is really needed? For instance maybe your child is being picked up from school by their grandparents that don't have a booster seat.  For those that use booster seats for their children, there is the BubbleBum Car Booster Seat that you might want to have to keep handy.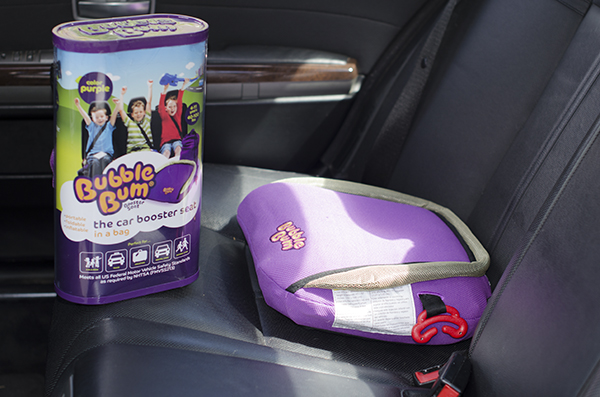 The BubbleBum is a portable and lightweight inflatable car booster seat for children aged between 4-11. This car booster seat easily deflates and folds flat so that kids or mom and dad can carry it in a backpack or purse, making it perfect for vacations, rental cars, taxis, school pick up or car pooling.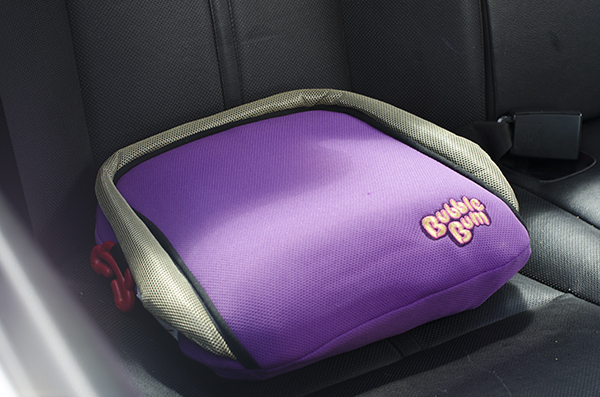 The BubbleBum Car Booster seat weighs less than half a pound which makes it perfect for stuffing in a backpack. You use your mouth to inflate the seat which takes about 20 seconds or less. Once you are done using it, you deflate the seat and then fold it back up and pack it away.
Make sure when using this seat that you are using it the right way. Don't forget to put the seat belt in the red clips to make sure your child is belted properly. The seat belt placement is very important when protecting your child when driving. Make sure that the belt is over their hips and not their stomach area.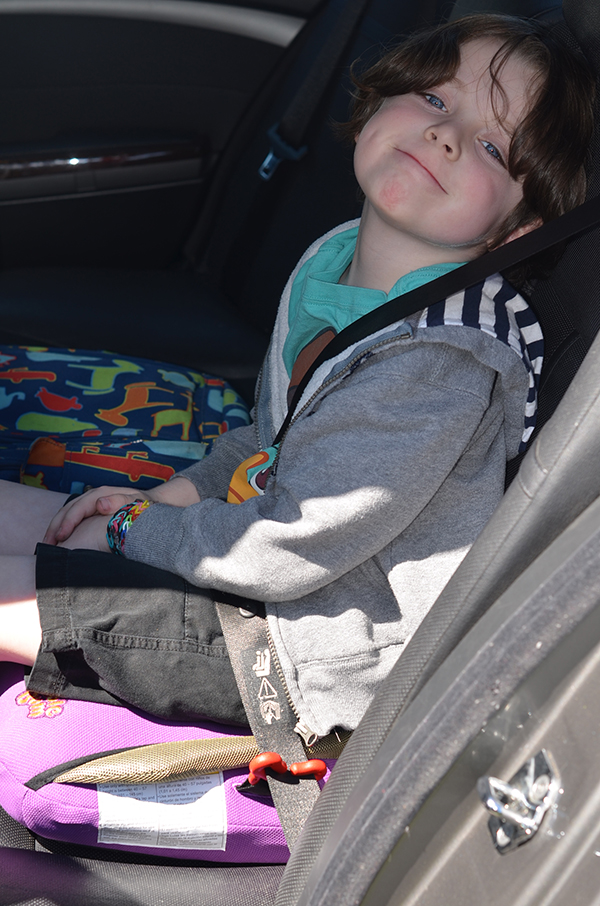 We have the purple BubbleBum seat but it is also available in black and NEON pink and NEON yellow. I wish they would came in red or blue!
Worried about safety?
BubbleBum has used technology to create stability in the inflatable section. The inflatable bladder is made of a similar durable material as life rafts (not like a beachball) and the seat cover and webbing form an integral part of the structural integrity of the product.
To find out more about these car booster seats, visit: https://www.bubblebum.co