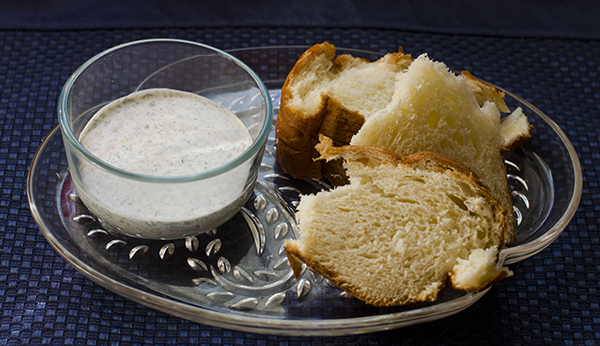 Ever since a friend introduced me to the La Bou Dill Dressing sauce with bread I craved it. Being the cook in the house I figured it was easier to make my own at home. I don't have a La Bou close and making it at home is way to easy!
Here is a recipe that I use for a dipping sauce that takes like the dill dressing at La Bou.
Copycat La Bou Dill Dressing Recipe
Ingredients:
Directions:
Add all ingredients in a bowl and use whisk to mix.
Serve with a side of bread and enjoy.
Now I am not sure what kind of bread La Bou serves but I like to either make my own or use the King's Hawaiian Bread to use with this dipping sauce.