I received Heinz®, Johnsonville® and Ocean Spray® products in exchange for sharing this recipe. All thoughts and opinions are my own.
When it comes to meatballs, I can't say that I make them very often. I have made them for my spaghetti years ago but it wasn't something I ever thought about making until this past weekend! I made tasty meatballs that I want to make again…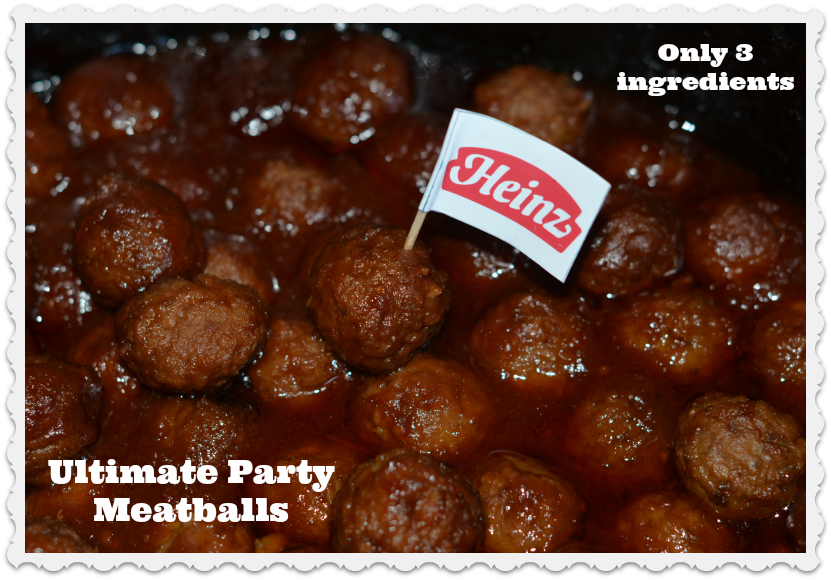 I was recently asked to make the Ultimate Party Meatballs. I love trying new dishes so I agreed but I wasn't that excited about making the meatballs until I smelled them cooking in my crockpot. Let me mention the ingredients and I will explain why.
Heinz Chili Sauce
Ocean Spray Jellied Cranberry Sauce
Johnsonville Classic Italian Meatballs
Now I like stuff that is spicy, so I didn't mind the chili sauce. I like cranberry juice but I have never been a fan of the cranberry sauce. My Nana used to serve it at our Thanksgiving dinner and I never put it on my plate.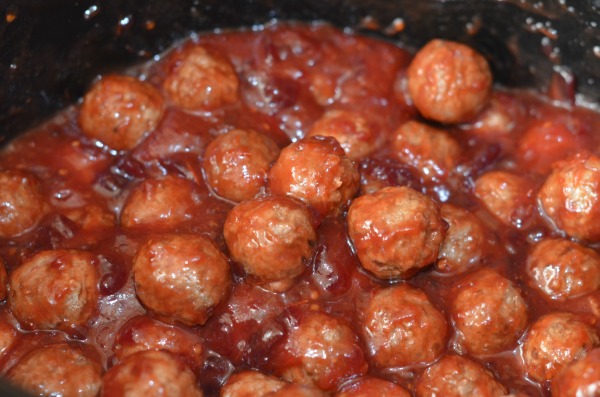 Now I never judge a recipe by it's ingredients without trying it so I was up to try the meatballs once they were done. After cooking for a few hours and smelling the meatballs brewing in the crockpot, I had to taste just one. That lead to me tasting a couple more. Lets just say that the meatballs got eaten before I could take some good pictures with them! I definitely will be adding these to our list of dishes to make this month for Thanksgiving dinner.
If you are a fan of meatballs, I encourage you to give this YUMMY recipe a try too!

When was the last time you tried some homemade meatballs?