I received product samples to facilitate this post. I did not receive any monetary compensation and the thoughts and opinions stated herein are 100% my own.
All of my kids enjoy snacking on popcorn so I usually keep it stocked in my pantry. After a while though, the traditional butter flavored popcorn can get a little boring.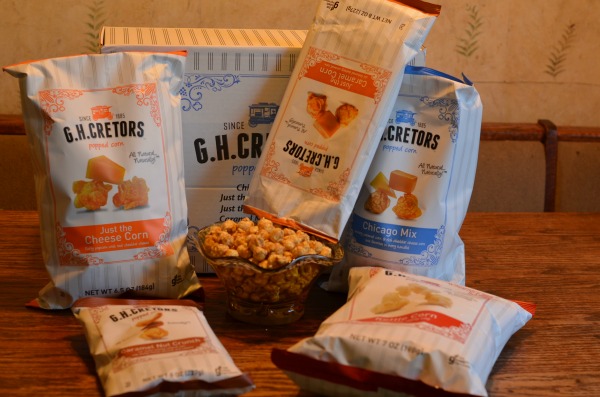 We recently received a variety of the G.H. Cretors Popped Corn for review and boy was it a HIT with not only the kids, the hubby too!
The G.H. Cretors Popped Corn products are Gluten FREE and contain NO GMOs. You can currently find this popped corn in five different varieties including:
Just The Caramel Corn
Just The Cheese Corn
Chicago Mix
Kettle Corn
Caramel Nut Crunch
All five of the flavors are yummy, but the Caramel Nut Crunch was my FAVORITE. I happen to LOVE caramel corn and the added roasted nuts makes this bag perfect. I almost didn't want to share this bag!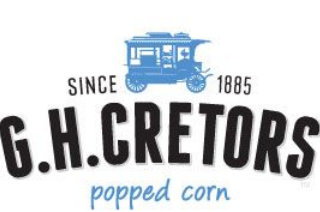 It all began in 1885 when Great Grandpa Cretors invented the popcorn machine and our family began perfecting the art of popping corn. His modern machine appeared at the Chicago Columbian Exposition in 1893, and for five generations we've been following in his corn-popping footsteps, taste-testing recipes around our kitchen table.
To find out more about G.H. Cretors Popped Corn, visit: www.ghcretors.com.