In a time of social media, TikTok trends, and difficult school years, many teens are currently struggling with their mental health. It's easy to discard this as teens always having it tough, but there are many novel problems we face in society. One example is Facebook actively identifying teens feeling 'worthless', then targeting them with ads. Imagine this, but from all angles and on all platforms.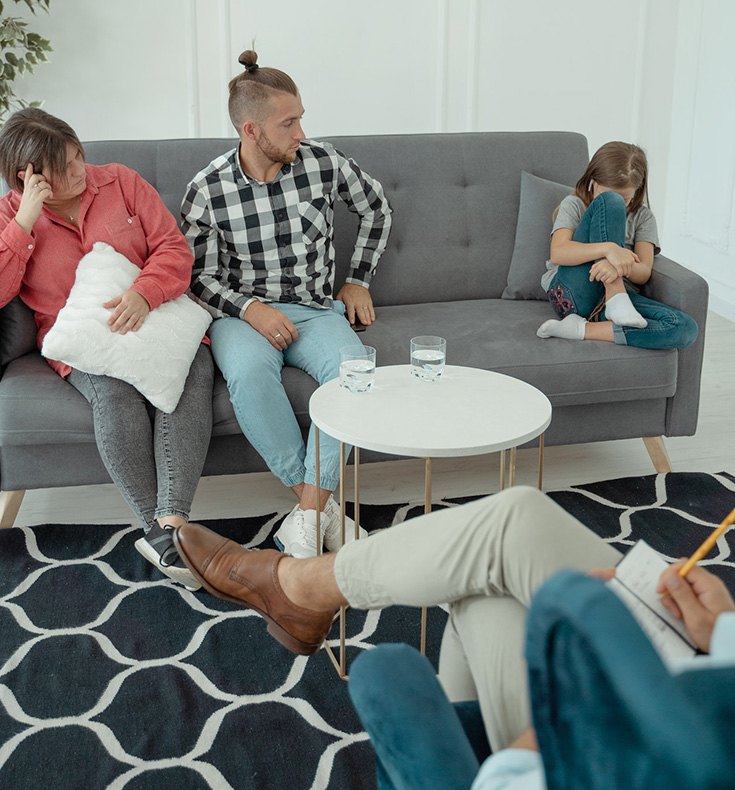 But, technology is a two-sided coin. And, on the other side of it is a tech-savvy generation that can use their smartphones to access services like online therapy. This is perhaps the main driver behind the rise of online treatment – it's simply made more accessible. Equally, with each passing decade, therapy becomes de-stigmatized. 
With that in mind, here are four counseling providers that are suited to children and teenagers. Though, these are far from the only providers as there are more teen therapy options at bestonlinetherapy.com.
4 online counseling services to consider
Teen Counseling
As the name suggests, this is a service directed at therapy for troubled teenagers. But, this isn't just a niche provider, this is a part of BetterHelp which is a billion-dollar industry leader.
This means there is the best of both worlds. BetterHelp has incredible infrastructure that is perfectly designed for teens because it offers a wide range of communication options (i.e. texting). However, Teen Counseling uses experienced and licensed therapists that are experts in treating children.
The services are aimed at online therapy for children aged between 13 and 19. So, bullying, self-esteem, coping skills, anger, and many other issues pertinent to this age range are treated.
Getting a therapist is rapid, the app is perfect for smartphone users, it's easy to cancel the subscription, and communication is flexible. The only downsides are the inability for diagnosis and prescription medication (an age where diagnosis is common), it's not ideal for emergencies, and you can't pick your therapist.
Cost: $60-$90 per week and does not accept insurance. Promotions available.
Amwell 
Amwell is often seen as providing one of the highest-quality services around. And whilst they don't advertise it too strongly, they claim to have therapists in each state who are trained in treating children ages 10-17. So, perhaps more appropriate than Teen Counseling for young children.
Amwell has remarkable credibility and a broad range of telehealth services. Beyond online counseling for kids, they can provide psychiatric evaluations, diagnoses, and manage medication. Whilst you can't chat to them over text, it is possible to meet with multiple therapists before choosing one.
Amwell makes it easy to schedule sessions, but generally, this is a platform where parents usually take control on behalf of their children. It's per-session pricing, but many reviews back up that you get what you pay for with Amwell.
Cost: Sessions start at $109 for a clinician or psychotherapist, and $129 for a doctoral-level provider. Initial psychiatric consultations cost closer to $300. Accepts insurance.
7 Cups
As we can see, therapy is expensive. 7 Cups exists to show that help isn't only available to those with deep pockets.
The free service of 7 Cups is essentially run by trained volunteers. This is a great way for teens to reach out to someone for help when they haven't got the means for therapy. And, to be clear, this isn't therapy, as the volunteers aren't licensed therapists. But, effective counseling is on offer, though live sessions are not.
Text-only may not be an issue for many teens, and the response time can even be 24/7. Plus, they foster a community in which teens can get support from other teens.
Cost: Free, or $150 for ongoing chats with licensed therapists.
Talkspace
Whilst Talkspace isn't solely focused on teenagers (most platforms aren't), they are very well equipped for the expectations that teens have. Like BetterHelp, Talkspace is a giant in this space with the backing of some great technological infrastructure.
A wide range of communication methods are available, including text, though live sessions aren't included in the basic plan. Finding a therapist is quick, customer service is great, response times are guaranteed, and the app is very modern. The main downsides are the quality of therapy may not be on par with Amwell and some other competitors. 
Talkspace goes above and beyond BetterHelp in a few ways. Firstly, it accepts insurance. Secondly, psychiatric treatment is also available, making it a more holistic platform.
Cost: $65-$99 per week and accepts insurance. Promotions are available.
Is online counseling effective?
The main question in all of this for most parents is "can online counseling help my kids?". 
Digging straight into the scientific findings, it's clear that users of BetterHelp experienced reduced depression symptoms from their sessions. Additionally, online therapy generally was proven to be just as effective as face-to-face traditional therapy. This is good news, because traditional therapy has long proven its efficacy in improving teenage well-being and guiding them through coping mechanisms.
Parents can only do so much. Therapy for a troubled child is the best tool at a parent's disposal as it offers an alternative voice, one that is professionally trained and can communicate in a focused setting. The biggest issue the parent has is that the child doesn't see it as impartial advice, or perhaps the relationship with the parent is a factor in the issues. Therapists can strengthen child-parent relationships as they help set boundaries, teach children to listen and empathize, as well as learn to be open with one another. 
In summary, counseling and therapy are tried-and-tested ways to help equip teenagers and children with the right tools. Tools to communicate with teachers, cope with anger and self-esteem issues, as well as being a reliable guiding voice. Online therapy is just as effective as traditional therapy, yet offers many advantages to children, such as having text-based options and lower prices. Therapy is available for a broad range of budgets, meaning no one is left behind. But, the exact provider to choose will depend on the child's needs, preferences, and of course, budget.