This is a partnered post for Bertolli. All thoughts and opinions are my own.
I love a variety of foods but I really love Italian food. Since I have never been to Italy, I have to suffice with making my own Italian inspired dishes at home like lasagna or better yet, Spinach and Artichoke Lasagna Roll Ups.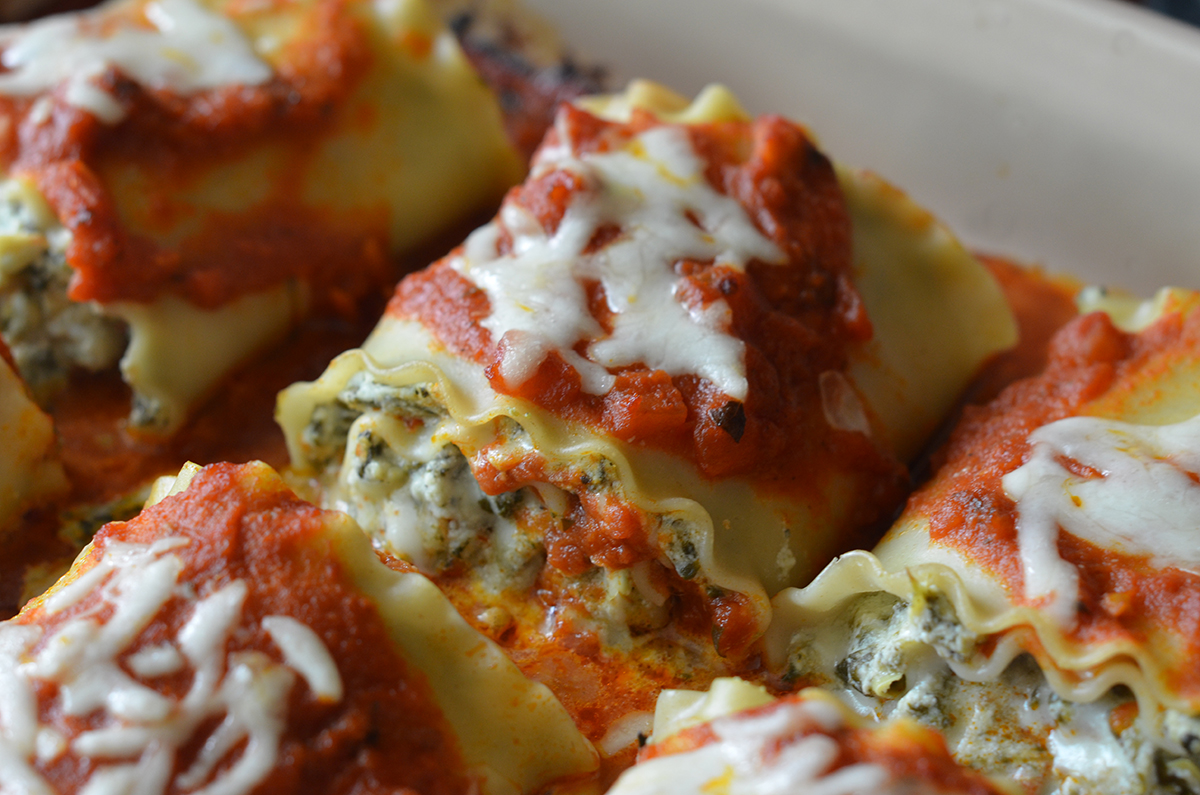 This year the Bertolli brand is celebrating 150 years of delivering delicious, high quality Italian-style foods with their authentic Tuscan heritage. In celebration of all these years Bertolli has launched Bertolli Riserva, a premium line of pasta sauces that are made with a select blend o unique and specialty ingredients.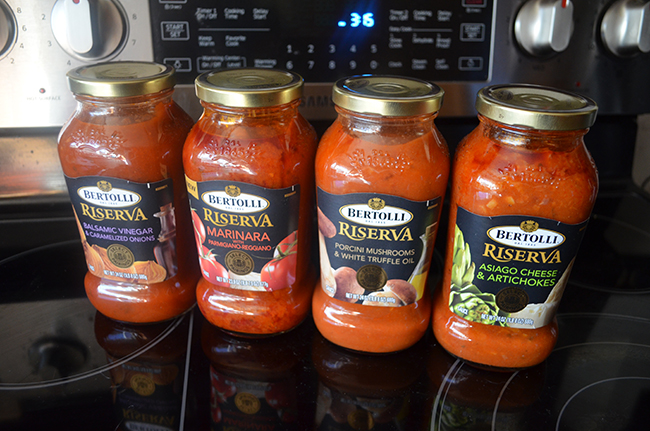 I received the four new sauces and couldn't wait to put a little taste of Tuscany on our table. I used the new Bertolli Riserva Marinara with my Spinach and Artichoke Lasagna Roll Ups that is made with imported Parmigiano-Reggiano Cheese, extra-virgin olive oil, freshly crushed garlic and vine-ripened and freshly crushed tomatoes that gave my lasagna roll ups a great Italian flavor!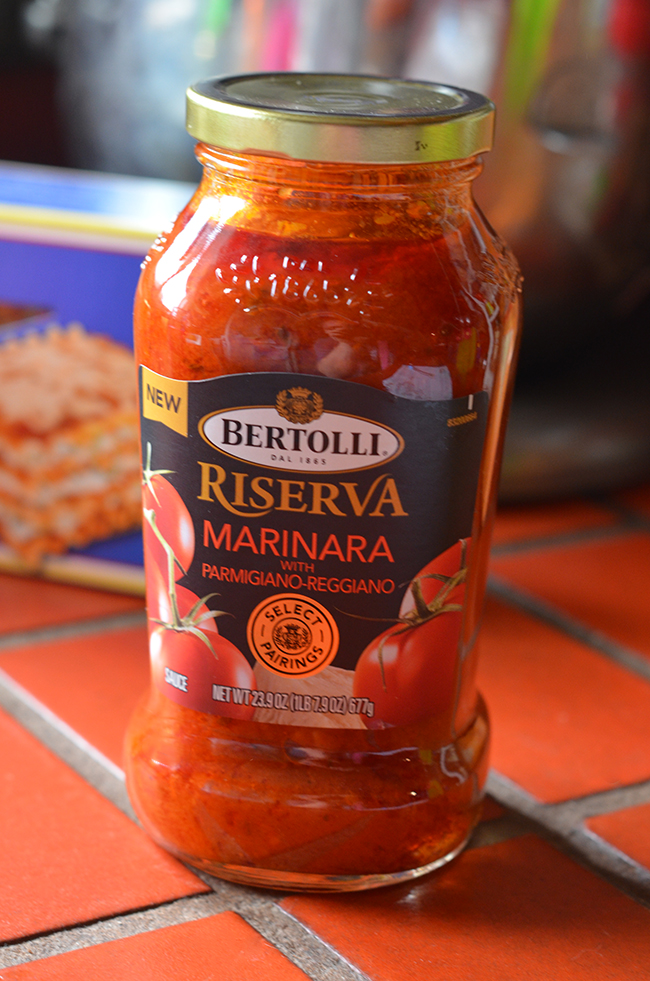 My kids LOVED the roll ups but I will admit that I did NOT tell them that they had spinach or artichoke in them. They didn't ask so I didn't tell. This is definitely a way for mom to sneak in some veggies to the meal.
I think that making the lasagna roll ups are fun to make and they are easier to serve than the traditional style lasagna. First you top each noodle with a ricotta cheese mixture, sprinkle on some mozzarella cheese and then add some Bertolli's Riserva Marinara.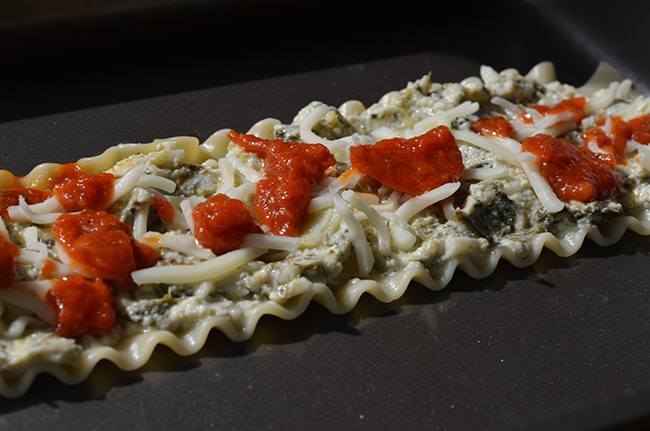 Next step is to gently roll up each of the noodles making sure that your filling doesn't come out of the sides.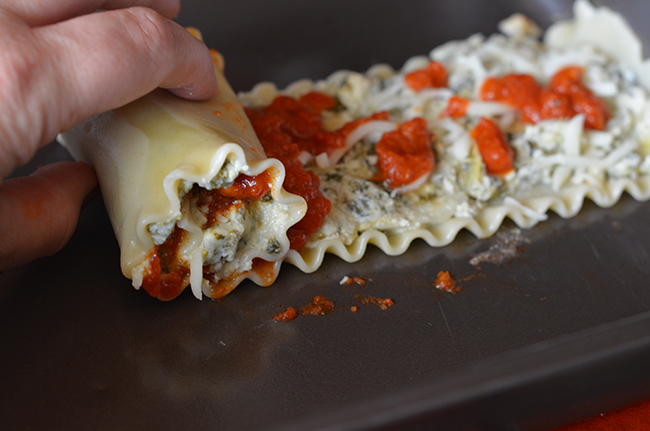 Place each lasagna roll up in a baking dish that is lined with the marinara sauce.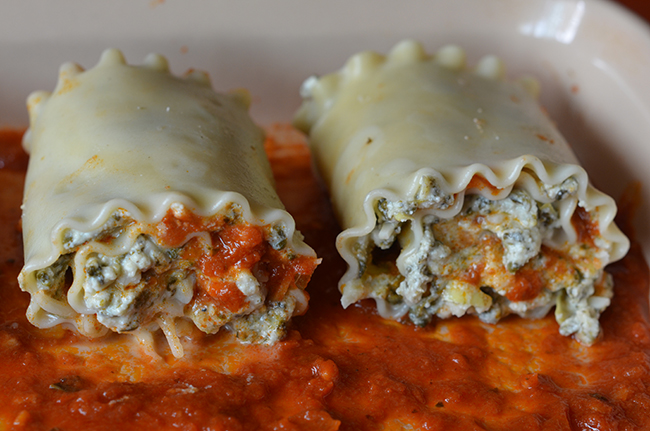 Next top the rolls with some marina sauce and mozzarella cheese. Bake in the oven at 350° for about 30 minutes and once done you will have a delicious meal.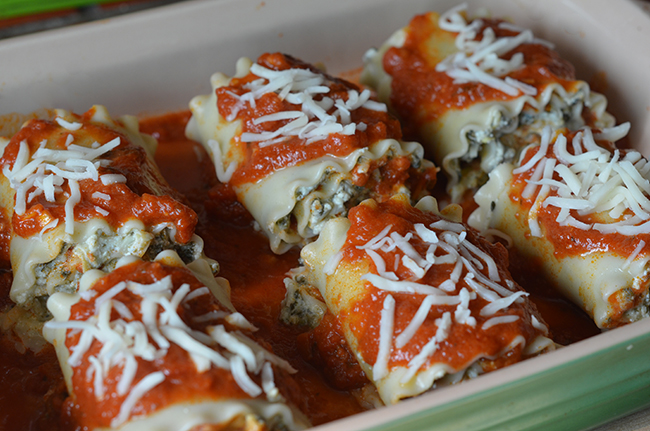 This is a great idea for a Meatless Monday Meal. Or you could also add ground beef or sausage for even more flavor! For those that want to try these Spinach and Artichoke Lasagna Roll Ups, print the recipe below: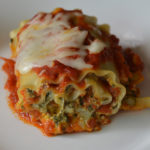 Spinach and Artichoke Lasagna Roll Ups
Ingredients
10

lasagna noodles

cooked al dente

2

cups

ricotta cheese

1

large egg

1/2

cup

spinach

drained

1/2

cup

chopped artichoke hearts

canned or jarred

1/4

cup

parmesan cheese

2

cups

shredded mozzarella cheese

1

jar Bertolli Riserva Marinara Sauce
Instructions
In a bowl add ricotta cheese, egg, spinach, artichokes, parmesan cheese. Add 1 cup of the mozzarella cheese. Stir until ingredients are well combined.

Spread a thin layer of the cheese mixture evenly onto each lasagna noodle.

Sprinkle each layer with mozzarella cheese.

Next add about 2 tablespoons of the Bertolli's Rivera Marina sauce to each noodle.

Spray a 9x13 baking dish with cooking spray. Then line the dish with 1/2 cup of marina sauce.

Carefully roll each of the noodles up and place them in baking dish.

Top each of the lasagna rolls with remaining mozzarella cheese and marina sauce.

Bake at 350° for 30-35 minutes. Remove once cheese is melted on top.

Remove from oven, serve and enjoy!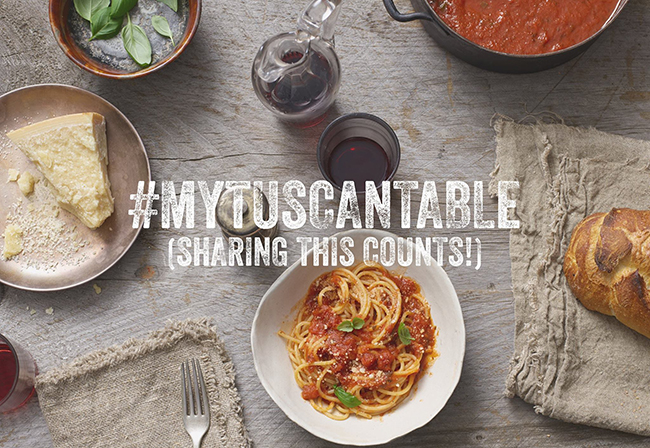 In celebration of Bertolli's 150th anniversary they are showcasing 150 ways to bring Tuscany to your table. Bertolli is also participating in the No Kid Hungry initiative. For each #MyTuscanTable share during the month of October, Bertolli will donate funds to help No Kid Hungry feed kids in need 10 healthy meals, with a minimum donation of half a million meals.
For more information, recipes and more visit: www.villabertolli.com.