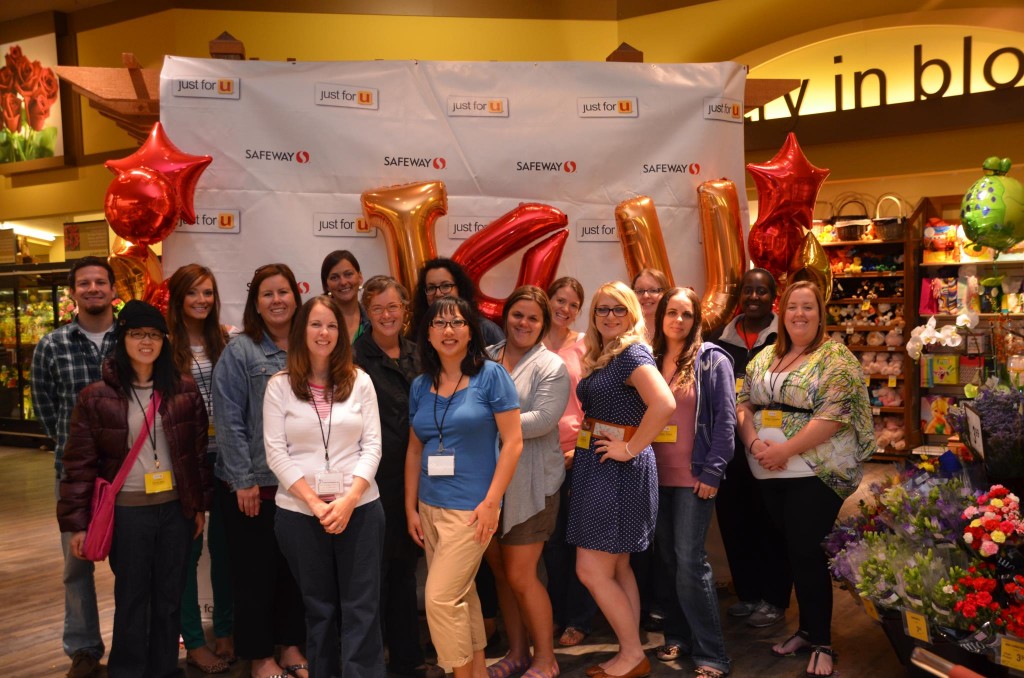 I have shopped at Safeway for many years. For the past few years, if not longer I have used my Safeway Club Card to save on the products that were currently on sale that I was purchasing or I would use my card to save a few cents per gallon when filling up my gas tank.
Last week I was invited San Francisco to learn more about the re-launch of Safeway's Just For U program with 16 other bloggers from Northern California. When we arrived at the San Francisco Marriott Marquis we headed to the 4th floor to a special conference room for the Safeway VIP Bloggers.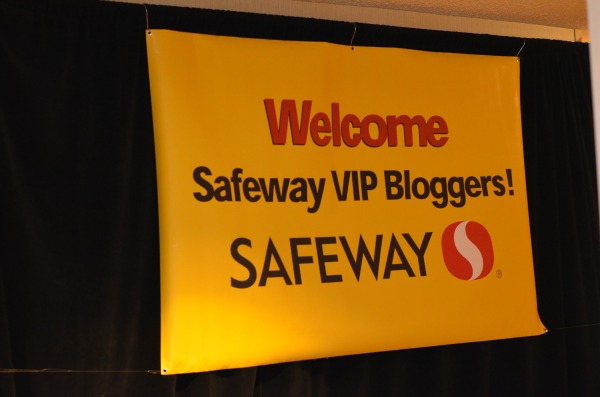 The morning started with some yummy breakfast and a quick little meet and greet where we each told the group who were were and what we blogged about. After everyone got their turn, it was time to focus our attention to the front of the room to learn about the new changes in Safeway's rewards program.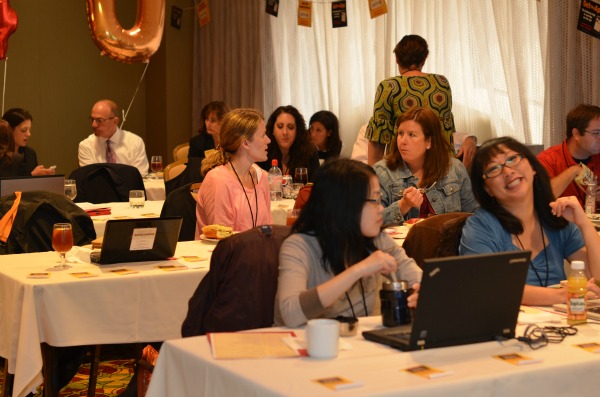 After spending some time with some of the members of the Safeway team, I learned that as a Safeway Club Member cardholder, you have THREE different ways that you can save with your card that include:
By using your Personalized Deals
By adding coupons to your card with the Coupon Center
Save with Your Club Specials (special savings at your preferred store only)
When you access your Personalized Deals, you will get deals that are the best in the market. In addition to finding new deals each week, you will sometimes find FREE offers that you will want to take advantage of that won't last long. At this event we logged in our account and I found a deal for a FREE Dozen Eggs (see screenshot below). I then hit the "Add" button on the screen and the deal was added to my Safeway Club Card to use before the expiration date.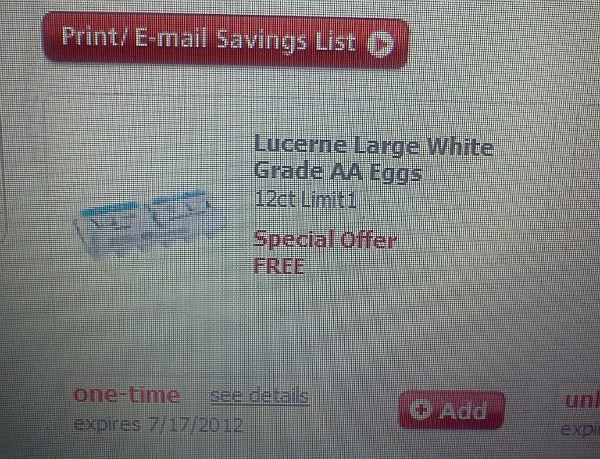 If you are a regular shopper at Safeway, you will want to pay attention to the Coupon Center. As you use your Safeway Club Card at the checkout, your purchases are recorded and then used to give you coupons to use for products that you regularly buy. When you login, you will find coupons that are organized by your shopping history. There are new offers added each week so you will want to be sure to check your account often to find new deals.
What is neat about the Coupon Center is that you add these digital coupons to your card which saves you from having to clip or print them. I love coupons, but will admit that I forget to use most of the ones I clip to use.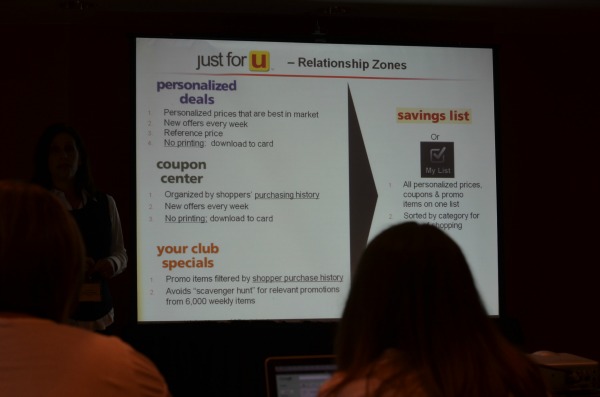 Next we learned about the Club Specials section of the program. Again, if you are a regular shopper of Safeway you will want to take a peek at the Club Specials. Since your purchases are recorded when you use your card, when you visit the Your Clubs Specials section you will find products on sale that you currently buy. By using this feature, you won't have to waste time looking for items on sale that you buy, it will list them for you.
Don't let me forget to tell you how to use this program. You can either choose to go online to the Safeway website or you can download the app on your Smartphone. Currently the Safeway app is only available for the iPhone and Android phones. With the website you can add the deals and coupons to your card and print the a Savings List to use when you go shopping. With the phone app, you can add the deals and coupons to your card, then add them to your list on the app that allows you to check off the item once you have put it in your basket.
After we learned about the Safeway Just For U program, added some coupons and deals to our cards and learned how to use the Safeway App on our phones, the #SafewayJ4U group headed to a local Safeway store in San Francisco to do some shopping. I added products to my card and then to my list that I would normally buy.  Once they were added to my list, I then went through the store on a mission to find all the items on my list and to see how much I was going to save.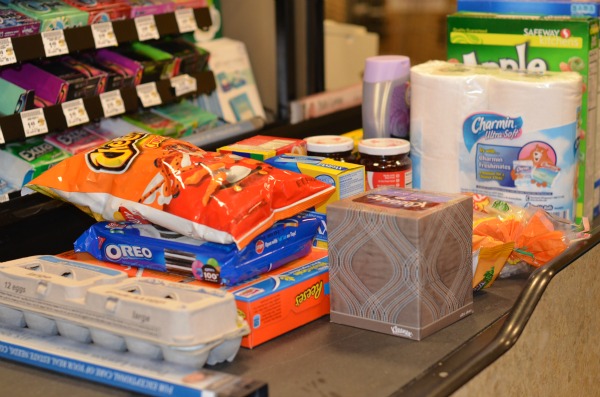 We were given only about 45 minutes to shop for the items on our list. Once I found all of the items I wanted to buy, it was time to check out and see just how much savings I was going to see. I tried to calculate my total in my head but kept getting distracted while I was shopping. I knew I was over $50, but I knew that I was going to go under $60. I also didn't want to know my savings until the ends so I let the employee ring up all my purchases before I scanned my Safeway Club Card.
After the employee was done scanning my items I took a picture of my shopping total before using my card. My total purchase before my savings was $81.79!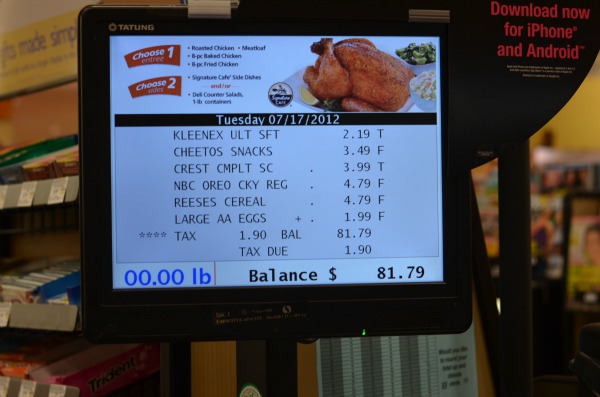 I then asked the employee to scan my Safeway Club Card. I watched my total slowly start to go down and after my savings were applied from my card my new total purchase was $58.62.
I saved a total of $23.17! For the amount of items I purchased, I think I did really well with the amount of savings I received. If I would have had my coupons in my purse I probably would have been able to save even more. With the Personalized Deals, you can stack your paper coupons with your purchase to save even more!

To find out more about the Safeway Just For U program, watch this video:
You can also visit Safeway at: hhttp://www.safeway.com
Disclosure – I was invited this Safeway sponsored event. This was not a paid opportunity but bloggers did receive gift cards as a gift for attending. This post is not a paid post and the opinions stated herein are 100% my own