The last couple days I have been testing out another fun kitchen appliance to make meals for my family. I have been making burgers, chicken, french fries and even vegetables in my new Ronco Ready Grill.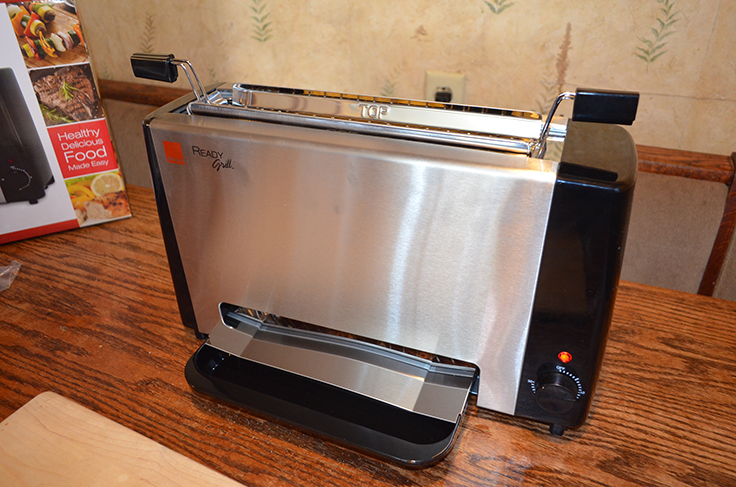 When I first seen the Ronco Ready Grill I thought it looked similar to my deep fryer that I have stored away. I used to enjoy deep frying food years ago but now I am looking for more healthier ways to cook our meals. With the Ronco Ready Grill there is no oil needed, your food is evenly cooked with infrared technology. You place the food in a basket and it cooks in a vertical and upright position between infrared heat shields. allowing unwanted grease and fat to drip away.
Once I received my grill I wasn't sure what I wanted to cook first. I watched  an infomercial online with Ronco's Brand Ambassador Mark Gill that showed him making steak, potatoes, asparagus and even dessert in the grill. It had me wanting to see what I could cook in mine.  Since it has been said that you can cook meals from the freezer I thought it would be fun to experiment with some burger and fries.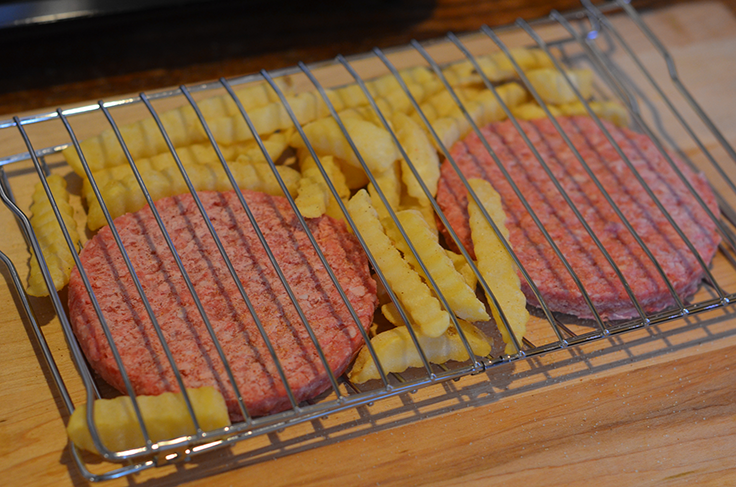 I simply took two frozen hamburger patties and some fries our of the freezer, placed them in the basket, sprinkled some seasoning salt and put the basket in the grill. In about 12 minutes I had burgers and fries that were cooked and ready to eat. They might not be the best looking burgers because they got a little smushed on the bottom while cooking but they were evenly cooked and tasted great.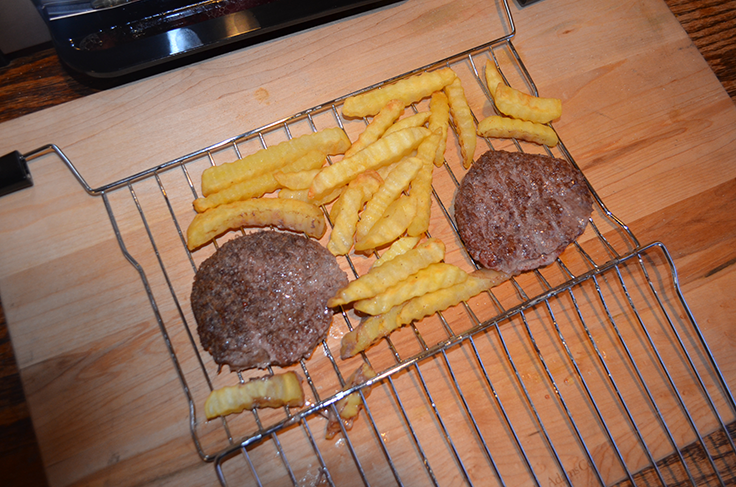 The next thing I wanted to try in the grill was frozen chicken breasts. I added a couple to the basket and and sprinkled the chicken with some  seasonings.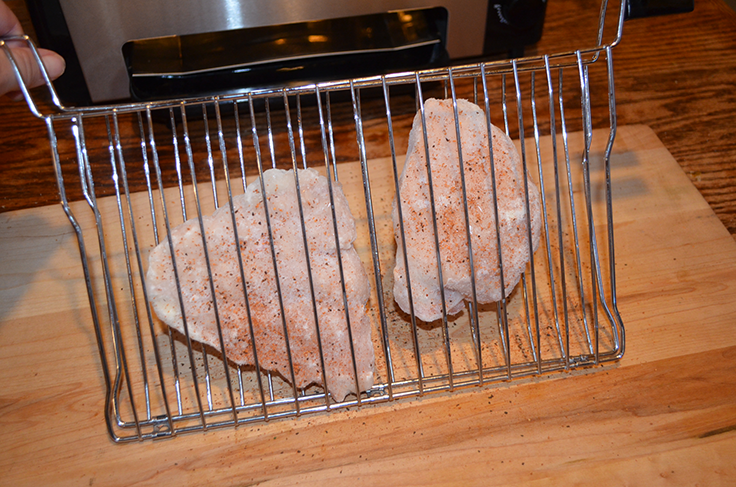 The chicken breast took a little longer to cook than the burgers (about 20 minutes) but came out delicious. When I am making lunch for just the hubby and I, this grill is perfect for grilling 2 pieces of chicken at one time.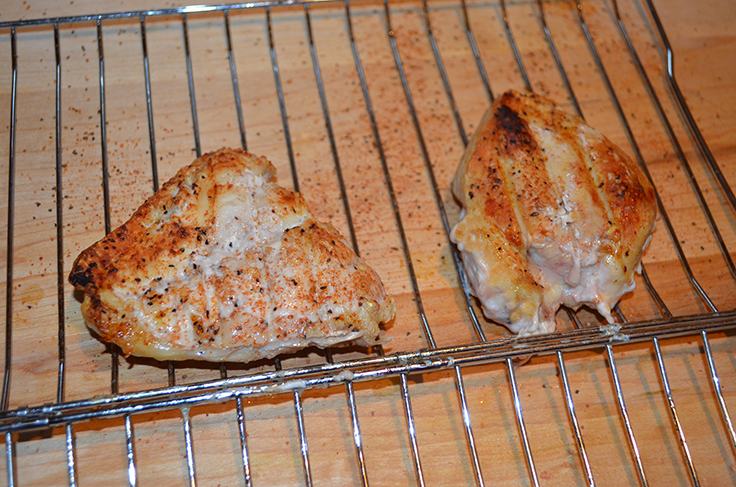 Since I did mention I have been trying to cook meals healthier, I couldn't resist slicing up some zucchini and putting those in my new grill as well. I am a fan of butter on my zucchini so halfway through grilling, I lightly drizzled some melted butter on the zucchini while still in the basket and back into the grill to finish cooking.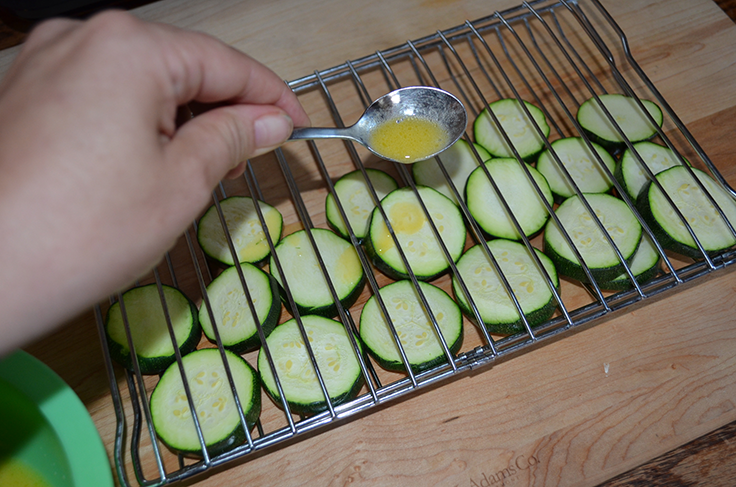 After about 10 minutes in the grill I had some sliced zucchini that was ready to eat.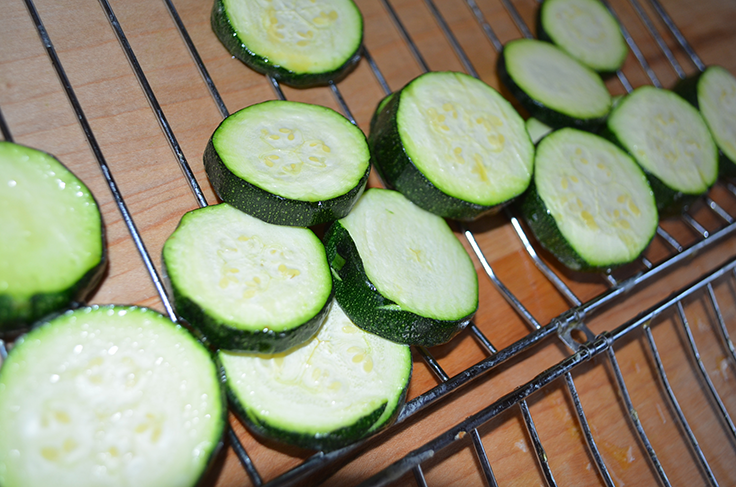 After making burgers, chicken and zucchini I wanted to try something a little easier. My kids love Pizza Rolls. I normally cook them in the microwave since it takes to long to warm up the oven. Plus with being summer I have been trying to avoid the oven if at all possible. I decided I would stick some pizza rolls in the Ronco Ready Grill.
In about 8 minutes I had Pizza Rolls that were nice and crispy as if they had just came out of the oven. My kids told me that they liked them cooked in the new grill better than the microwave. I tried the Pizza Rolls as well and thought they tasted a whole lot better than the microwaved Pizza Rolls we had been accustomed to eating.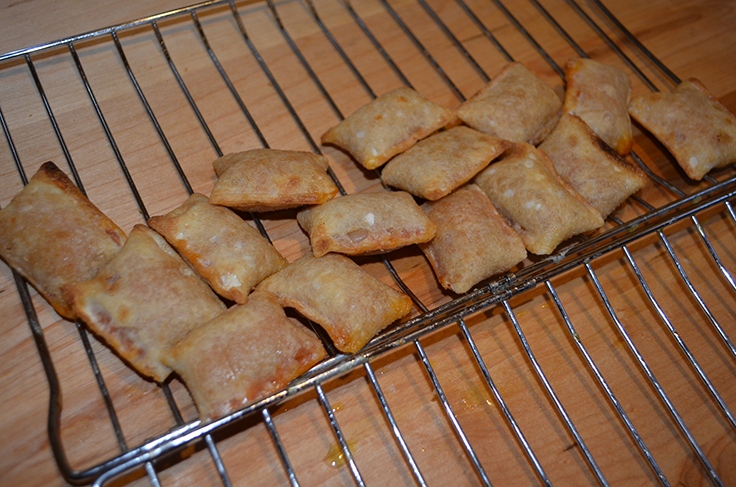 I have to say that I have been having fun with this new grill. I haven't tried to make any desserts in it yet but I am definitely going to give it a try. I love that this indoor grill is super easy to use. It has the Ronco's famous "Set it and Forget It," timer that allows your food to grill while you are doing other things. When the bell rings on your grill, your food is ready to come out.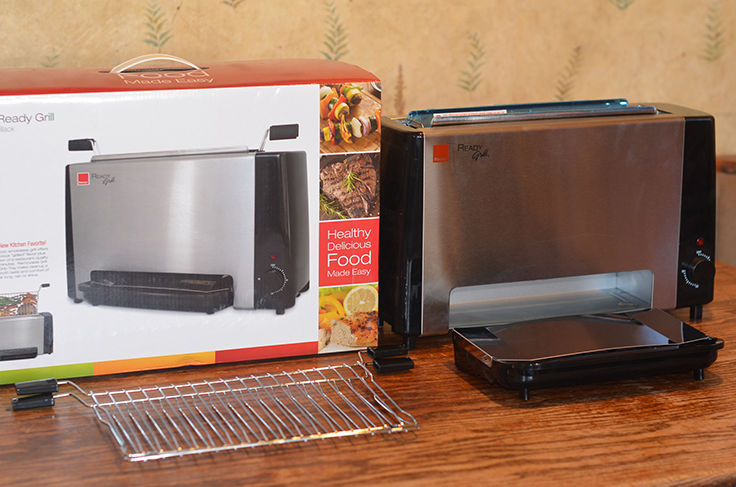 The Ronco Ready Grill is great for those looking for a healthy way to cook your food. It also has small but sleek design that is perfect for smaller kitchens, apartments and even those with RVs looking for easy ways to cook your meals. This grill comes with a removable basket, drip tray, heat shields and an instruction booklet that has a few recipes to get you started. I haven't tried the recipes yet, I just have been having fun experimenting with my own ideas and plan putting this grill to use often!