One thing my kids look forward to after school is snacks. That means I am always looking for creative ways to get them to eat snacks that are. I recently attended an event with my two youngest children that was sponsored by California Raisins.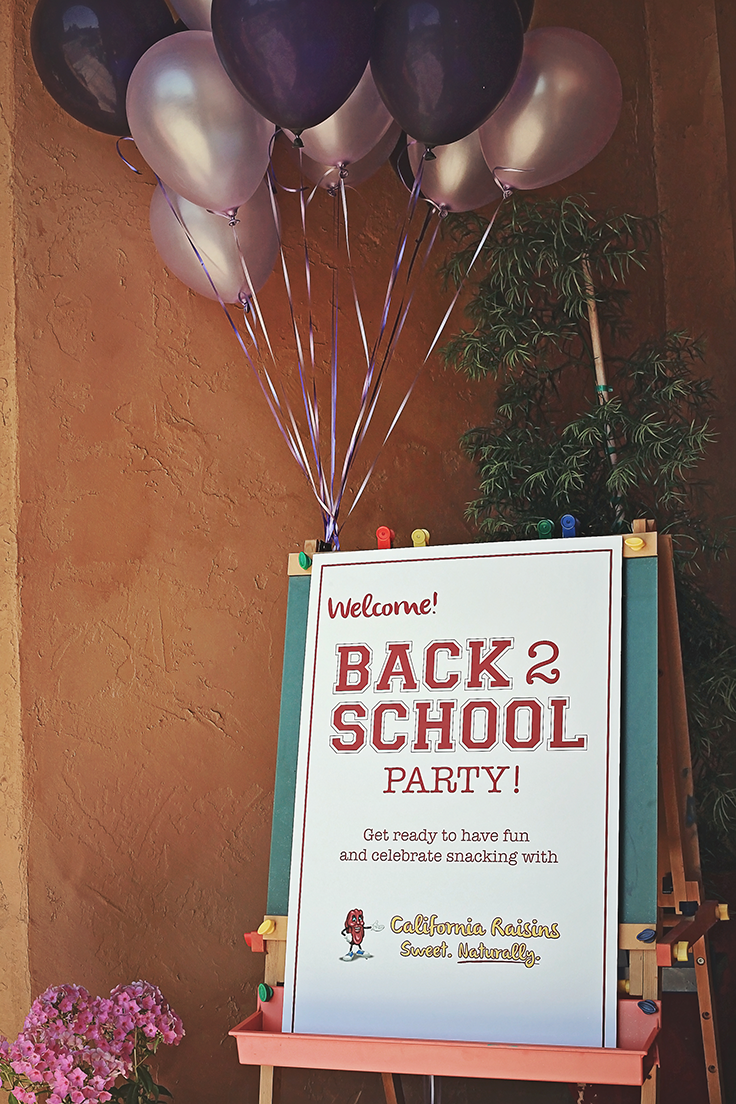 At this #SnackToSchool party there were different stations setup with lots of raisin fun. The first station was my favorite. This was the photo opp station with the one and only California Raisin! My daughter had lots of fun taking pictures with the props.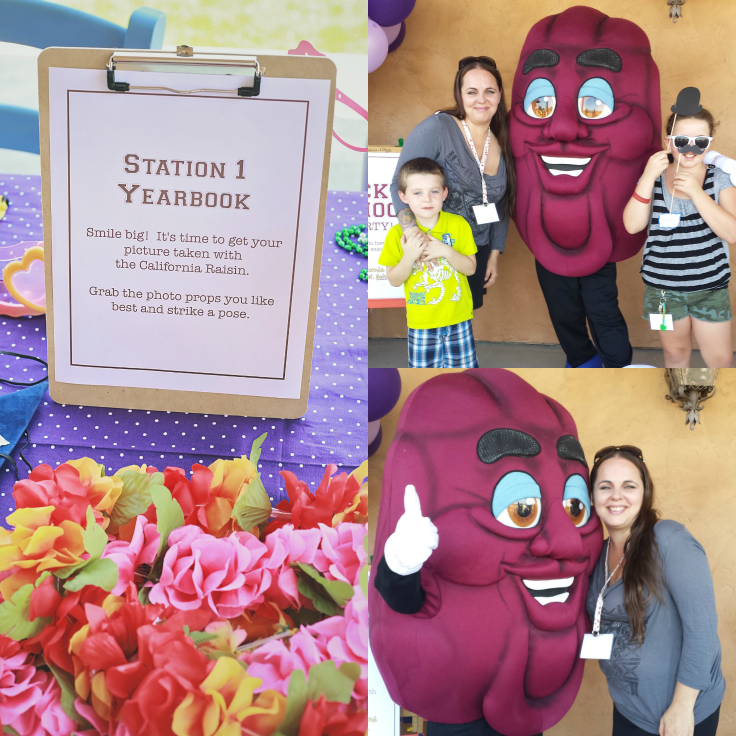 The next station was the art station where there were plenty of California Raisin coloring sheets to color on.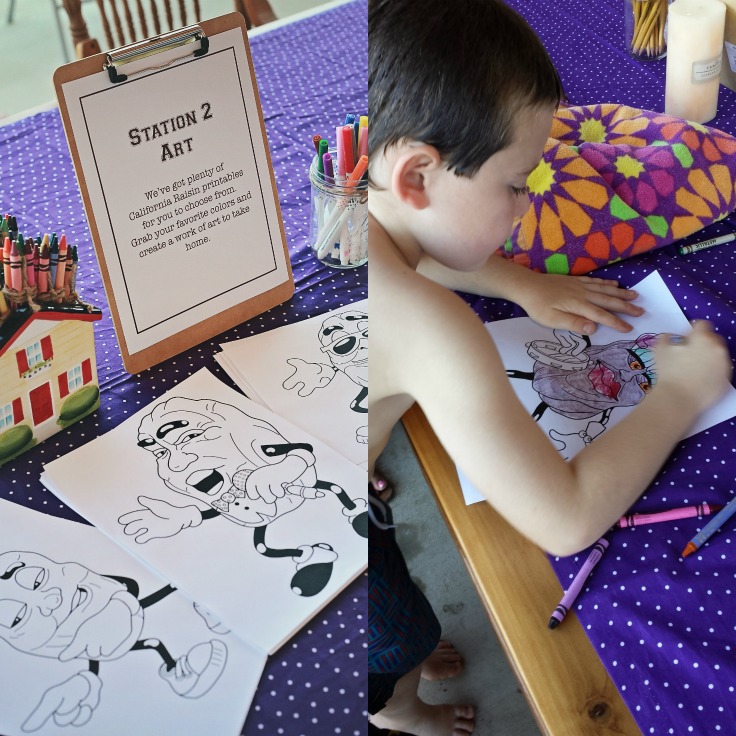 At the fourth station we got to test our knowledge on California Raisins.  Did you know that according to the USDA, raisins are the most economical dried fruit?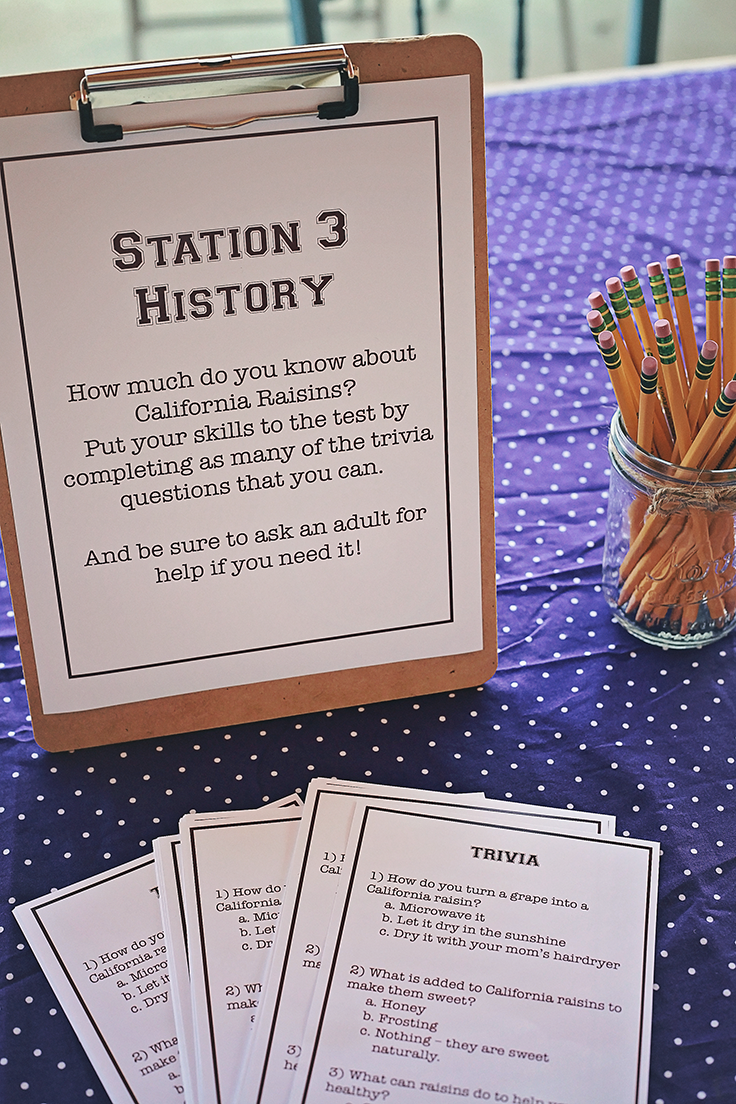 The fourth station was the Design station where the kids got to get creative and make their own lunchbox tags.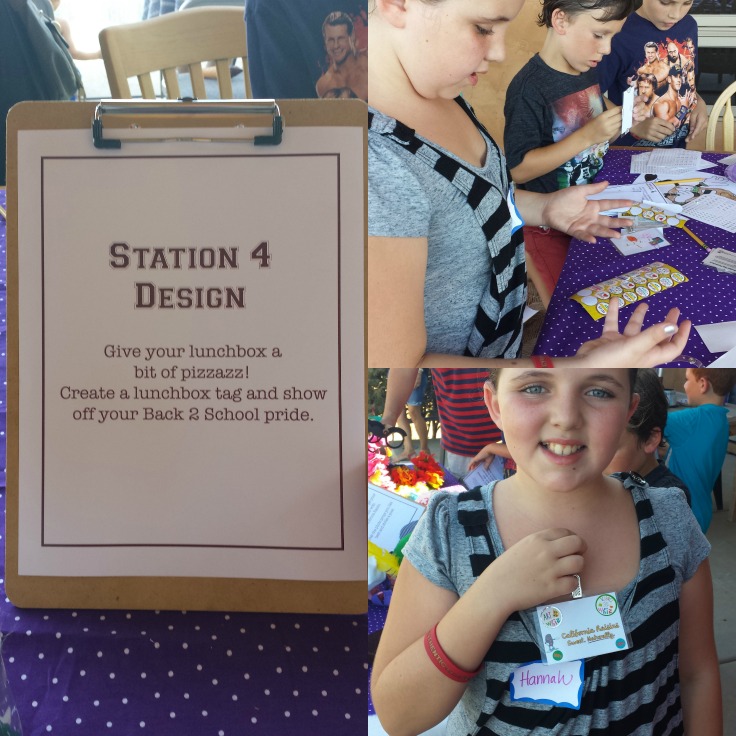 The last station involves apples and raisins! At Station 5 Hannah had fun making fun faces with chocolate and yogurt covered raisins and an apple slice. Hannah says that they taste great when you eat them together!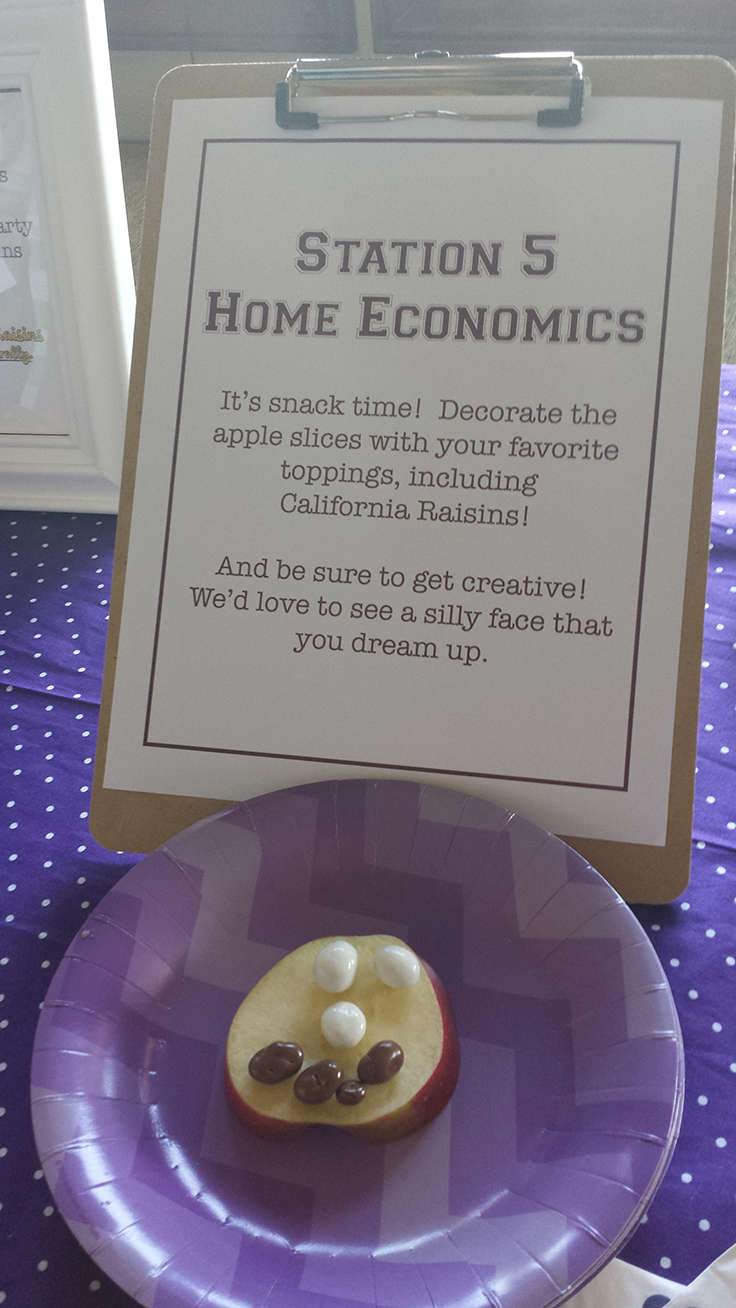 While the kids had a blast with all the different activities for them to do, the bloggers also had fun hanging out and a group photo was a must!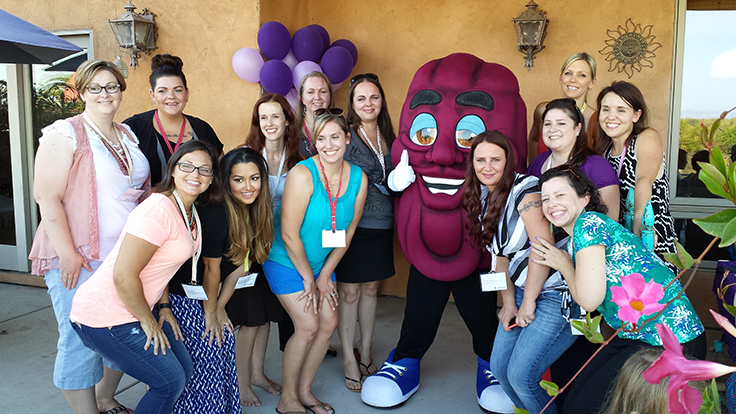 While everyone was enjoying the different stations with our children, we also had fun trying the different snacks that included California Raisins.
How about some Raisin Bread…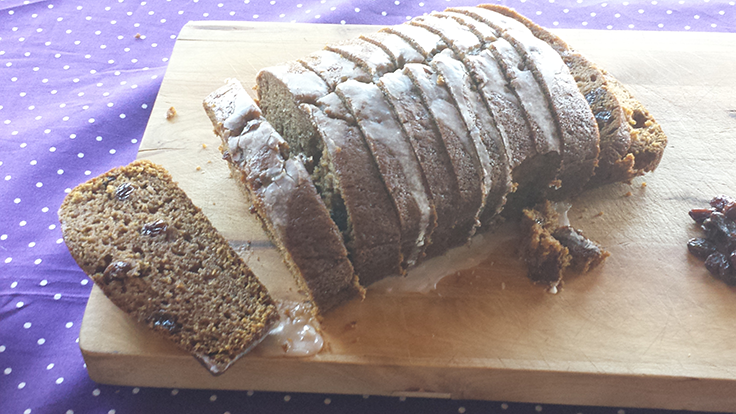 Or some salad with raisins…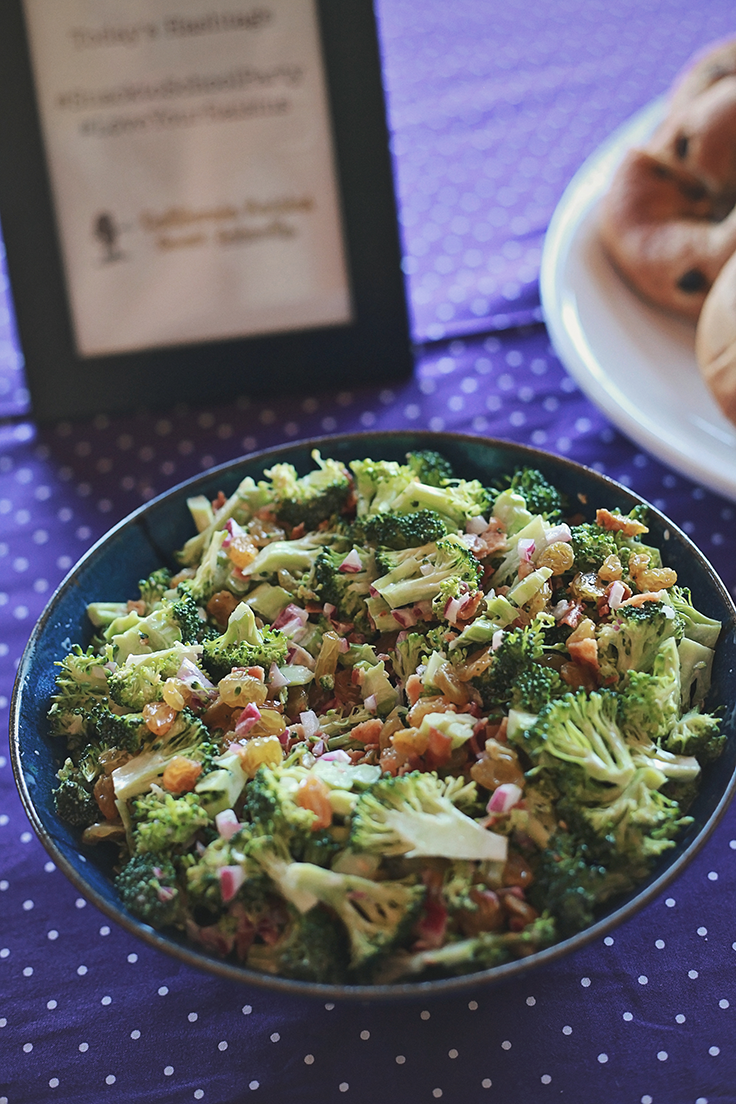 Before we left there the kids really enjoyed making their own trail mix. This was really a hit of the party and something I want to do at home to get the kids more excited about making their own snacks.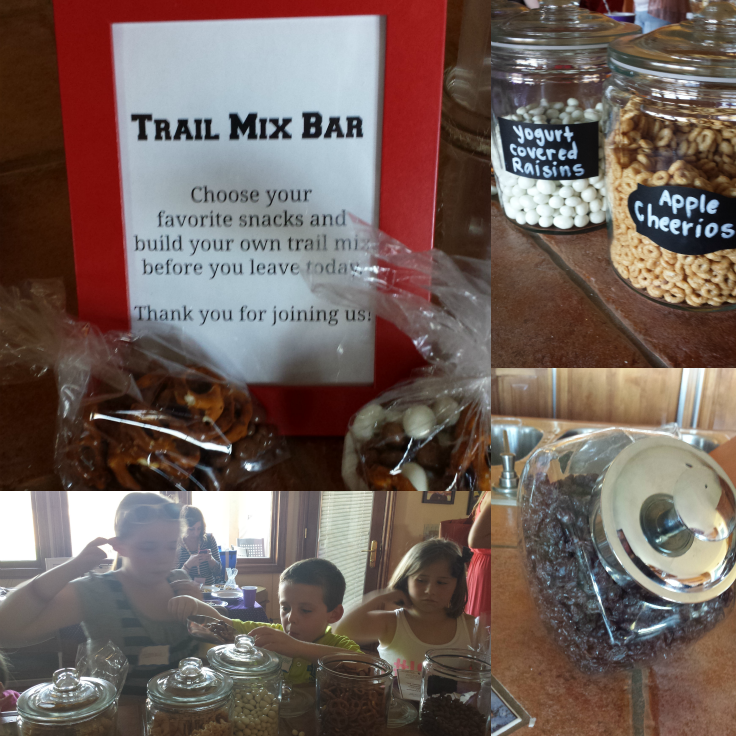 I have always been a fan of raisins. My ten year old daughter Hannah likes raisins too but I wasn't so sure about my son. My six year old son can tend to be a picky eater and I was so happy when we ate some chocolate covered raisins out of the trail mix that he created and told me he loved them.
What I love about California Raisins is that they contain zero fat, no cholesterol and no added sugar. Eating raisins can offer 9% of your daily fiber and potassium and 6% of your daily iron (per quarter cup serving).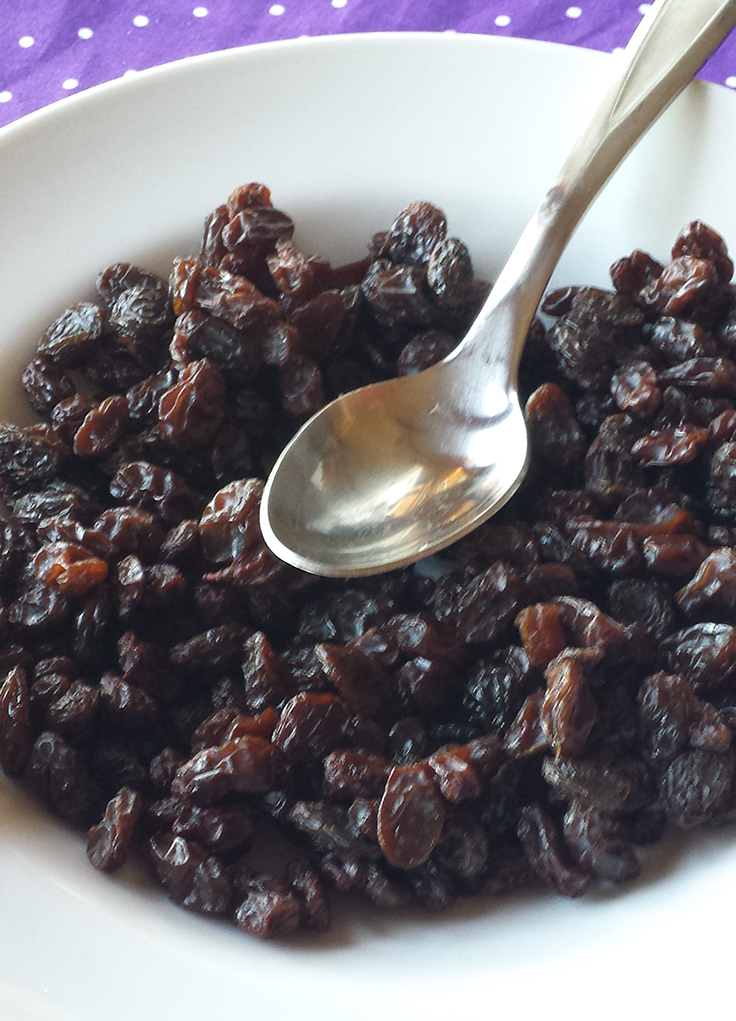 Once the party was over I really wanted to keep up the excitement with my kids about California Raisins so I created a fun snack I knew they would enjoy. This popular snack called "Ants On A Log" consists of celery sticks, peanut butter and raisins. Yummy!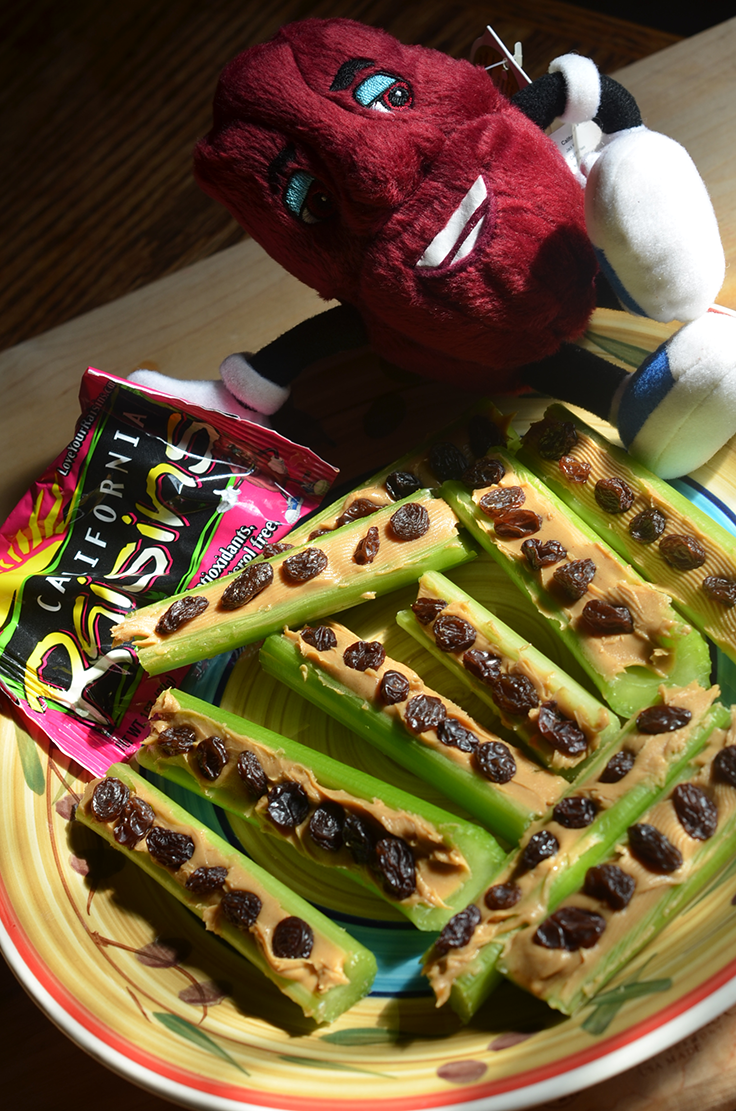 California Raisins are convenient, portable and a great choice for wholesome, healthy, on-the-go snacking. They are also high in antioxidants and contain sugars of fructose and glucose for sustained energy. Sounds like a perfect snack to me!
California Raisin Prize Pack Giveaway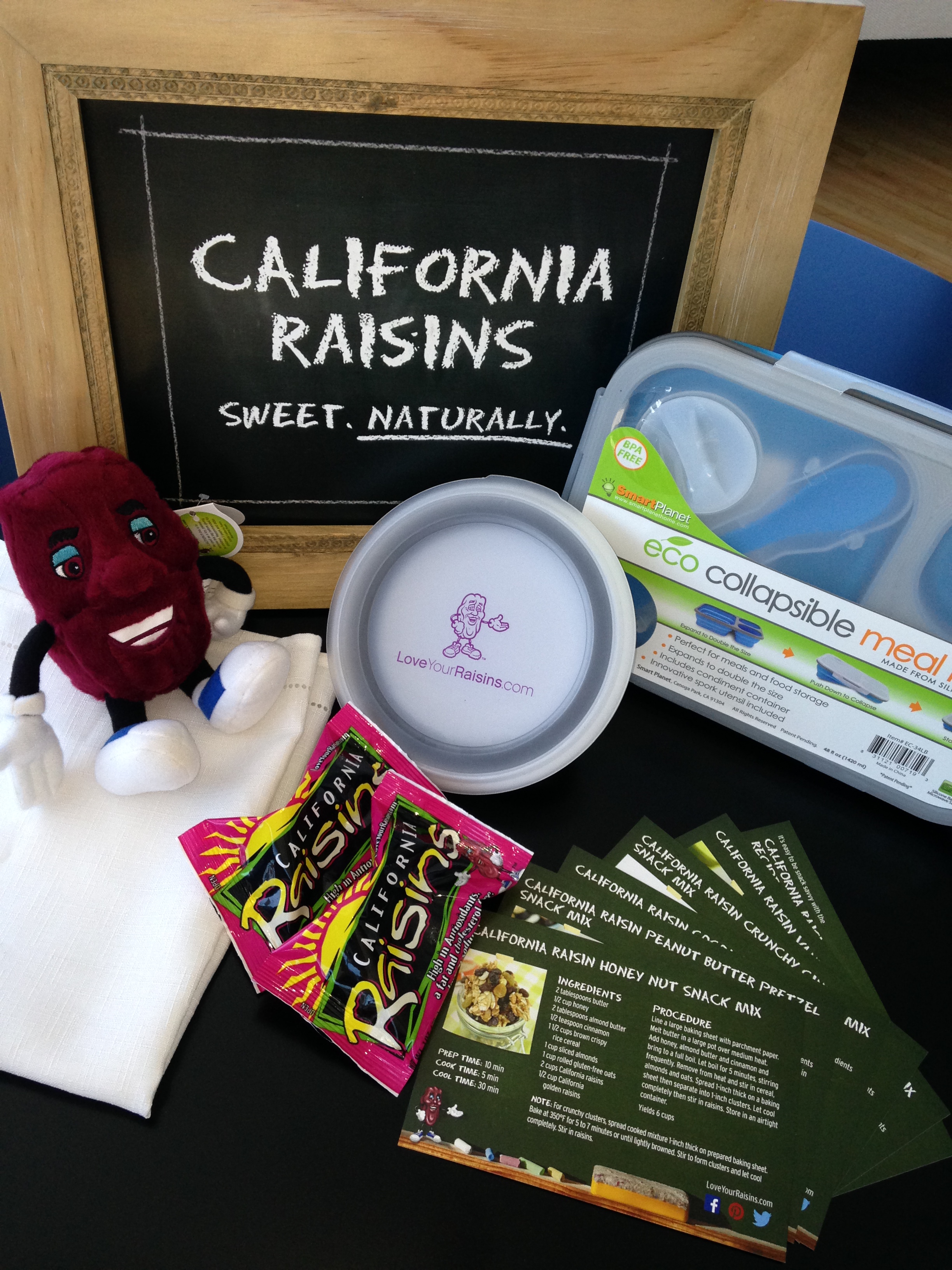 Are you a fan of raisins too? One of my lucky readers is going to win a fun raisin prize pack that includes a stuffed California Raisin Plushie, snack container and other raisin related items. For your chance to win, use the Rafflecopter below.
This is a sponsored post written by me on behalf California Raisins. Thanks to Amanda Rose Photography for some of the photos used in this post.