This is a partnered post with Mom Select for Samsung. All opinions are my own.
During Blogher '14  last month I was able to see some of the NEW products from Samsung. In the Samsung booth was their CHEF Collection that has been inspired by professional chefs. I was given a tour of the Samsung booth and learned some cool facts about these cool new appliances.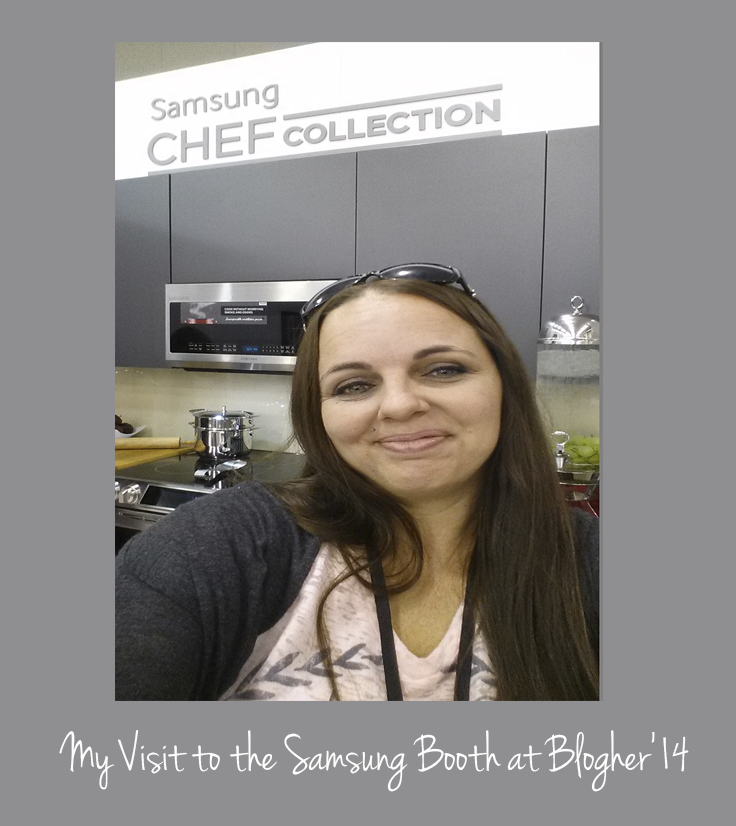 The Chef Collection is the next generation of kitchen appliances that have been designed to provide you with a whole new level of kitchen experience from preparation to sharing. Since I enjoy cooking and wish sometimes wish I had the skills of a chef, this collection is definitely on my wants list!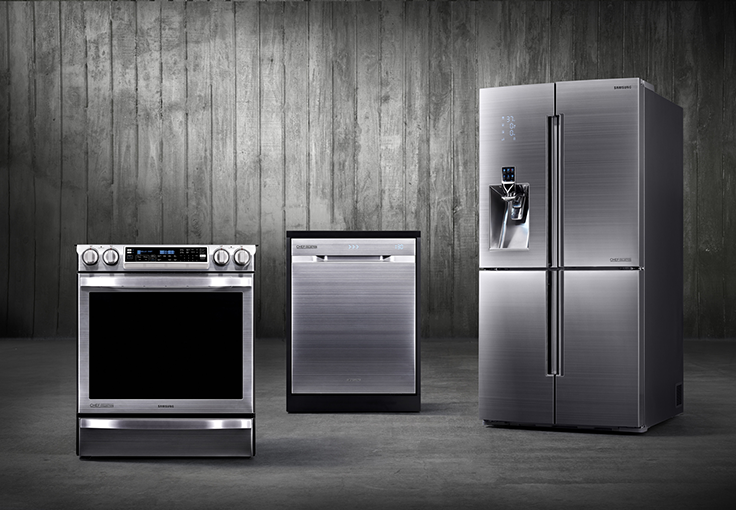 The fridge…
The Chef Collection Refrigerator is the LARGEST fridge in its class that can hold up to 34 bags of groceries. This bad boy is equipped with steel paneling that helps provide a consistent temperature throughout the refrigerator. It also has a triple cooling feature that includes two compressors and three evaporators that work to control the temperature and humidity which results in your food staying fresh longer!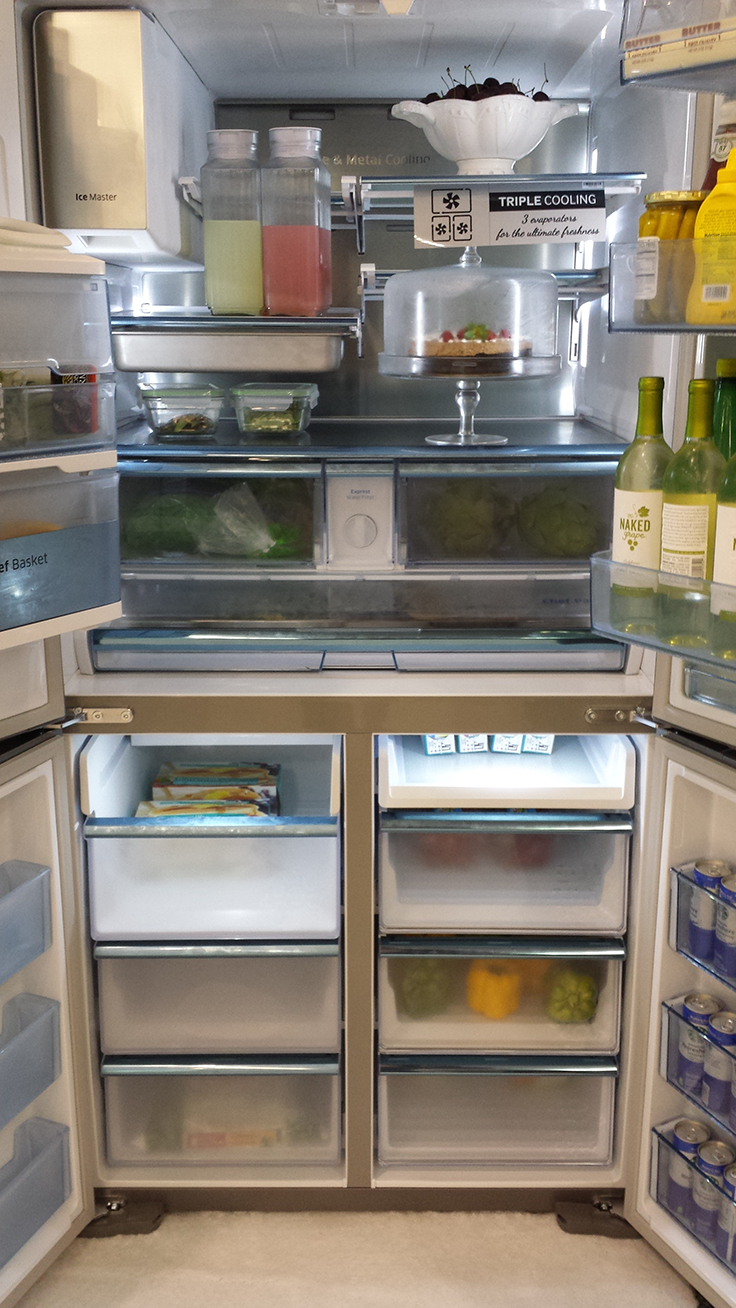 The oven…
The Chef Collection Slide-in Electric Range lets you cook two things at once. This oven has been designed with the Flex Duo technology that gives you control with upper and lower cooking zones that can be used independently or together.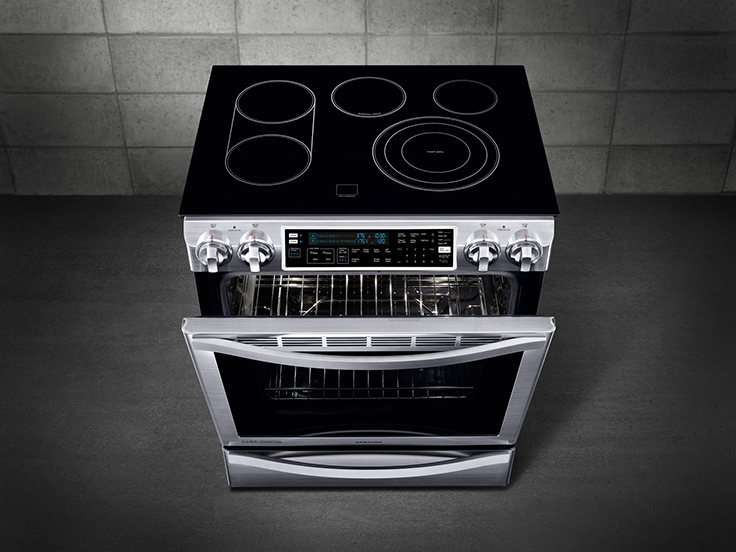 The dishwasher…
The Chef Collection Dishwasher has been designed with the WaterWall Technology that uses a powerful sweeping wall of water to leave dishes remarkably clean.  You will also find the Zone Booster wash setting that offers controllable intensive washing at the touch of a button. My favorite part of this dishwasher is the Third Rack with FlexTray, a bendable silverware tray that provides for easy loading and unloading.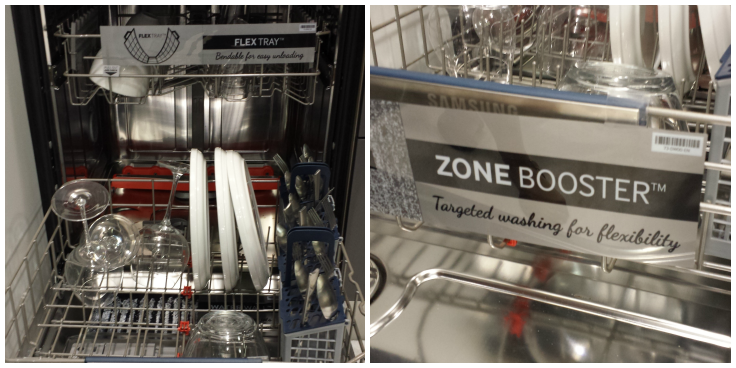 While at the booth I also seen the Samsung Chef Collection Over-the-range oven, one of their Food Showcase Refrigerators and some handy Samsung vacuum cleaners. I am really amazed at how technology has changed with just the simple things in life like the appliances we use in our home.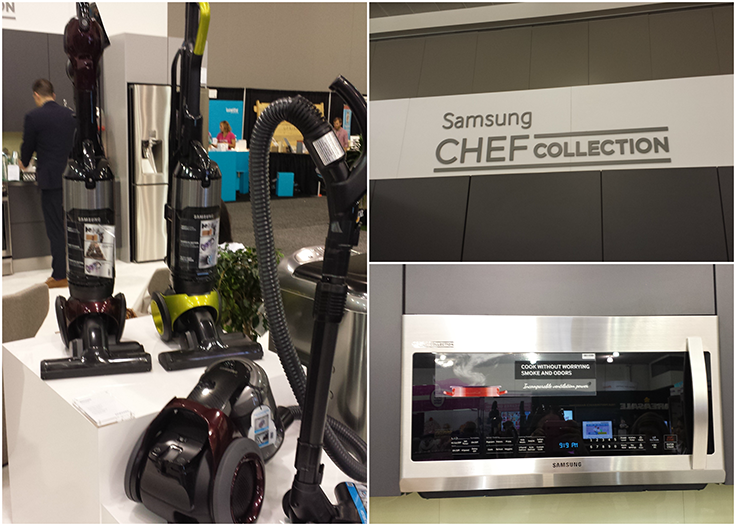 I know one thing, I really WANT the Chef Collection Refrigerator! I forgot to mention that you can dispense sparkling water from this fridge too! If you open the fridge door you will find a SodaStream 60L Carbonator that helps to ensure that you'll be drinking the purest and most refreshing sparkling water.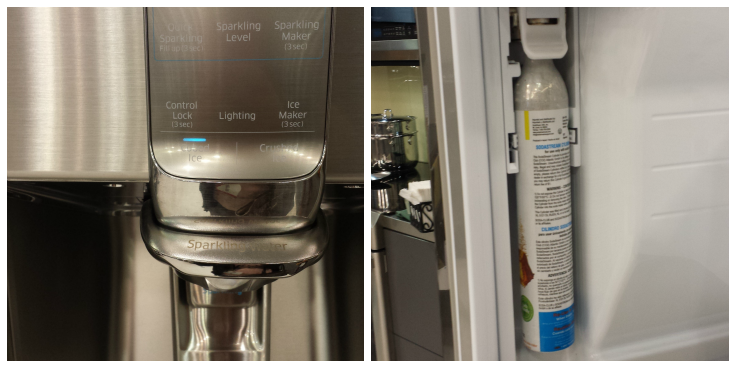 The Samsung booth also had a video booth where you could share what you would do if you had the Chef Collection. Here is what I had to say..
What would you do if you owned the Samsung Chef Collection?