I received a complimentary stay & meal  at Camp Richardson in exchange for this review. No monetary compensation was received and all thoughts and opinions state are my own.
A couple weeks ago I had the opportunity to take a little mini-vacation with my two oldest daughters to Camp Richardson in Lake Tahoe. I had heard about this location from a friend and was a little anxious about my visit. At Camp Richardson Resort they have not only have a historic hotel you can stay at, they also have CABINS. What even makes Camp Richardson even better is house the closest marina to Emerald Bay.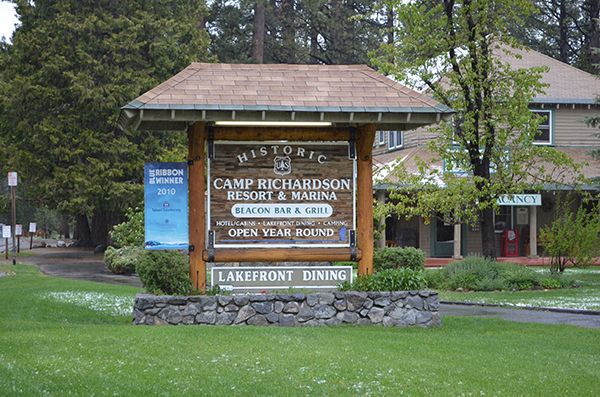 When I was a child I remember going on a little vacation with my dad and we stayed in a cabin. I have always wanted to do the same with my kids. When I heard that Camp Richardson offers furnished cabins that are right by the lake I knew this is the place I wanted to go. Not only would it be fun to stay in a cabin and get to explore nature with my daughters, I knew it would be a perfect opportunity to take some pictures of South Lake Tahoe and the waters of Emerald Bay.
Once we pulled up to our cabin I knew it was going a perfect little home away from home for the next couple days. Once we got out of the car we were excited to open the door, check out the inside of the cabin and then check out the awesome Lake Tahoe scenery.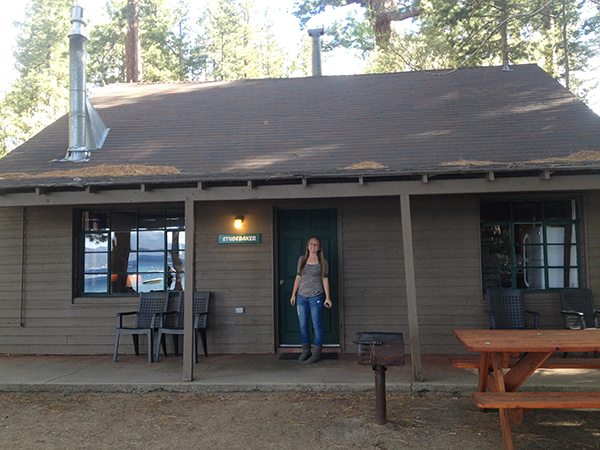 We stayed in the Studebaker Cabin which is Cabin #28 out of 42 cabins you can stay at Camp Richardson.  This is a 2 bedroom cabin that sleeps eight people that is available all year round.  The cabin has a kitchen/dining area, living room area, 2 bedrooms with 2 beds in each room and 1 bathroom.  Now if you don't need that much space they also have smaller and cheaper cabins to rent such as their  studio and 1 bedroom cabins.
Even though I haven't seen the other cabins (yet), I think the Studebaker might be one of the best cabins. Not because it is furnished nicely, because it is located the closest to the water. Take a peek at the Camp Richardson Resort map below where I have circled the cabin we stayed in.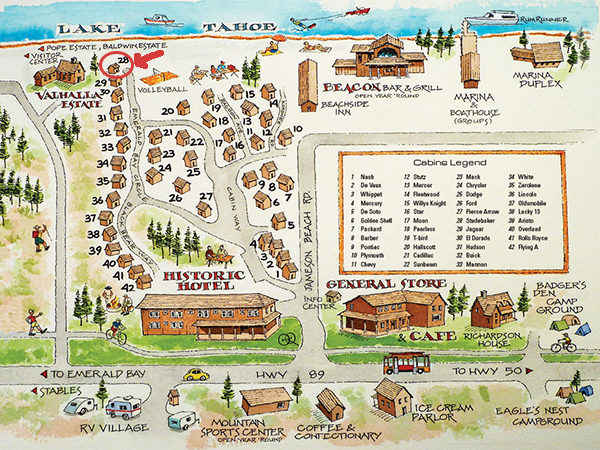 Before I show you the inside of the Studebaker cabin, I want to show you the views from the front door that I had to take before walking in.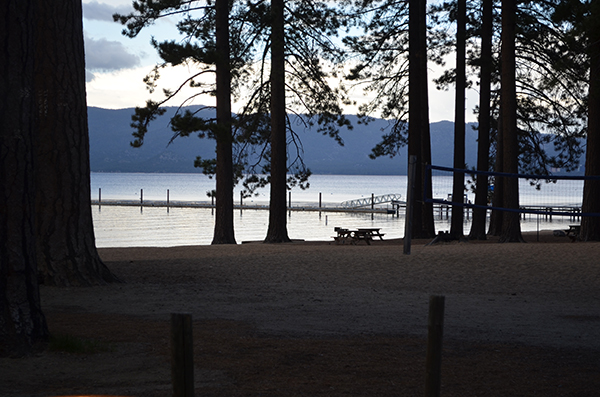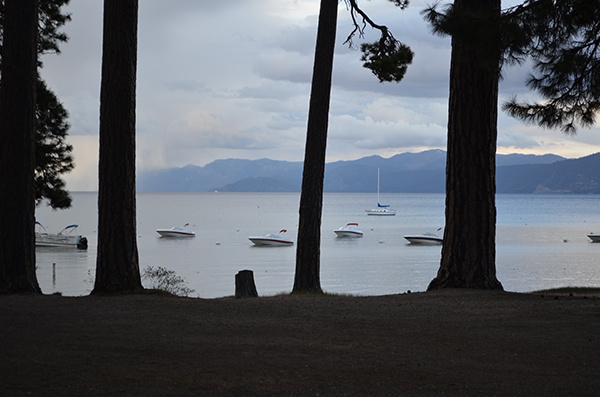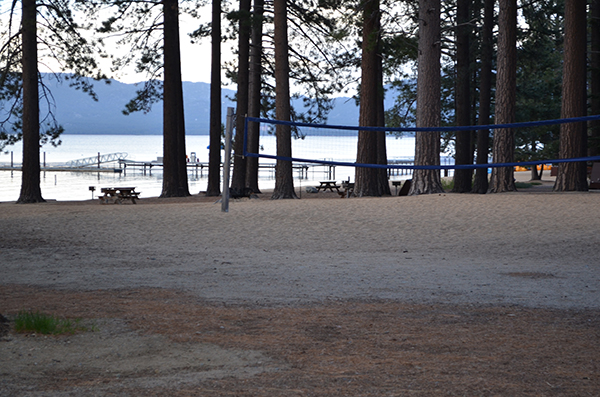 I spent a lot of time outside on the porch just admiring the view while I could. I sat there wishing that I could have this view everyday while I work on my blog posts.
Now its time to see the inside of my neat little cabin I got to stay in. I think we might have been a little spoiled because I didn't want to leave. It was fun being able to get away from the city and spend time with my girls.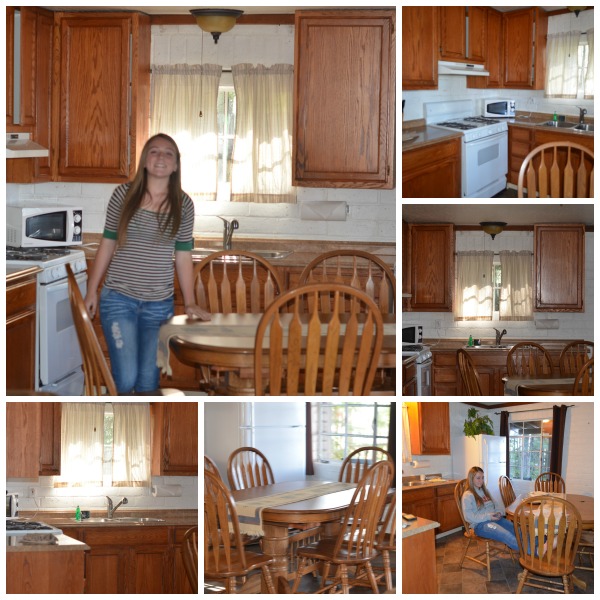 This cabin comes complete with a kitchen and dining area. It has a refrigerator, sink, stove, oven, plates, glasses and silverware and even pots and pans to cook your own food. We brought food and it was fun being able to cook in a different kitchen. On our last night the oven came in perfect for pizza night!
Next is the living room area which is cute and cozy. You will find plenty of places to sit including a hide a bed in the large sofa. You will also find a fireplace that kept us very warm. The only thing you won't find in these cabins are TV's.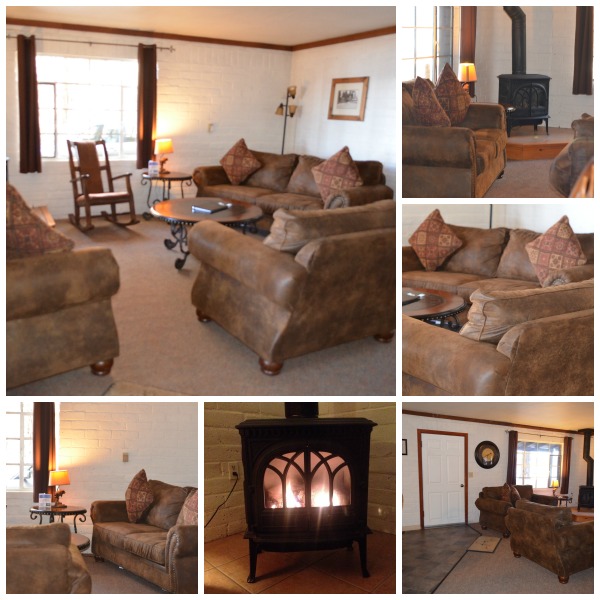 If you have a large family like me, this cabin might be perfect. It has 2 bedrooms that include 1 Double Bed & 1 Twin Bed in one bedroom and 2 Double Beds in the other.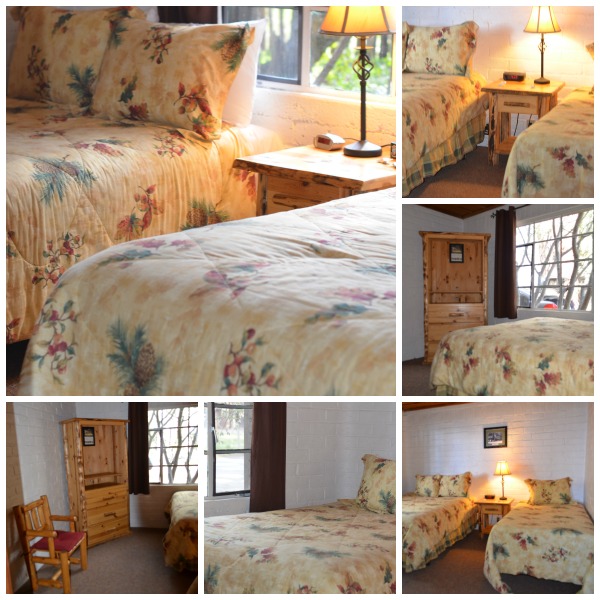 After we got to the cabin and unloaded all our stuff I had to go outside to not only breathe the fresh air but take a peek at what was around. I love the outdoors, I love exploring nature and I LOVE taking pictures. Here are just a few of some of the shots I got around the cabin.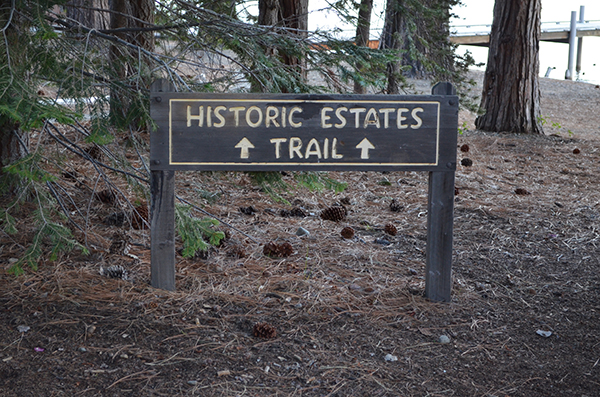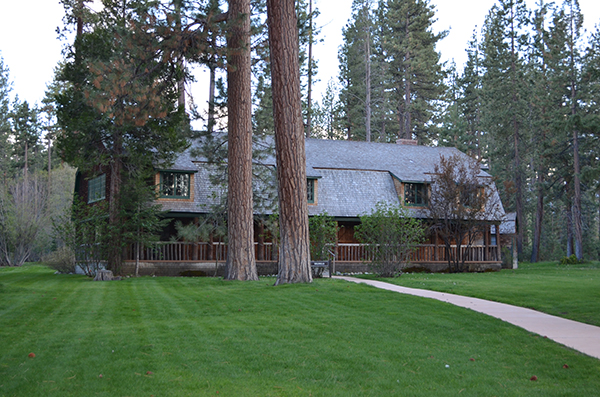 Some of my favorite pictures I took were of the docks located at Camp Richardson. This one was right near my cabin and a great spot for photos during any part of the day.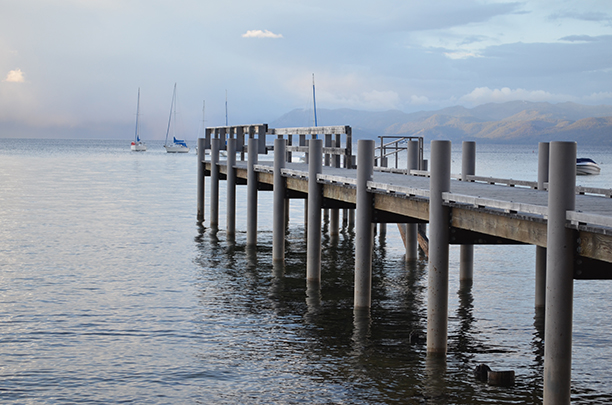 After walking around the Camp Richardson Resort and taking lots of photos we settled in for the night and my daughter Hailey cooked us dinner. Although the resort doesn't have TV's in the cabin, I did bring my laptop and some DVDs so we could watch movies together in the living room by the nice warm fireplace.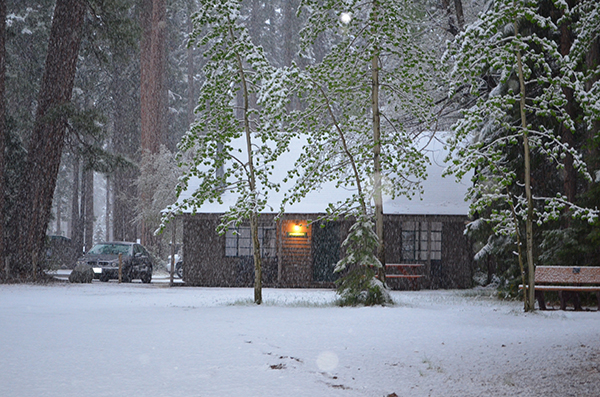 When we woke up the next morning it was snowing! When you don't live where it snows it can be really exciting to see it snow. While we had plans to ride bikes and do some hiking on the trails, we spent most of morning and early afternoon playing in the snow and taking pictures to brag to our friends and family until the rain came later to wash it away.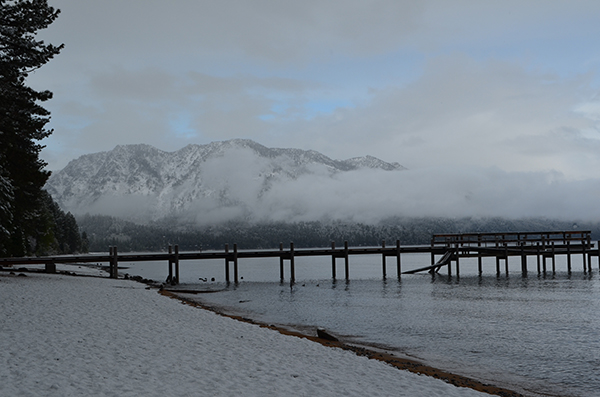 Even though I had my hopes up on riding some bikes in South Lake Tahoe, I really enjoyed seeing the snow. My daughters have only seen snow a handful of times so it was a treat to see South Lake Tahoe in white. I also enjoyed taking pictures of these beautiful Canadian geese playing in the snow.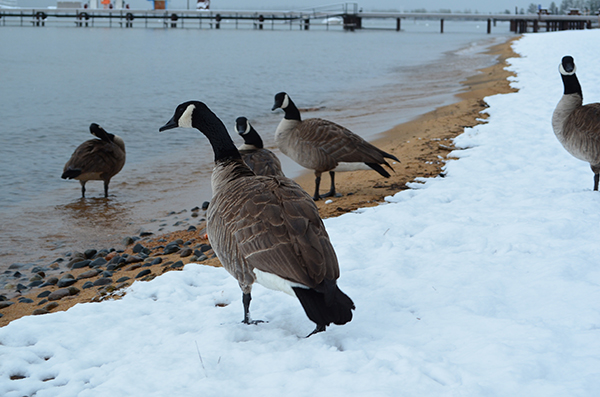 Since the day consisted of snow and rain, I thought it would be the perfect opportunity to eat lunch at The Beacon Bar & Grill that is located at Camp Richardson. Cooking in the cabin was fun but it was also a treat to relax and eat lunch together.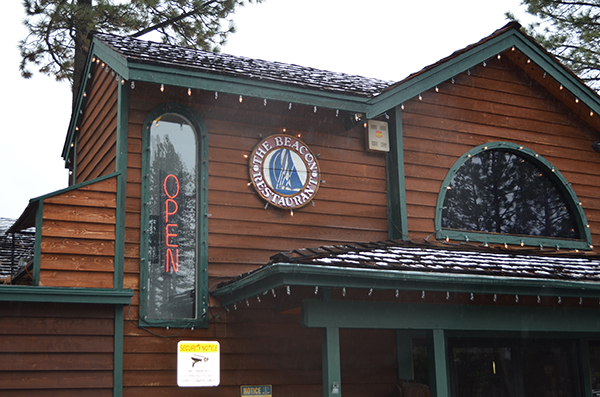 I was in the mood for tacos so I went with the Rib-Eye Tacos. My daughters chose the Santa Maria Tri-Tip Sandwich and the Chipotle Chicken Sandwich. I loved my meal and so did my daughters. We got more than enough food and was able to take back a little for a snack when we got back to our cabin. Next time I am going to try their popular Rum Runner drink.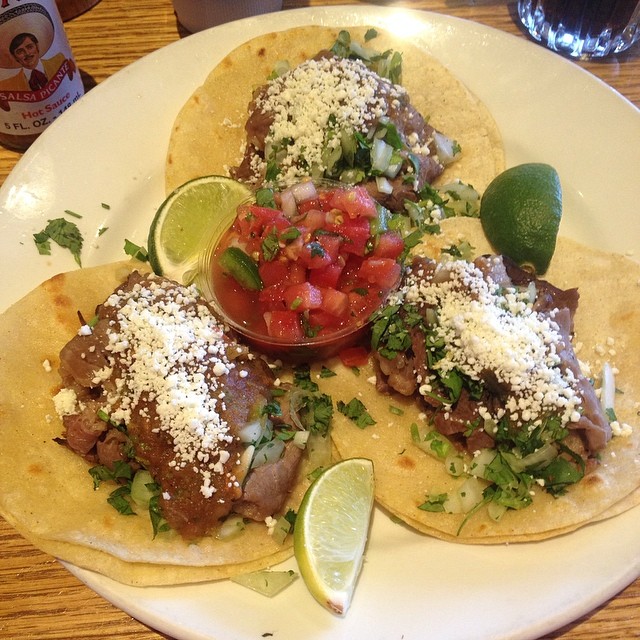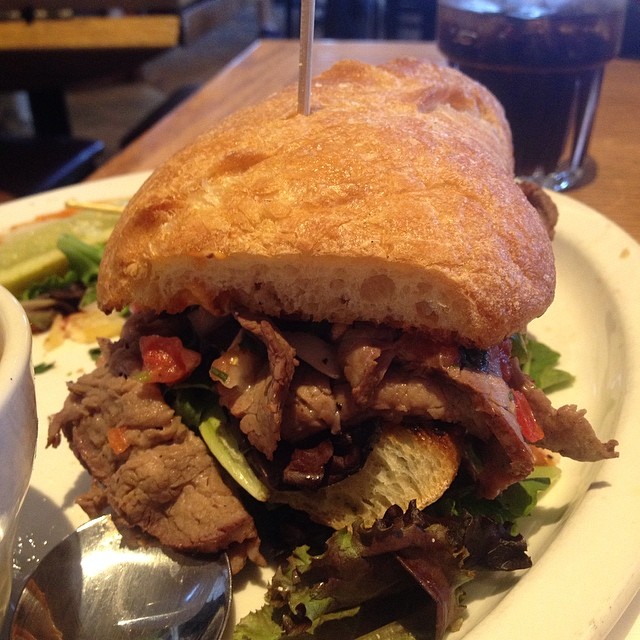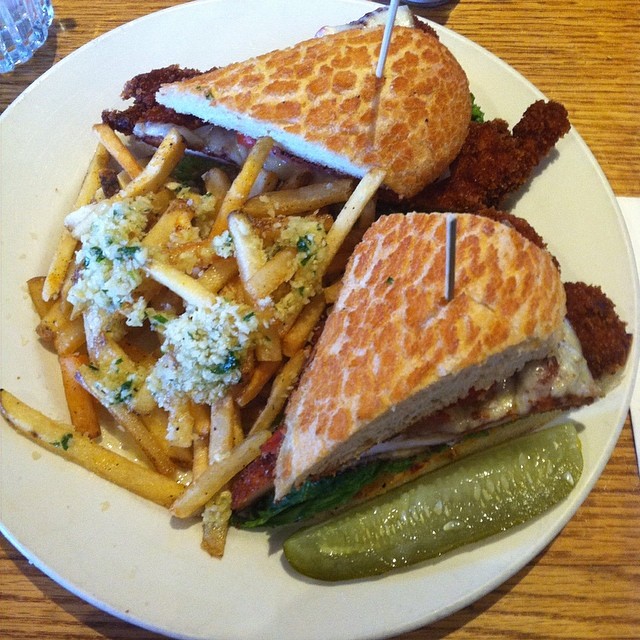 Not only does this restaurant have some delicious food it also has a beautiful view of Emerald Bay that you can enjoy while eating.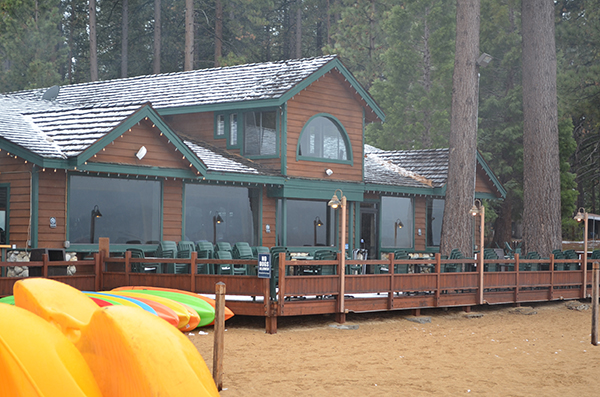 What I love about Camp Richardson is that you can visit this place all year around. During the winter you can enjoy activities that involved snow. During the summer months you can enjoy the activities available from the Mountain Sports Center including bike rentals and hiking. You can also have fun boating, take advantage of the Lake Tahoe Waterski Ski, tour the Emerald Bay on their Rum Rummer Cruise or maybe try Parasailing for the first time!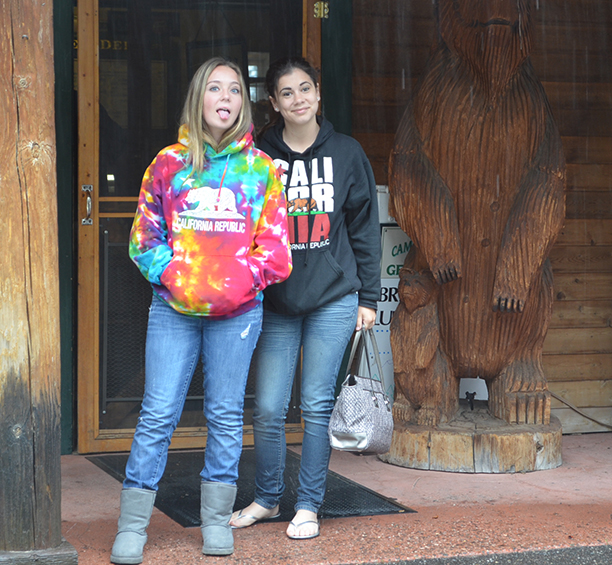 While you are staying at Camp Richardson you have some additional amenities as well. In walking distance you will find an ice cream parlor, a place to buy some coffee & confectionery as well as find souvenirs at The General Store. If you are lazy and don't want to cook, The General Store also serves breakfast and lunch daily. You can also access the FREE Wi-Fi from this location for those that need to check their email.
This time to Camp Richardson was a girls trip. Next time I plan on taking the whole family for a few days of fun.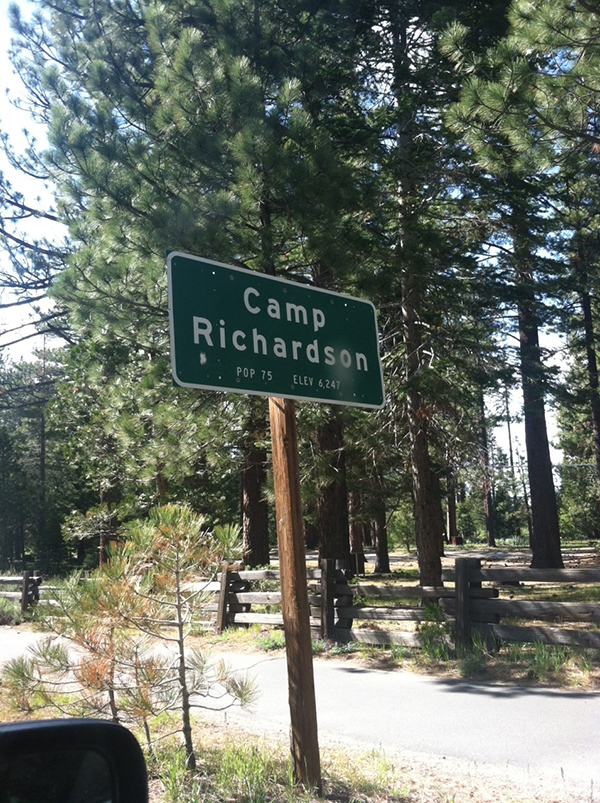 To find out more about Camp Richardson, visit: www.CampRichardson.com.