For the last couple years I have been entertained during the Christmas holiday with photos that my friends publish of silly elfs hiding in their houses. This year I couldn't stand it, I had my daughter Hannah write a letter to Santa and ask him to send an Elf to our house too. This is my favorite time of the year so why not add a little fun…
In just a few days after Hannah wrote Santa her request for an elf letter, Erich the elf arrived!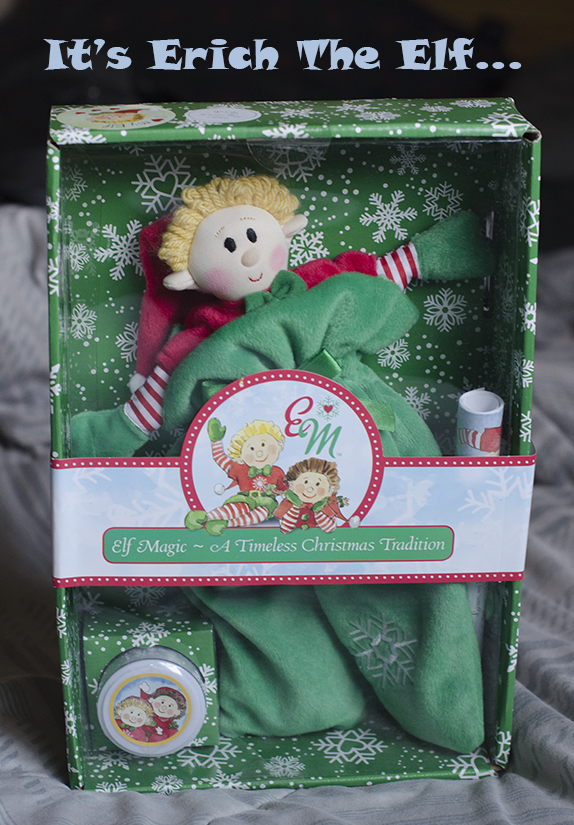 When the kids first found Erich, they didn't find him in the box. He was actually hiding up on the mantel of our fireplace waiting for them Thankgiving morning.
Here is a little information about Erich the Elf and the Elf Magic Tradition.
Elf Magic is the timeless Christmas-Elf tradition that has created special memories for countless children and families around the world for decades. When considering Christmas traditions that bring the season to life, it's natural to conjure up stories of Santa… Well, the Elf Magic Elves have something different in mind! Through the years, Elf Magic Elves and families have created lasting memories of the Elfcapade® adventures together. Children young and old look forward to the annual visits from the adventurous Elves, but it is the bond of friendship that is created with the Elves that the family will remember and treasure forever.

Santa allows his Elves to visit so they can encourage an upbeat Christmas, animated through nightly adventures and daily play. Santa wants the Elves to help children create memories, have "good old-fashioned" fun, and reinforce the true meaning of Christmas and family values.
Our little Elf Erich has been having fun hiding each night. In the morning my two youngest have been so excited to find him. Sometimes Erich even has a little surprise for them. Erich came with a little pouch and has given them crayons and some healthy snacks.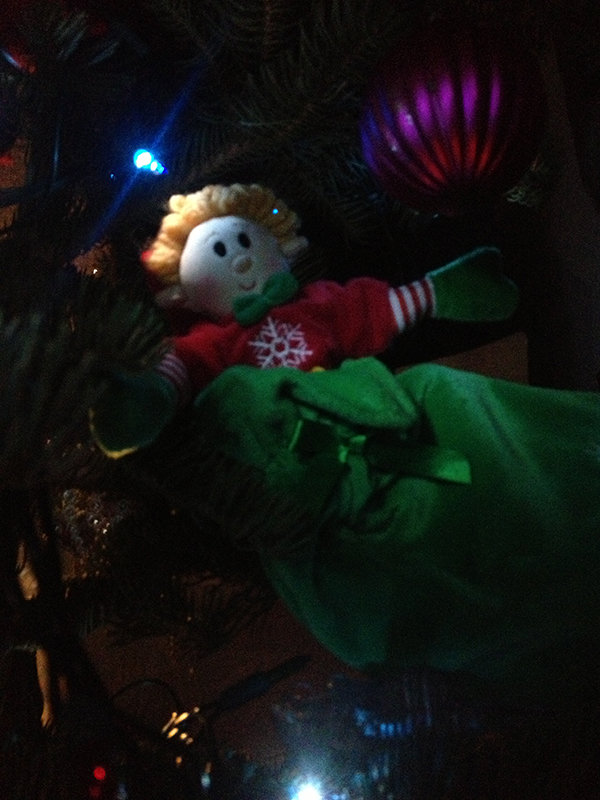 Erich right now is hiding in our Christmas tree and the kids have no idea where he is at. Erich is taking a little break. 

To find out how you can get an Elf to arrive at your house visit: www.elf-magic.com