I have a very active 4 year old son that LOVES to play all day. While mom is at home working during the day, if he isn't watching one of his favorite shows on TV, you can usually find my son somewhere around the house playing with his toys. He has quite the collection.
This month he has been playing with some of the new VTech Switch & Go Dinos. My son received the Brok The Brachosaurus and this is now one of his favorite toys that he plays with as soon as he wakes up in the morning.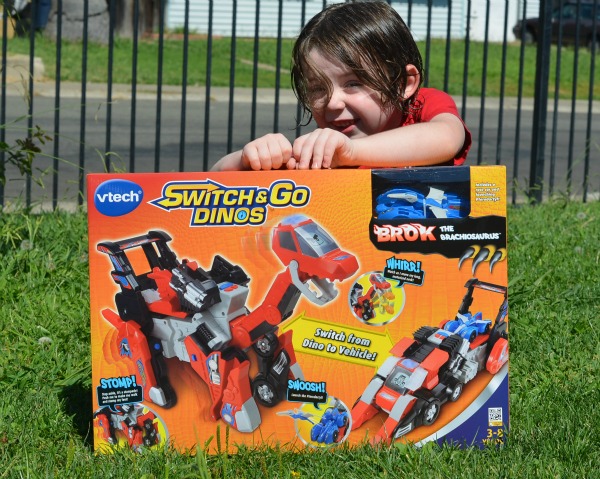 This dino is equipped with a long motorized neck and motorized feet. With a push of the button you can have Brok walking and stomping  his feet. This cool toy also comes with over 80 wild sounds and phrases to make playing with this toy even more fun.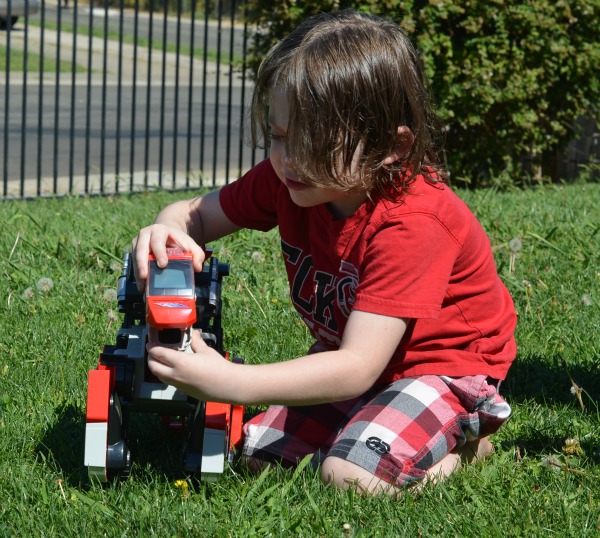 What is neat about the Brok The Brachosaurus is that it is two toys in one. With just 6-7 simple steps, you can turn the Dino into a vehicle that has a loading ramp, launching spoiler, a race car and a Pterodactyl that my son LOVES to launch. This is one of his favorite parts of the toy. He really enjoys making the Pterodactyl fly!
My son also received the VTech Switch & Go Dinos Attila The Ankylosaurus for review. This toy is also like Brok where it is two toys in one. You can have a cool dino toy or hefty construction vehicle in just a few easy steps.
Attila The Ankylosaurus has  a tow hook with a dump trailer to allow your little ones to haul their stuff or even other Switch & Go Dinos if they have them. You can even push the button for over 70 different sounds and phrases which always seems to excite my son no matter how many times he hears them.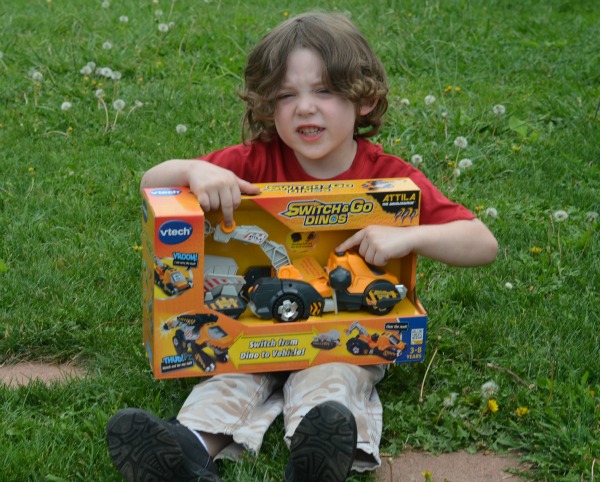 When Attila is in dino mode, you can use the wrecking ball on the end of it's tail to hit whatever gets in the way!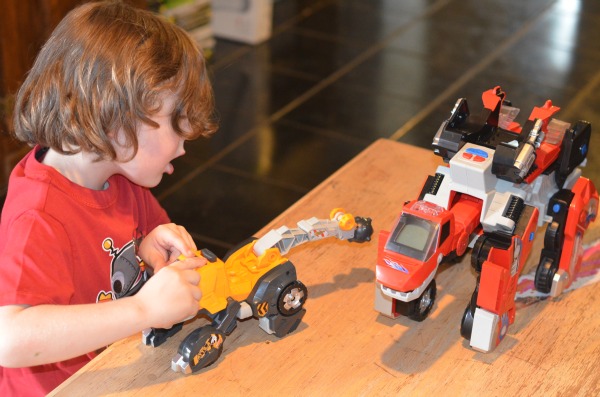 I probably should have gave my son Attila first before Brok because he didn't seem so excited when I gave him Attila as he did when he seen Brok. He has been playing with them both, but when we go to leave the house, he is asking to bring……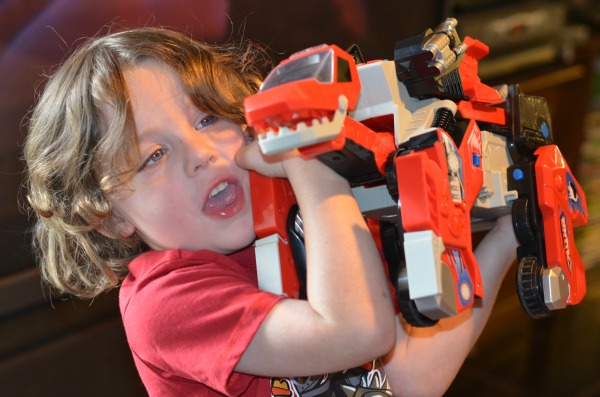 Want to win some toys? Right now VTech is currently hosting the Show & Tell with Switch & Go Video Contest on the VTech Facebook page. You can help your child WIN a LIFETIME supply of TOYS by uploading a 30 second video of their Dino creation.
You can have your child customize their current Dino or have them draw something on paper and share it on video. Sounds pretty easy to me! If you have a child that you think would be interested in lots of new toys, hurry and get out your camera because you only have until October 1, 2012 to enter.
For more information on these cool VTech Switch & Go Dinos, visit: http://www.vtechkids.com/dinos
"I participated in a campaign on behalf of Mom Central Consulting for VTech. I received VTech Switch & Go Dinos product samples to facilitate my review."