Waking up tired in the morning is not a way that I usually want to start my day since I work from home. During the weeks I wake up early and get my kids ready for school, off to school and then come back for a full day of work until they get home. Once they are home it is time to make dinner, make sure their homework is done, spend some quality family time and then make sure the kids are getting ready for bed for the next day of fun. Being a mom requires ENERGY and sometimes a lot of it!
Here are FIVE ways to boost your energy in the morning!
#1 Eat your breakfast! While you probably have heard this your whole life, this statement is true. You need to eat your breakfast. Those that eat breakfast every morning are less tired than though who skip breakfast. What you eat will also effect how you sleep. Try to eat foods for breakfast that are high in fiber like oatmeal, yogurt parfait, whole grain pancakes or maybe even a chia smoothie!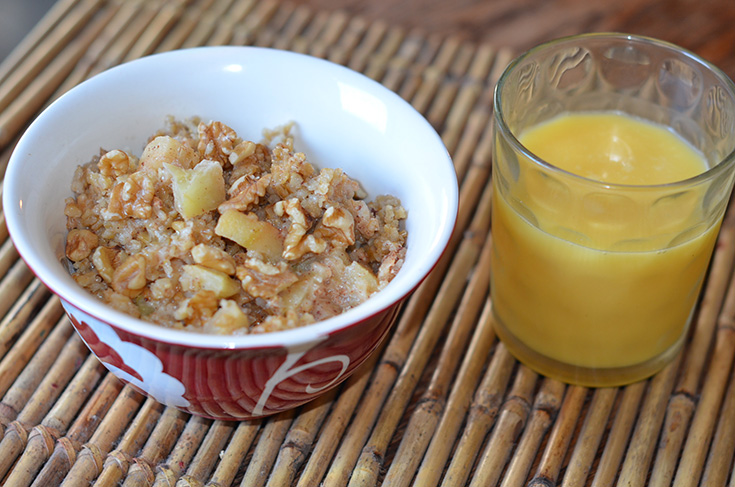 …