This post is Sponsored by "Wendy's®" and the opinions stated herein are 100% my own.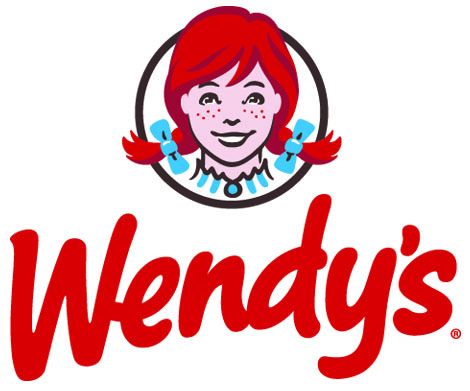 This week I tried one of the Wendy's Flatbread Chicken Sandwiches for the first time. They have the Asiago Ranch and the Smoky Honey Mustard. Since the Asiago Ranch Sandwich has bacon, I had to try that one and oh was it good. I had one for lunch and I was tempted to sneak to Wendy's and grab another for dinner. These sandwiches are back for only a limited time and guess what? They are only 370 calories! I am tempted to try the Smoky Honey Mustard now too!
Here is what my yummy Asiago Ranch sandwich looked like before I devoured it: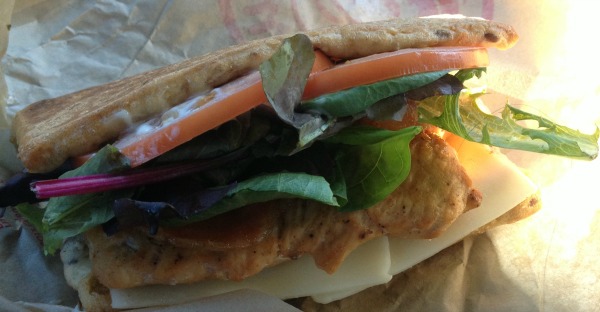 If you have a Wendy's near and you have a way to take a short video, you might just have the chance to WIN yourself an extra $6,000! Wendy's is currently hosting their #6SecondsFlat Sweepstakes where 4 LUCKY winners are going to receive $6K for their creative video.

Here is the guidelines:
To enter the "Wendy's® Flatbread Grilled Chicken 6SecondsFlat" Sweepstakes ("Sweepstakes"), submit your video which is to be between six (6) and fifteen (15) seconds in length and relates to your thoughts on the Flatbread Grilled Chicken sandwich either by (i) emailing your video to prizing@vml.com including your date of birth in the body of the email, or (ii) posting your video on Vine, Instagram or Twitter with the following hashtag, #6SecondsFlat. All entry information and videos shall be collectively referred to herein as the "Submissions" or each as a "Submission." All Submissions must comply with the Guidelines and Restrictions defined below and must be submitted between 12:00 AM ET on August 26, 2013 and 11:59 PM ET on September 29, 2013. All entrants must have a valid email address. For the avoidance of doubt, no purchase of a Flatbread Grilled Chicken sandwich or any other product of the Sponsor is necessary to enter the Sweepstakes.
Right now they are on week 3 so you still have time to enter. You have until September 29 to get creative. No purchase is necessary but I think having one of these yummy sandwiches in your video will probably increase your chances of winning. I am not eligible to win, but I created a Video on video on Vine to give you a little inspiration…
To find out more about this sweepstakes, visit: www.6secondsflatbread.com