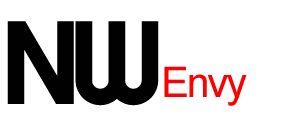 One of my favorite actors would have to be Vin Diesel. Not only is he a great actor, he is pretty darn HOT too! I LOVE the Fast and Furious movies and looking forward to having a copy of the latest movie once it hits Blu-ray. Did you know that his Vin Diesels's net worth this year is $275 million? He was also recently on the cover of People with Money as the highest paid actor of 2013.
I found out this information from the NW Envy website. In addition to finding out this actors net worth, this website also gives you a little history about the celebrity too! Here are some of the other celebrities that you can find on the site:
Carrie Underwood
Kate Gosselin
Khloe Kardashian
P Diddy
Will Ferrell
and more!
Right now the NW Envy website is hosting a $50 Amazon Gift Card Giveaway. I don't know about you, but I LOVE shopping on Amazon and spend probably too much money on the site. Right now through October 1,2013 you can enter for your chance at the $50 Amazon Gift Card by visiting: http://www.networthenvy.com/win-free-50-amazon-com-gift-card.
What famous celebrity would you be interested in finding more about?