The last few weeks I have been having a little fun with my camera. I have a Nikon D5100 and for the last 2 years, I have only take pictures in "Auto" mode. I bought a big book on how to use my camera but never got brave to try to figure out how to use it in "manual" mode.
Last week we had our first print assignment due. It was an depth to field shot. At first I panicked but after a few hours of reading my book, looking online at tutorials, I think I have grasp the concept of aperture, f-stops, ISO settings, etc. For this assignment we could take a picture of anything we wanted, but it the main subject had to be in focus while the background soft and out of focus.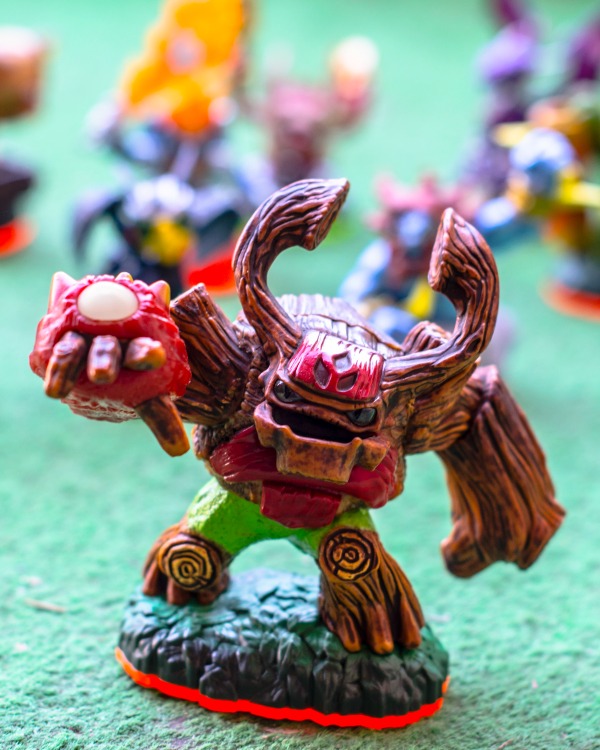 My son had the idea to use his Skylanders, so I went with it! I took this picture on my front porch. Those who drove by and seen me laying on the ground to get this shot probably thought I was a little crazy.
This Skylanders picture looks pretty cool on 8×10 glossy paper too! Once I get the 8×10 print back from my teacher, I will be hanging it on my son's bedroom wall.