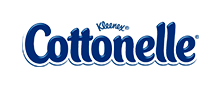 The only time I have ever seen a bidet is on movies. When I think of using a bidet I cringe a little. I like to have a clean bum, but the thought of using a sink made just for cleaning your bottom area is not appealing to me whatsoever. For those that have no idea what a bidet is, its is a low-mounted plumbing fixture or sink that resembles a toilet that you straddle to wash your private parts after using the toilet.
Have you ever went to the bathroom in the dark, sat down to find out that maybe your husband didn't put down the seat. If you have experienced this, you probably were pretty upset. When I think of bidet, I think of bad experiences with water on the bum that I didn't want to feel. For me, I prefer to use the Cottonelle Care Routine…..
With this enhanced clean routine, you use the Cottonelle Ultra Comfort Care Toilet Paper along with the Fresh Care Flushable Wipes. This routine was designed to leave your BUM feeling CLEAN & FRESH!

Watch this FUNNY video where Cherry goes around an airport asking people how they wipe their bums…
#LetsTalkBums more by continuing this conversation at: https://www.facebook.com/cottonelle