Last month I discovered that not only does Tillamook have some delicious cheese that I have been buying for years, they also have ice cream. I got to try the ice cream last month for the first time at the Tillamook Loaf Love Tour in Sacramento. Then my family got to try it this month and quite a few different yummy flavors.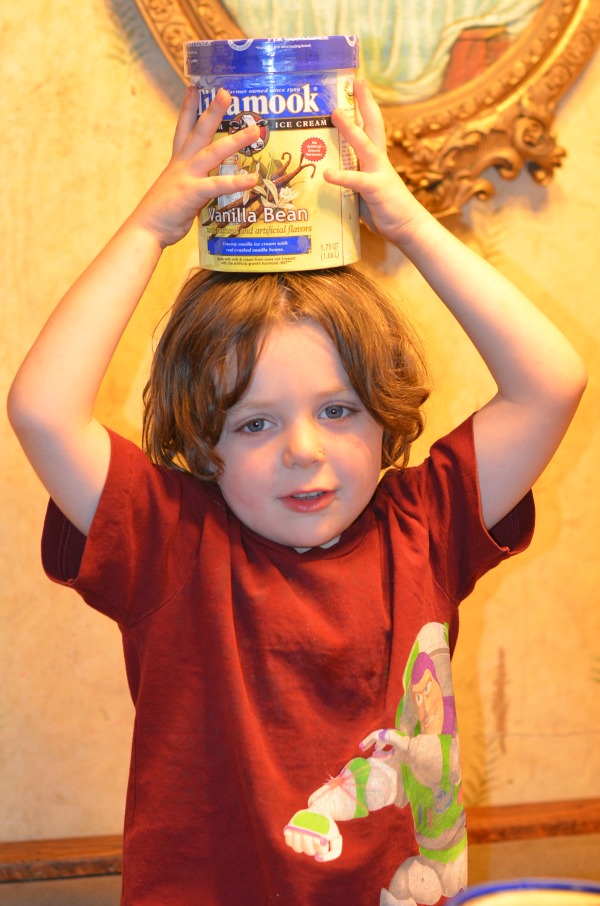 This month when I received some containers of Tillamook Ice Cream for a BBQ I was hosting at my house and I think my son was the most excited the most. He knows that mom loves to take pictures of almost everything we receive, so he was anxious for a little ice cream photo shoot!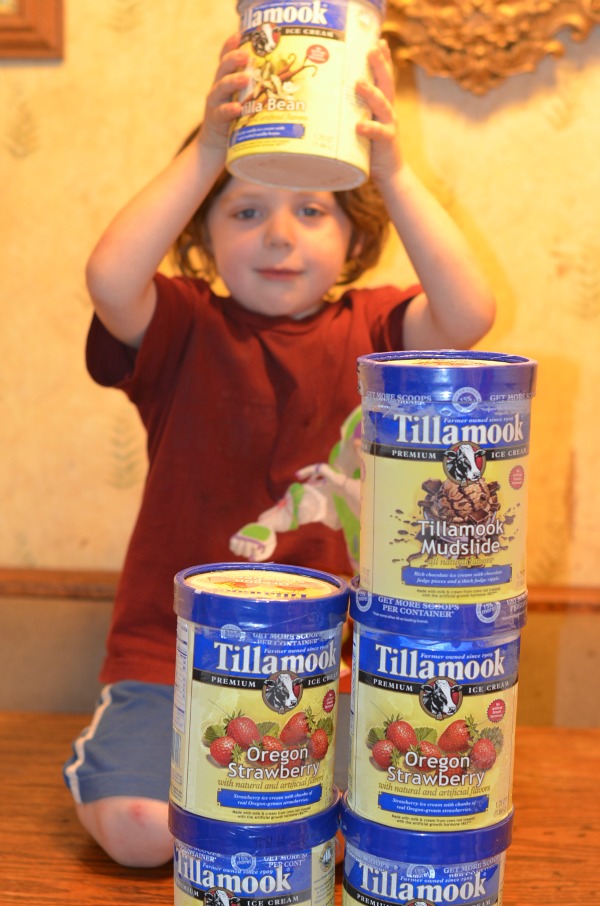 I am not sure if my son was more excited that we received the ice cream to eat or that it would be really fun to use the containers to stack them as high as he could. Unfortunately he couldn't play too long with this ice cream because it had to be put in the freezer to keep frozen.
So after we enjoyed our dinner with some burgers and chicken, it was time to get out the YUMMY Tillamook Ice Cream. We received 5 different flavors of Tillamook Ice Cream, but they actually currently have 30 different flavors that they make. Some of the flavors are available at the Tillamook Factory only that I wish I could someday visit.
We got to try the Vanilla Bean, Oregon Strawberry, Tillamook Mudslide, Marionberry Pie and Udderly Chocolate ice cream flavors.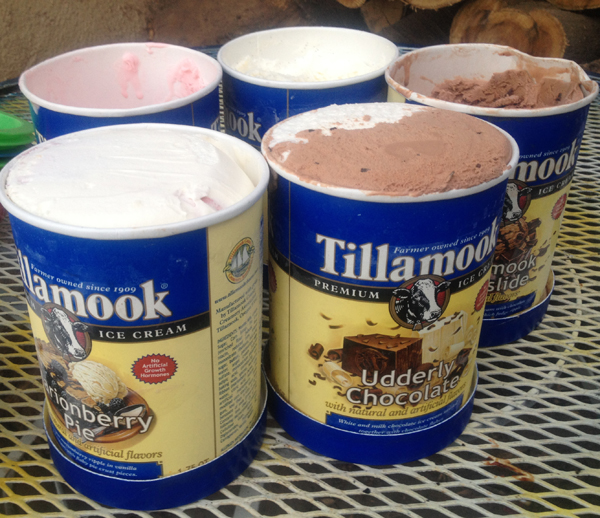 I was curious to see just what flavors were going to go first with having 7 kids at the house and 6 adults. All five of the flavors we had were all a hit, but I had most of the Marionberry Pie flavor left over which was fine with me because it is delicious. The strawberry was definitely a hit and I am glad I had two containers of it. The two chocolate flavors were also a big hit with the kids.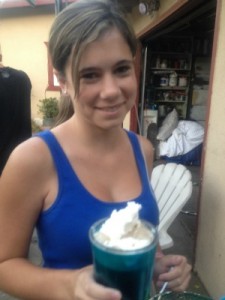 My daughter thought it would be creative to use some of the Tillamook Vanilla Bean Ice Cream with some soda in a cup with some soda to make a float. I thought it would be more interesting to put a scoop of each flavor in my bowl.
I would have to say that my favorites are the Oregon Strawberry and the Udderly Chocolate although I enjoyed trying them all. Tillamook just started putting their ice cream in the shelves of stores in California and I am excited to be able to buy their ice cream. I just hope to see it in more stores that I shop at as well as the other flavors I have not tried with.
View more photos of the Tillamook Ice Cream I tried by viewing my Tillamook Google Plus Photo Album.
For more information about Tillamook, please visit their website at: http://www.Tillamook.com.
Disclosure – I received the product featured above to provide you with this post. This post is not a paid post and the opinions stated herein are 100% my own.