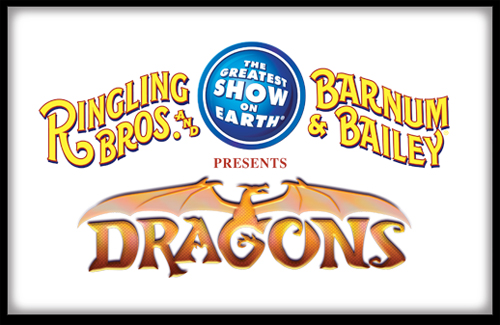 Last week the Ringling Brothers and Barnum & Bailey Circus was in Sacramento performing their new show "Dragons".  I was able to attend the opening night with my two youngest children and my mother in law and we had a blast. If you plan on going to The Greatest Show On Earth, I would suggest arriving early for the pre-show.
As always, you got to start the evening off with buying a circus program and getting the clowns autographs. This is really one of my mother in law's FAVORITE parts of the circus. She really wanted the signature of a cute clown that was hiding in the back. Luckily another friendly clown went back and got her to come out from behind the curtain for an autograph and some fun photos.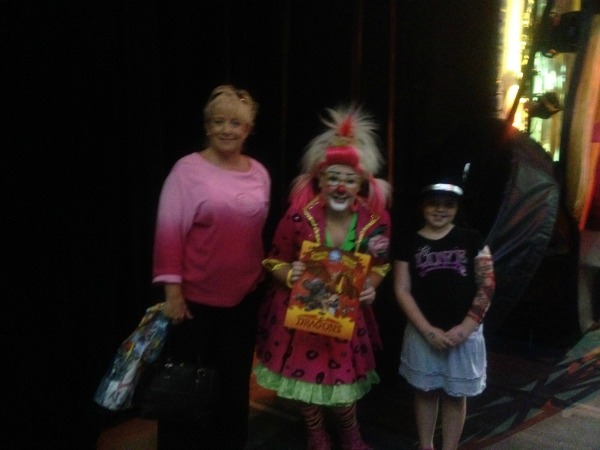 We didn't stop at just this clown's signatures. We tried to get as many signatures as we could. It was fun going around the arena floor searching for the clowns pictured in the Ringling Bros. & Barnum & Bailey Circus Program. Check out the autographs that I was quick enough to take a picture for: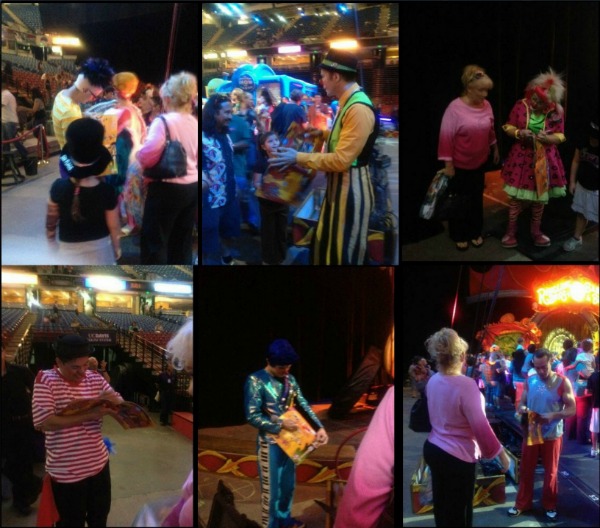 Once the pre-show was over we were asked to take our seats. I am not sure who was more excited about the show, my mother in law, me or my children. I always let my children pick out a souvenir before the show starts. I was happy when my son picked the cute Ringling Bros. and Barnum & Bailey blue dragon stuffed animal.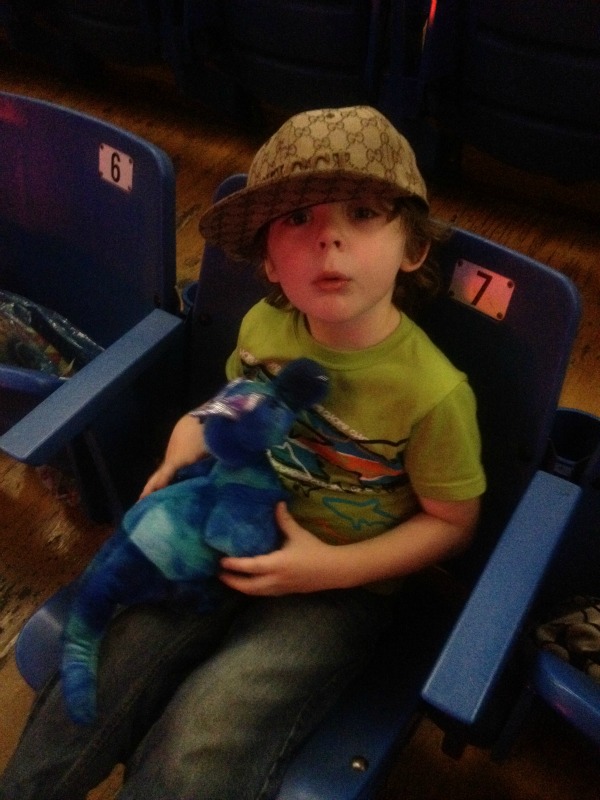 Once the show started, we were all glued to our seats. This show had some amazing performances and kept our attention the whole time. I will have to say that are a couple parts where the big dragon comes out to blow out FIRE. I think that was our favorite parts of the show, although we enjoyed all the performances. I was really excited to see some cats doing some tricks too!
One of my all time favorites of any circus is always the elephants. Watching these BIG animals do tricks is always something amazing to see.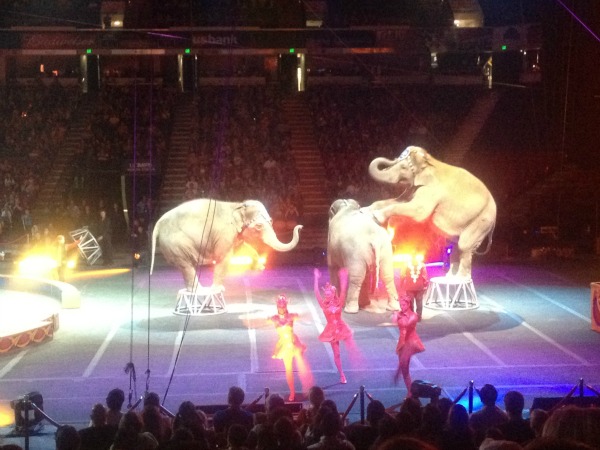 Another very exciting part of this show is the stunt that involves this round cage. You should see just how many motorbikes they have driving in this cage at one time.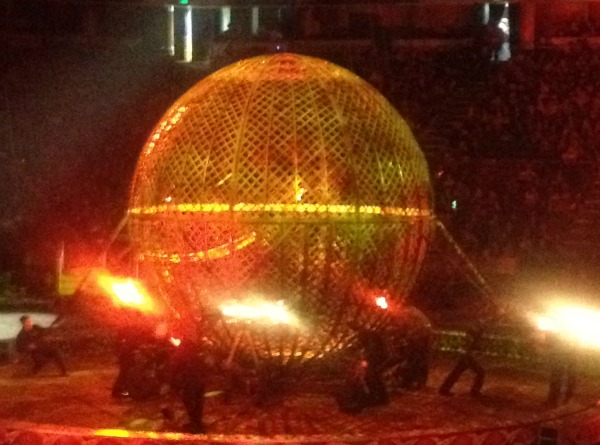 All four of us definitely had a good time at this show. I am going to save all the rest of the details of The Greatest Show On Earth for you to find out.
To find out when the Ringling Bros. and Barnum & Bailey circus will be in your area, visit their website at: http://www.ringling.com.
Disclosure – I received complimentary tickets to watch the show with my family. These opinions expressed are my own opinions and are NOT influenced by monetary compensation.