When it comes to activities at my house, my kids play a ton of games. Rather it be a board game, computer game or maybe a video game, they are happy if they are playing something that is keeping them entertained.
This month I went to New York  for the #BlogHer12 convention and I went to a Hasbro Party where I had a blast. I also scored a bag of toys to bring home which  included the Hasbro Elefun Snackin' Safari that I knew was going to bring smiles to my little guys face once I was able to give it to him.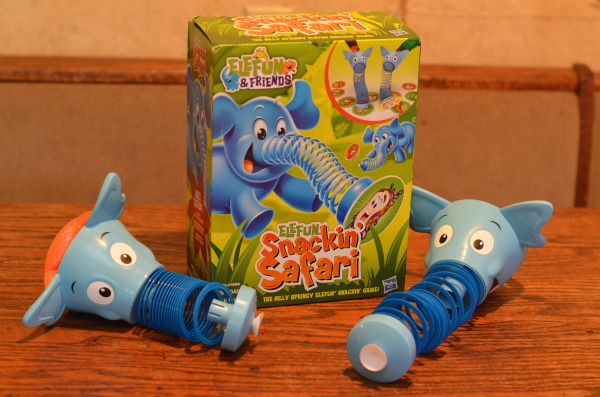 I was so right. When I handed my son the box and he seen the elephant on the box he was so excited and he immediately took the elephants out of the box and wanted his sisters to play with him. And of course mom too!
In this game there are two hungry elephants that can be used to grab the Elefun's favorite snacks and grab the most to win. You can also set the rules to be the first to find Elefun's special snack to win or collect all of your matching colors! This is a 1 or 2 player game recommended for those ages 3 and up. My 4 year old son LOVES this game and so does his friend that comes over that is the same age.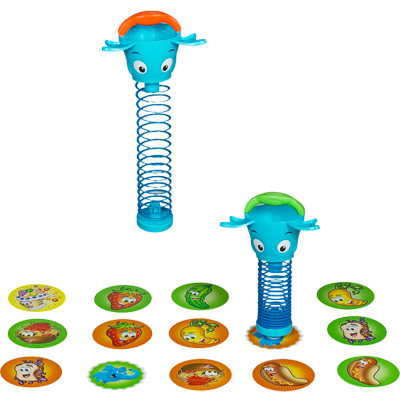 To learn more about how this game works, take a peek at this video I found on Youtube:
What I like about this game is that it isn't a video game and it is something that is easy to setup that my son enjoys playing. This is just one of Hasbro's many FUN games for the family and would make for a great gift for any preschooler on your shopping list.
For more information on this game or the other fun Hasbro games, visit: www.Hasbro.com.
Disclosure – I received this game from Hasbro provide you with this post. This post is not a paid post and the opinions stated herein are 100% my own.