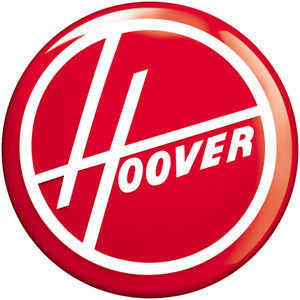 For months I went without having a working vacuum cleaner of my own. Well I had a brand new vacuum that took a dump on me only after letting me use it a couple times. I am bad at returning things so I have been holding on to a broken vacuum cleaner in hopes that it would fix itself. Luckily most of my house is tile except the bedrooms, so a vacuum has only been needed for the rooms which I have been able to borrow my moms.
When my new Hoover WindTunnel Air Bagless Upright arrived on my doorstep to review I was a little nervous but excited.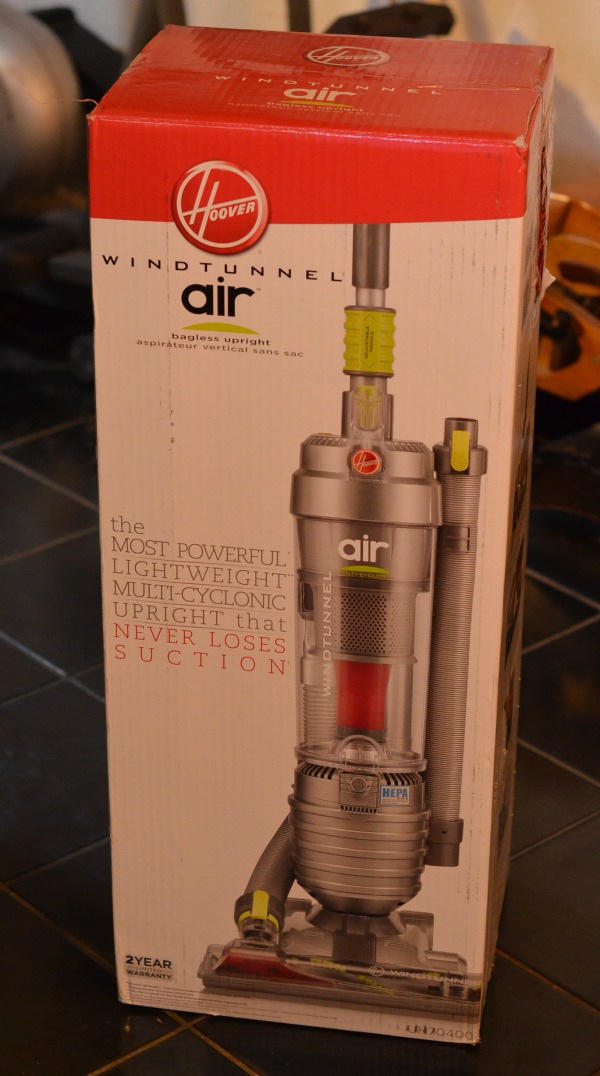 I will admit to leaving it in the box for a couple weeks. I hate putting things together because I hate directions and always avoid putting things together that require directions if possible. I also was afraid I was going to turn it on and something go wrong.  Once I finally got brave and opened it, I found it to be very easy to assemble.
In fact after opening the box with my new vacuum, I realized there wasn't much that I had to assemble and wished I would have opened it sooner.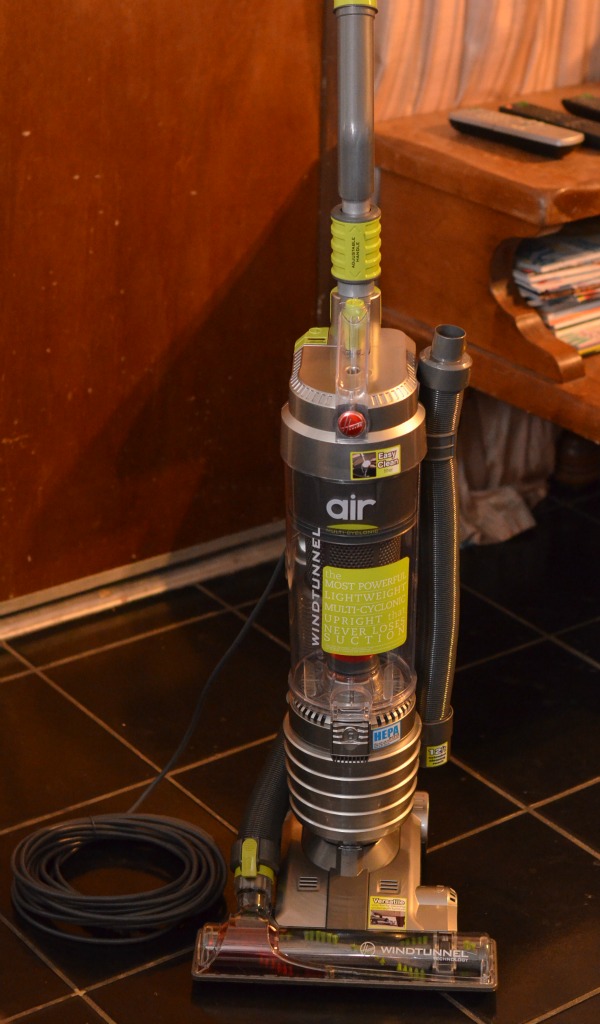 Once I took this vacuum out of the box for the first time, I had this Hoover vacuum cleaning my floors in just minutes and I was impressed! Not only was it easy to assemble, this baby is lightweight and easy to carry which makes it easy for my children to use. This happens to be the lightest Hoover full-size bagless upright that you can currently buy. This Hoover WindTunnel Air also has a handy hose attachment to help get the stuff you can't get with a regular vacuum.
Here are more of the Hoover WindTunnel Air Upright Vacuum features I want to share:
Lightweight and only 12.4 pounds.
Uses the WindTunnel® Technology to help removes embedded dirt.
Equipped with a Quick Fit hose that has a one-touch releases handle for easy attachment to the hose.
Brushroll Shut-off that automatically turns off your vacuum when put in the upright position.
Long 30″ power cord to help you go farther.
The Hoover WindTunnel Air is a vacuum that has really been coming in handy at my house. No more sweeping the tile floors, we are using our Hoover.
For more information about Hoover, visit: http://www.hoover.com
"I received a sample of this product to facilitate my review, but my opinions are entirely my own."