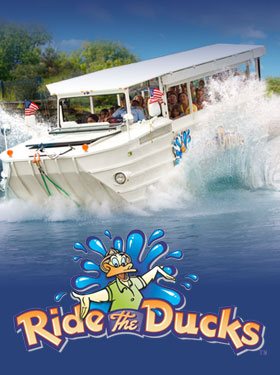 A couple weeks ago my daughter Hannah turned 8 years old. I wanted to plan a special day for her birthday and wanted it to be fun. One of our favorite places to take a family day trip is San Francisco. There is so much to see and do to keep the family entertained and it is only about 90 minutes away. When I heard about the Ride The Ducks tour in San Francisco, I knew I had to take my daughter.
Since we love San Francisco, we probably take at least 4 or 5 trips a year if not more. I have seen the Ride The Ducks tour bus before, but didn't really know anything about it. Last month is when I learned how fun this tour really is. First, when I heard that all of the members on the tour get one of those annoying duck whistles, I knew I had to take Hannah. She already LOVES to make her own duck sounds and has one of those duck whistles that she entertains us with. I then booked a tour for 10am on her birthday.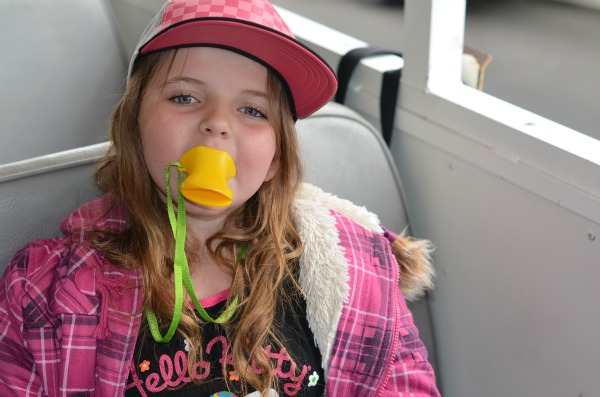 It gets better! About a week before her birthday she talks about how it would be cool if cars or buses could just drive in the water. I didn't tell her anything about the Ride The Ducks tour and I kept it a surprise. When we arrived for the tour and boarded the bus, she seen the sign that shows the bus pulling into the ocean. She got so excited.
The tour started off with driving through some of the streets of San Francisco. We had an awesome tour guide named Craig that told us about some of information about buildings, bridges, streets, celebrities and other interesting stuff. During the tour Craig also played music that matched the areas of San Francisco we were driving through.
Take a sneak peek of just how loud and fun this tour can get when you got Craig behind the wheel.
Although I enjoyed the whole tour, the best part of course is when the tour bus drives into the ocean and gives us a little tour that goes past AT&T Park. Since I love boating and I love the ocean, this part was pretty neat for me and my daughter thought so too.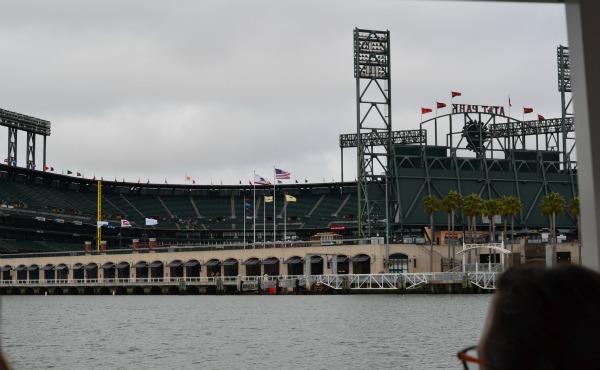 During the tour on the ocean, Craig asked Hannah if she wanted to drive the duck boat but she was too scared. I tried to talk her into it but she wasn't going for it. I thought it was really neat that they offer the children the option to become Captain for a few minutes.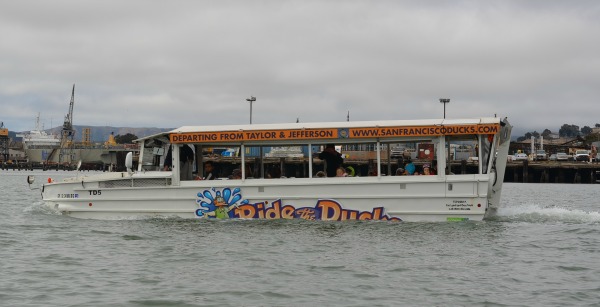 After the tour ended, we headed to the beach to enjoy some birthday cake. Hannah said it was one of her best birthdays ever!
To find out more about Ride The Ducks, visit: www.sanfrancisco.ridetheducks.com
Disclosure – I received tickets for this tour for my family at no cost. This post is not a paid post and the opinions stated herein are 100% my own
32 Flares
Tweet
Email to a friend
32 Flares
×