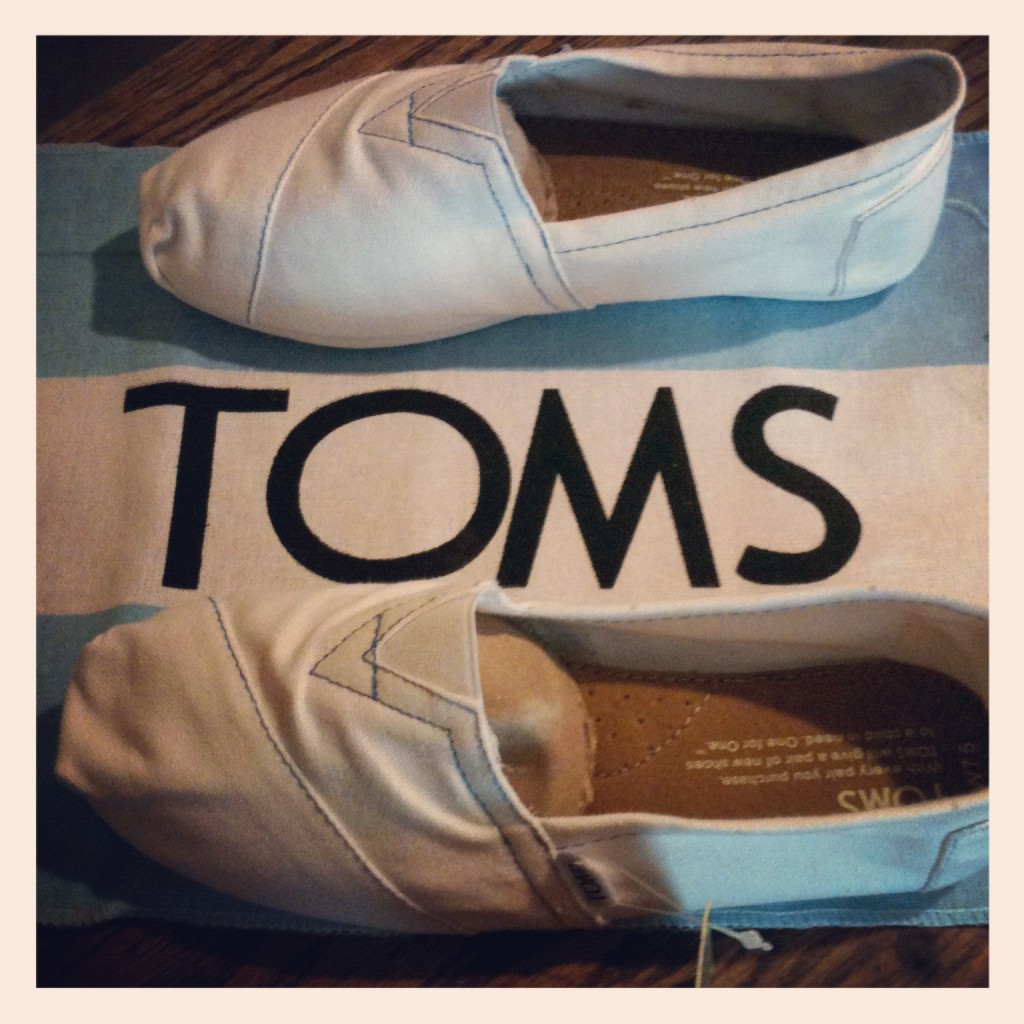 Last school year I heard my daughter Hailey talk about these shoes called Toms. I remember quickly looking online for a price and when I seen how much they cost, I clicked off. They reminded me of the China flats I used to wear when I was young but definitely a little more expensive.
I kind of forgot about Toms until a few months ago when I seen a really CUTE pair of Toms Wedges on Pinterest. Later that day I happened to see the same pair at Nordstroms and I knew wanted them. I didn't buy the Toms but I had my eye on them and thought to myself I was going to get me a pair. Once it was time for BlogHer, my friend Carrie With Children tweeted online she was going to wear her sparkly glitter silver Toms. That caught my interest and I went to the Toms website to find out why I would be ordering my own pair.
When you buy a pair of Toms, a pair of shoes is then given to a child in need. Their motto = "One For One" and I love it! After I ordered my pair of Toms I ordered Hailey the pair of CUTE white Toms she had been wanting too.

Knowing that 2 pairs of shoes will be donated to 2 children in need makes me feel good inside and I plan to buy more, like the WEDGES!
67 Flares
Tweet
Email to a friend
67 Flares
×