Over the past week or so I have been working on a Champions For Kids Simple Service Project. I have been working on the Spinbrush Spin Into Action campaign that has been designed to help children smile. Once I learned about this project and that tooth decay is one of the most common diseases of childhood, I knew I wanted to help.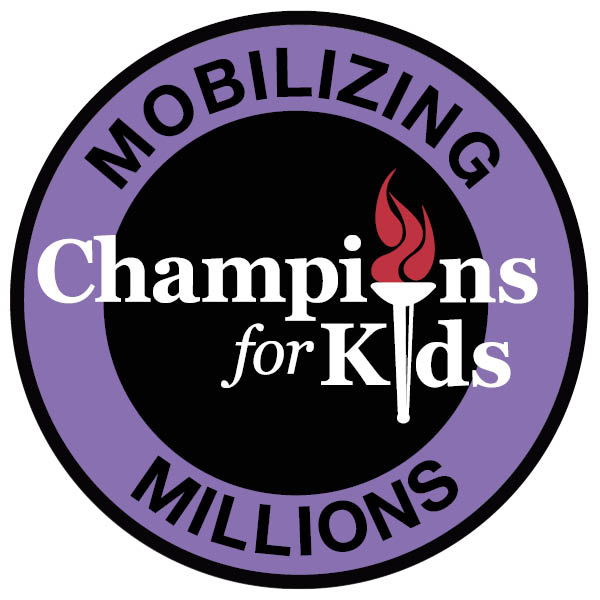 With the Spinbrush Spin Into Action campaign, I was to gather friends and family to provide toothbrushes, toothpaste and other dental care items for my community. I then was to give the dental care items that I collected to an organization  in my community that serves children so that the children can celebrate with healthy smiles and happier lives.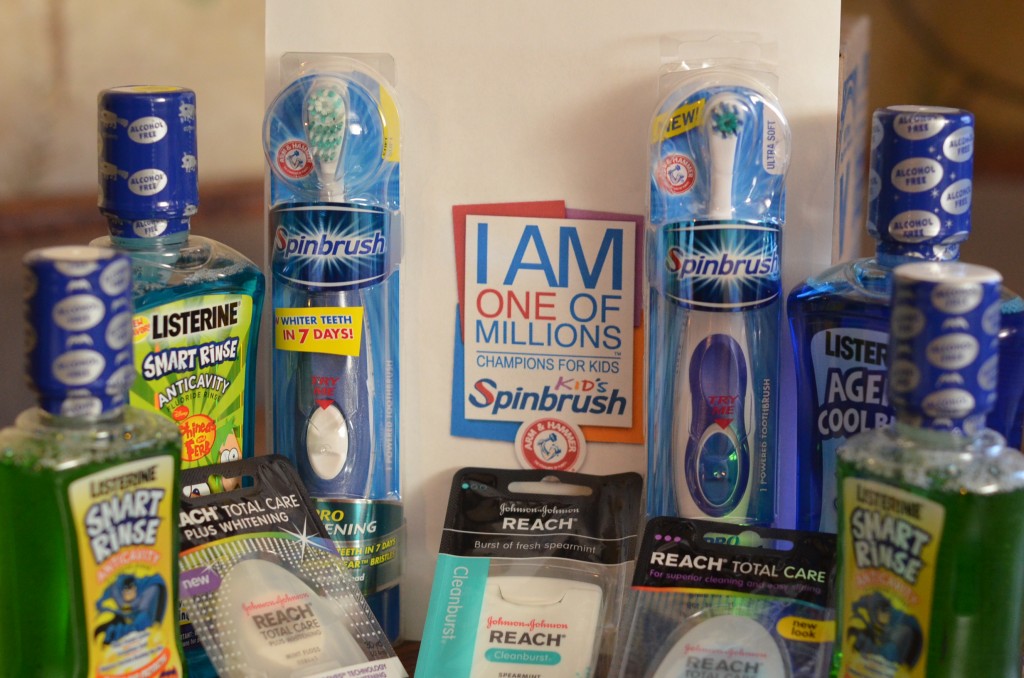 This campaign started with a little shopping trip to Walmart.  This past week has been super busy so I asked a group of my fellow online mom bloggers to help me with this campaign. A couple days ago I asked the members of the MomDot Community for a $1 contribution so I could visit the Dollar Store to gather more dental care donations for my box. In just minutes I received some donations that would help add to the donations in box.
Yesterday I made a trip to the store again to buy dental care products with the donation money I received from my online friends.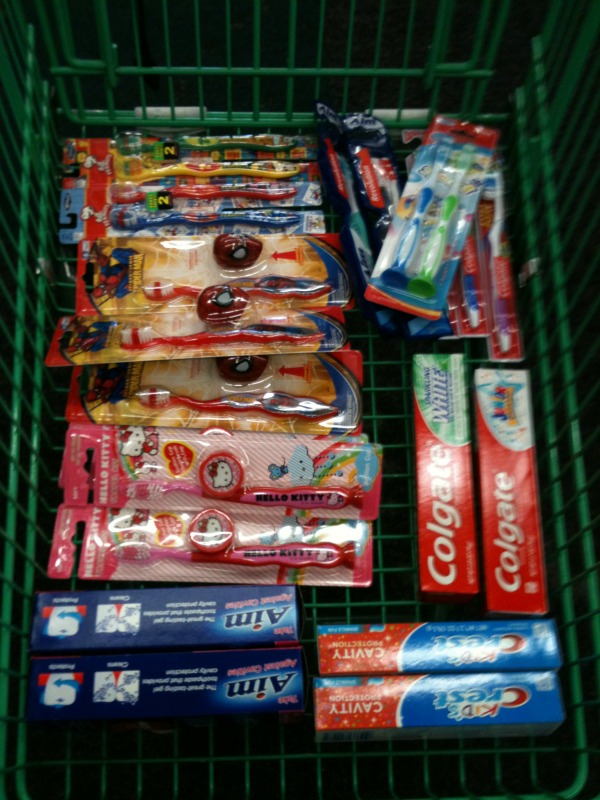 Once I got home I put the dental care products I bought in my donation box. When my youngest children seen what was in the donation box, they got excited. I had to let them know that these particular toothbrushes were going to be given to little boys and girls who need them.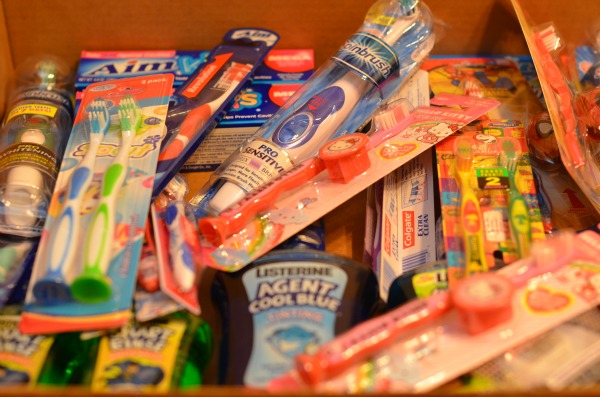 Today I donated my Spinbrush Spin Into Action donation box to the Children's Receiving Home Of Sacramento. When I think of places in my community that need and deserve the extra help, I think of this particular place. This is a place that provides a safe haven for children and also provides hope and healing for children and their families who suffer from the effects of abuse and neglect.
I decided to take my children with me to make the donation. When pulled in, we seen a helpful sign that showed us which way to go to donate.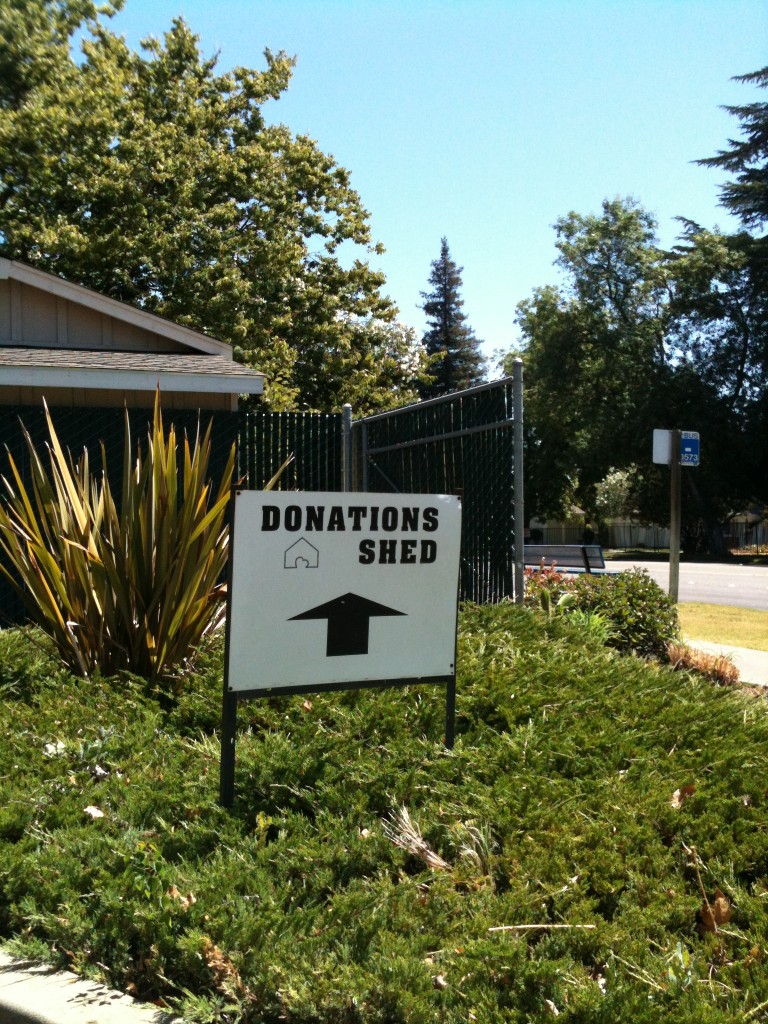 Once I got to the Donation Shed, I was a little bummed there wasn't anyone there to receive my donation. I knocked on the door but nobody answered, but there was a spot to leave your donation. My first thought was that they weren't going to know who donated it. I then remembered I had my business card in my wallet so I added one of my cards to the box.
I then placed my donation in the Donation Shed and took a picture…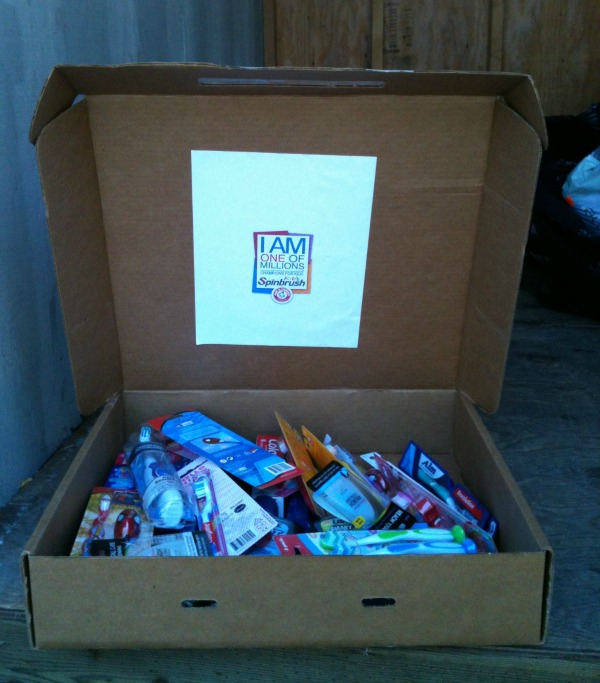 When we were driving away my youngest two children had more questions on where we were and why was I leaving these cool Hello Kitty and Superman toothbrushes in this shed. It felt good telling them what we were doing and I hope they remember years from now that we made this donation to help other kids in need.
To find out more about Champions For Kids, visit:
To see all the pictures that I took during my Champions For Kids – Spinbrush Spin Into Action project visit my My Spin Into Action Album – Project #SpinbrushCFK #CBias Google + Album.
""I am a member of the Collective Bias™ Social Fabric® Community. This shop has been compensated as part of a social shopper insights study for Collective Bias™ and Champions For Kids #CBias #SocialFabric"