Tomorrow I will be heading to New York City for the BlogHer'12 Conference this weekend. This California girls is so excited to be able to see New York again. I am excited for the conference, but I am also excited to see and hang out with some of my fellow blogger friends. I have some parties planned this weekend and it is going to be a blast. So if my blog seems a little lonely the next few days, know that I will be back in full force next week!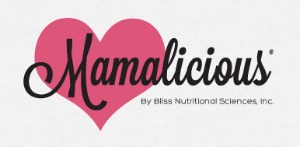 I would like to announce my BlogHer'12 sponsor! Thanks to Mamalicious, this mama is making her way to the big city for BlogHer'12 which I have hoped to go to since last year when they announced it is was going to be in New York City. I have only been to NYC once a couple years ago and I can't wait until I arrive there tomorrow to see the city again. THANK YOU  Mamalicious!
So if you are wondering what Mamalicious is, you will really want to know if you are pregnant or nursing. Here is a little bit of information about my sponsor's product.
Mamalicious® in Vivacious Vanilla is a smart snack having over 30 very important ingredients for nourishing a woman before conception, during pregnancy, while she is nursing and afterward when she really needs her energy to take care of a baby. It helps women who are having trouble producing enough milk. But, most of all it helps moms develop a whole new mindset about having a baby in a world filled with temptations. It's created to make it easy for you to be the wisest mom on the planet.
Right now you can purchase Mamalicious online on their website along with some other cool Mamalicious products including cute tote bags, tank tops, hats, aprons, diaper bags and more!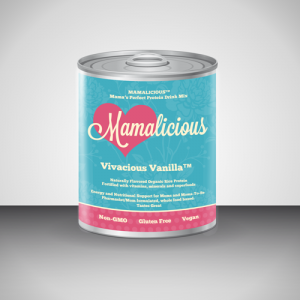 For more information about Mamalicious, visit: www.mymamalicious.com. Be sure to follow Mamalicious on Twitter and Facebook too!
For those of you that are attending BlogHer'12 in New York too, I hope to see you there.