Since it has been HOT here in California lately I have spent quite a bit of time inside to stay away from the heat. When I am not working on my computer, I enjoy watching movies in my free time. My Blu-ray player has the Netflix option so when I am not watching an actual Blu-ray Disc, I am watching something on Netflix to keep me entertained.
Just this past Friday I had a movie night which was fun. I rented a movie from Redbox and bought some goodies for the family. I thought I would recommend some good movies that have recently came out on the Blu-ray Disc that you might want to grab for a movie night too!
#1 Step Up – Only $14.95 on Amazon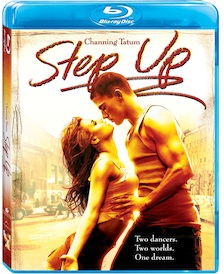 Experience the dynamic dancing and awesome music of Step Up – now on Blu-ray for the first time with an all-new digital restoration and enhanced picture and sound.  Channing Tatum (21 Jump Street) sizzles as Tyler Gage, a streetwise hunk with areckless streak, in this exhilarating movie about never giving up on your dreams.  When Tyler is sentenced to do community service at a school for the performing arts, he wants nothing to do with their world…until he meets a beautiful dancer who gives him a chance and helps him discover his astonishing pure talent.
For all you Channing Tatum fans, this is a must see. I just recently watched this and LOVED it!
#2 Phenomenon – Only $15.93 on Amazon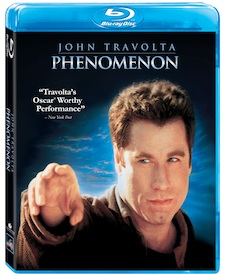 Experience the critically-acclaimed film, Phenomenon – available on Blu-rayfor the first time, featuring an incredible new digital restoration with enhanced picture and sound. Academy Award nominee John Travolta (Best Actor, 1994, Pulp Fiction) leads a stellar cast, including Kyra Sedgwick, Forest Whitaker, and Robert Duvall, in this uplifting story of an ordinary man transformed by extraordinary events.
This is another movie that I just recently watched that I really liked. One of those movies that I am definitely going to watch again.
#3 – Under The Tuscan Sun – Only $14.99 on Amazon!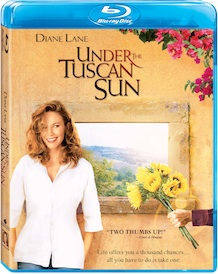 Based on the #1 New York Times best-selling book, Under The Tuscan Sun follows San Francisco writer Frances Mayes (Lane) on a ten-day trip to Tuscany. Once there, she is captivated by the beautiful Italian countryside, and impulsively buys an aging, but charming villa. Fully embracing new friends and local color, Frances finds herself immersed in a life-changing adventure filled with enough unexpected surprises, laughter, and romance torestore her new home – and her belief in second chances.
I seen this movie when it came out, but it is worth watching again on Blu-ray if you have already seen it before.
#4 The Horse Whisperer – Only $15.93 on Amazon!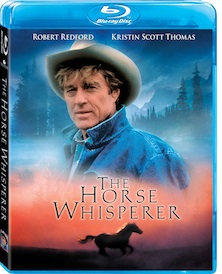 After a devastating riding accident, a young girl and her beloved horse are left with serious physical and emotional scars. When her mother calls on the "Horse Whisperer" to help, she meets a rugged rancher who not only has an extraordinary gift with animals, but also an ability to enrich the lives of people around him.
If you are a Robert Redford fan, you will enjoy watching this movie on Blu-ray. I wish my grandmother had a Blu-ray player because I know she would LOVE to watch this one again.
I would love to hear your thoughts on any of these titles if you have seen them!
Disclosure – I received a copies of the Blu-ray titles mentioned above to provide you with this post. This post is not a paid post and the opinions stated herein are 100% my own.