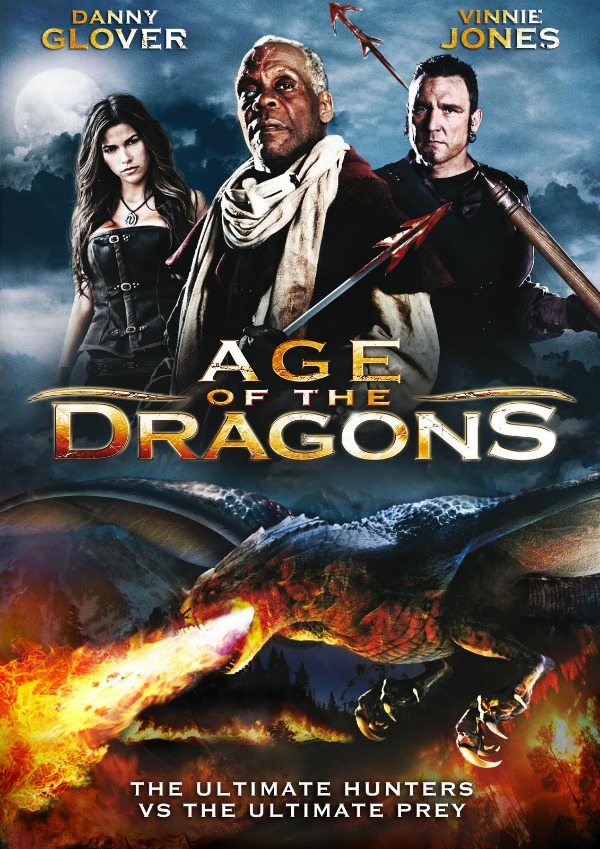 On Friday my family took a drive to San Francisco to take a tour of the city and enjoy some cake by the ocean for my daughter's birthday. Once we got home I decided I wanted to have a relaxing night and that a movie night sounded like a great idea. My daughter and I headed to Walmart to grab a movie from the Redbox kiosk at Walmart and also grab some food to snack on while watching the movie.
When I first pulled into the Walmart parking lot I decided that I was going to go in the left door of the store. I am one of those people that are  creature of habit and always park in the same isle and go in the same door. Today I was going to park in a different isle and go in the other door of the store that I rarely use. Once I parked and we made our way into Walmart, my first mission was to head over to the Redbox kiosk to look for the movie "Age Of The Dragons".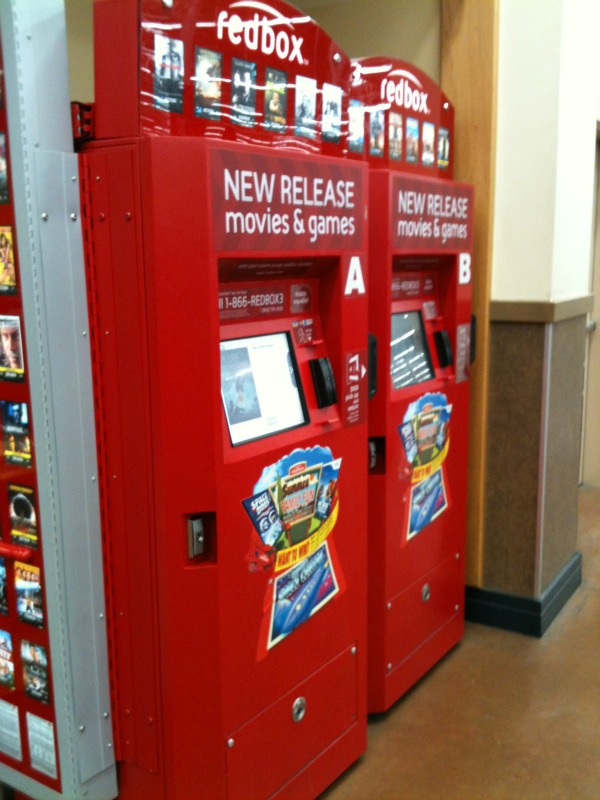 Once I found the Redbox movie kiosks, I started browsing through the selection of movies available.  Not only does Redbox have movies that you can rent, they also have games that you can rent too!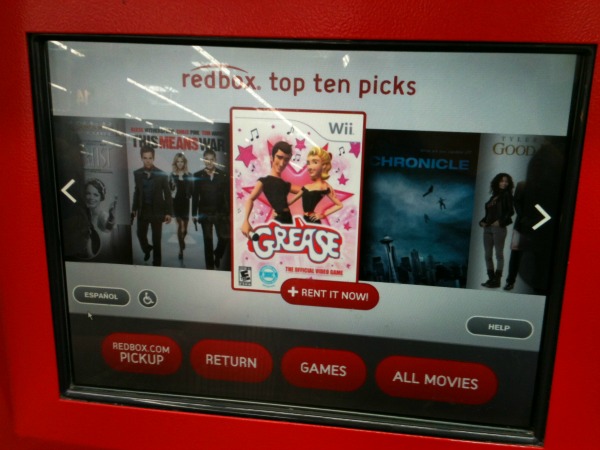 When it comes to Redbox at Walmart, I am glad that I always find 2 kiosks in this store. While browsing the rentals available in the first Redbox kiosk I used, I found that the movie I was looking for was out of stock. I was lucky and found Age Of The Dragons in the other kiosk.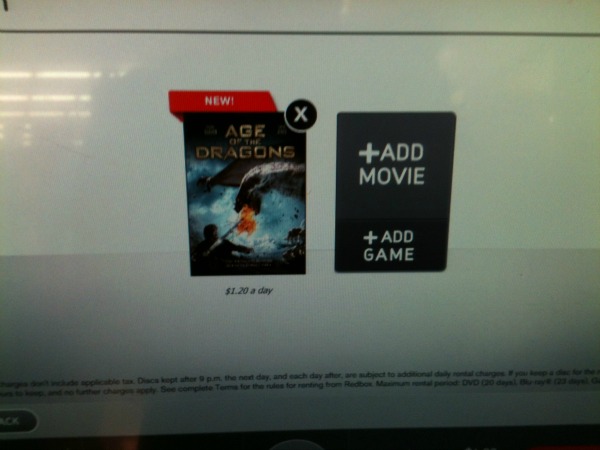 After I rented Age Of The Dragons and had the DVD in hand, it was time to head to the food isle to grab some snacks for my movie night. It had already been a long day and I was tired. I didn't want to  have to cook so I decided to get some chips and snacks that I could put in bowl or put in the microwave.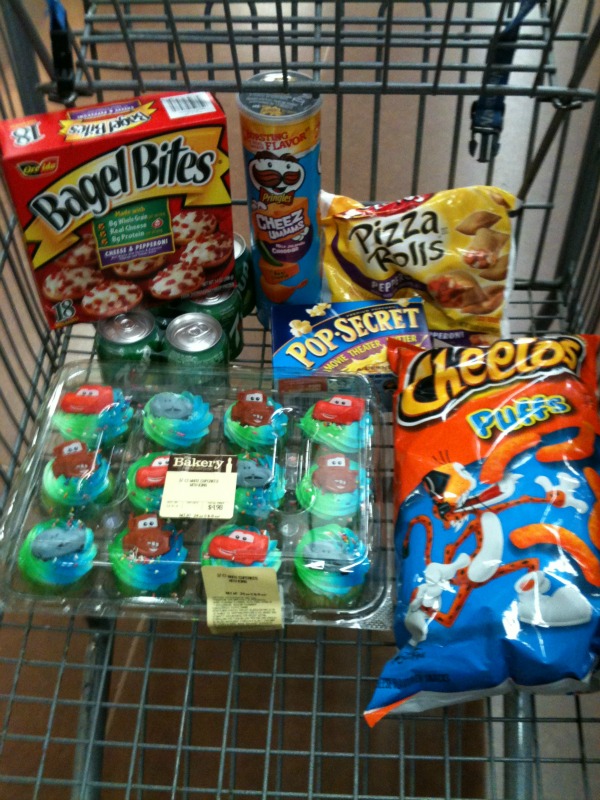 After I was done shopping and we purchased our goodies, it was time to head home. Once we walked in the door I started cooking our pizza rolls, bagel bites and popcorn in the microwave. In less than 10 minutes everything was ready for our movie night! To see more pictures of my adventure at Walmart, visit my Google Plus album.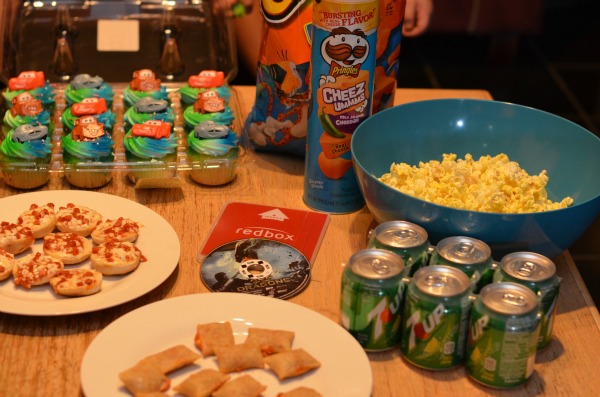 With our snacks and refreshments all ready, it was time to hit play on the DVD player.
About Age Of The Dragons…
In the action and fantasy film Age Of The Dragons, harpooners Ishmael and Ahab along with a crew of 5 others are on a mission to find the a highly explosive liquid substance called vitriol that can be found in the insides of the fire breathing dragons. During their mission to harpoon dragons, there is also conflict that arises between the crew members when Ishmael and Ahab's adopted daughter Rachel start to become romantic which starts some jealously with crew member Flask. Rachel must then choose to continue her quest to kill the dragons or choose a new life with Ishmael.
Although I don't normally watch the fantasy type of films like this one, I thought this movie was pretty good! My husband and my oldest daughter both watched this with me while my youngest played their handheld video games on the couch and enjoyed the snacks too! For those interested, Redbox has some neat Movie Activity Sheets you can download to keep your children busy too!
To find out more about Redbox, visit:
"I am a member of the Collective Bias™ Social Fabric® Community. This shop has been compensated as part of a social shopper insights study for Collective Bias™. #CBias #SocialFabric
46 Flares
Tweet
Email to a friend
46 Flares
×