A couple years ago I asked Santa to buy me a Wii. I am a mom that loves to play video games and had wanted a Wii so I could buy the Wii Fit. Well Santa brought me what I wanted and I tried to keep it from the kids, but it didn't work. Once my 4 year old son learned what a Nintendo Wii was, he was addicted.
We recently have been playing the new Madagascar 3 on the Wii. When I first received the game to review, my son was so excited. He played it for a few hours and kept asking to play longer. When you play the game, you are can choose to play the role of your favorite Madagascar characters including Alex the Lion, Marty the Zebra, Gloria the Hippo and Melman the Giraffe. My son's FAVORITE character to play is Marty the Zebra.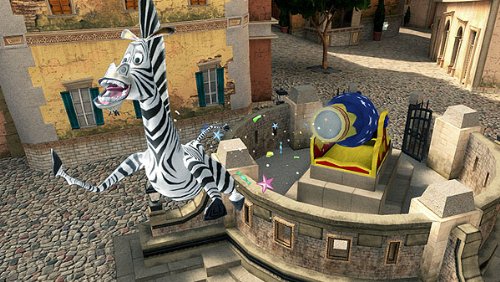 When playing Madagascar 3, your character you choose to play travels through Europe by the way of a traveling circus in a mission to make it home to New York. You will get to experience the excitement of the circus by completing different challenges like performing crazy publicity stunts on some of Europe's popular landmarks. You can also steal the show and thrill the audience by performing unique combinations of action and adventure.
Madagascar 3 is available for the Nintendo Wii™ system, Nintendo 3DS™ system, Nintendo DS™ system, Xbox 360® video game and entertainment system from Microsoft, and PlayStation®3. Right now you can buy Madagascar 3 for the Wii on Amazon for only $28.99.
Now for my Madagascar 3 Giveaway
————————————————————————————————————————–
3 LUCKY readers are going to WIN a Madagascar 3 video game. Winners will get to choose a game system of their choice.
To enter my giveaway, please use the Rafflecopter below to submit your entries.
Disclosure – I received a copy of this game to provide you with this post. This post is not a paid post and the opinions stated herein are 100% my own. This post also contains affiliate links.