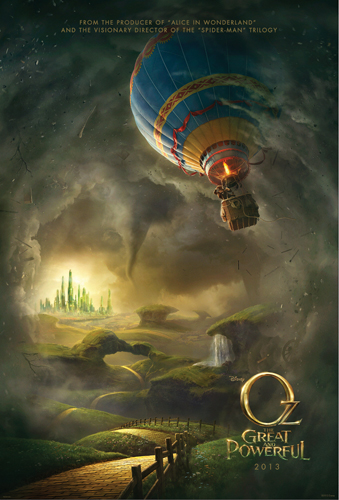 Since I was a little girl, I have always been a fan of the Wizard Of Oz. I remember always wishing there was a part two, but it never happened unless you consider "Return To Oz" a part two to the original. For some reason I only could watch that film once because it didn't have an impact on me like the original and official Wizard Of Oz.
Now Disney is coming out with a moving that I know is going to be amazing geared towards all the Wizard Of Oz fans. Check out the trailer for Disney's new "Oz The Great and Powerful" below:
So what do you think about this new upcoming Disney Film?

Find out more by visiting: Disney.com/TheWizard