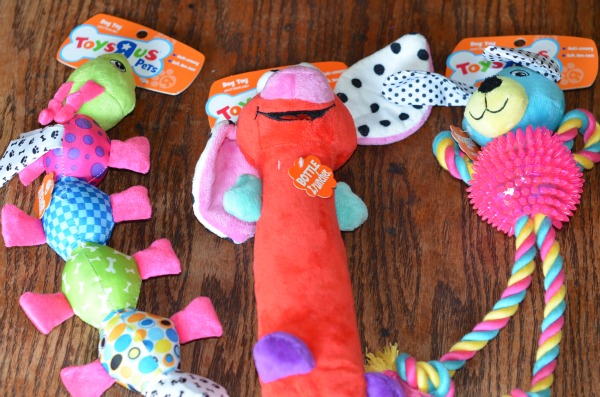 When I got these cute pet toys pictured above for review my son went nuts when he seen them. He wanted to play with them and I had to tell him to be patient because I wanted to take pictures of them before anyone played with them, especially my dog.
He sat patiently and watched me snap photo after photo trying to get a cute shot.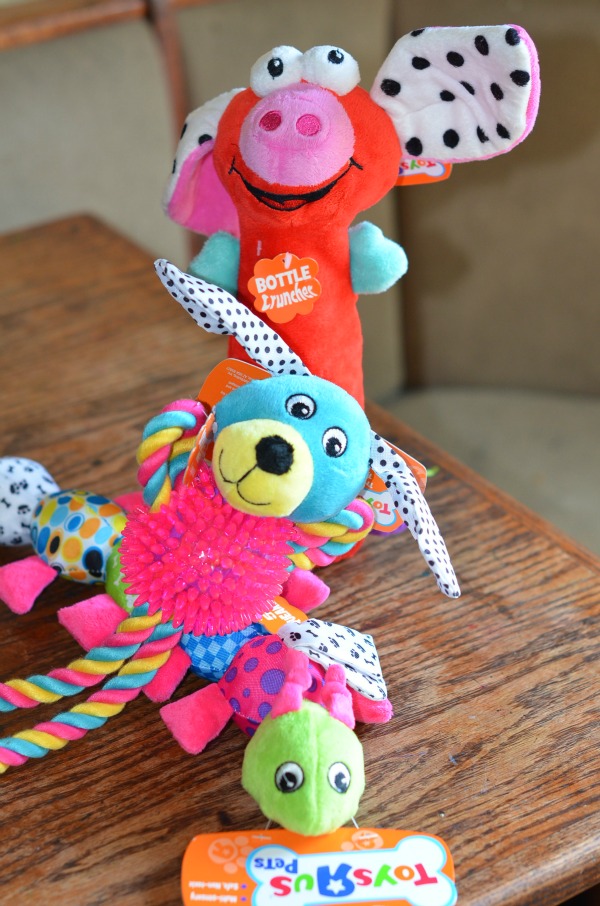 So taking quite a few different pictures of these cute new Toys "R" Us pet toys from Petsmart, I let him have them.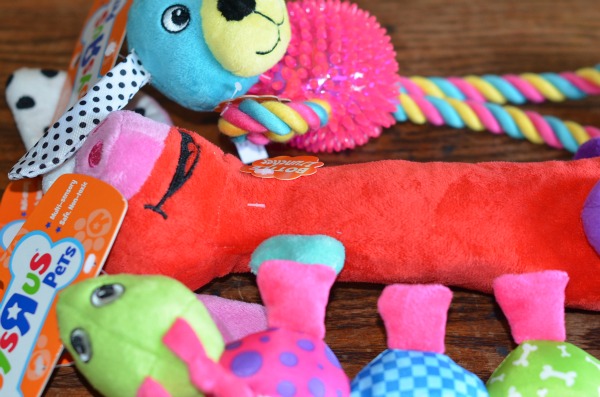 I might as well let my son have fun with these cute toys before the dog has his chance with them. Once the dog gets them, they are not going to be clean and cute anymore.
For those that have dogs that they like to spoil, PetSmart has recently launched a new Toys"R"Us Pets collection that is sold exclusively in all PetSmart stores. We have just 3 out of over 100 of the different whimsical toys that you will find in this new line. These toys are designed for dogs from puppyhood to adulthood that can be used to help stimulate your pet's intellectual growth.
What I think I like most about these toys is the bright colors. They are extremely cute for dog toys. I think my son likes the red Bottle Cruncher. To view all of the Toys "R" Us Pet products, click here. For a chance to win some of them, enter my giveaway below…
Now For My Petsmart's Toys "R" Us Pets Collection Prize Pack Giveaway
One of my lucky winners is going to receive a cool Petsmart Toys "R" Us Pets Collection Prize Pack  that will include 3 different toys.
To enter my giveaway, use the Rafflecopter below to submit your entries.
Disclosure – I received a prize pack to provide you with this post. This post is not a paid post and the opinions stated herein are 100% my own.