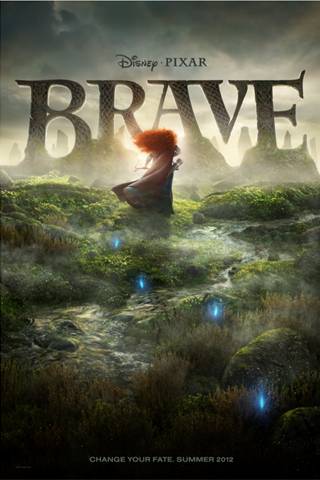 For the last few months I have been waiting for Brave to come to theaters. Ever since my daughter Hannah and I seen the trailer for the first time,  we had talked about how we wanted to see it. This past Monday we had the opportunity to watch a screening of the movie and I jumped at the chance.
Since ancient times, stories of epic battles and mystical legends have been passed through the generations across the rugged and mysterious Highlands of Scotland. In Disney's new movie "Brave," a new tale joins the lore when the courageous Merida confronts tradition, destiny and the fiercest of beasts. Merida is a skilled archer and also the daughter of King Fergus and Queen Elinor.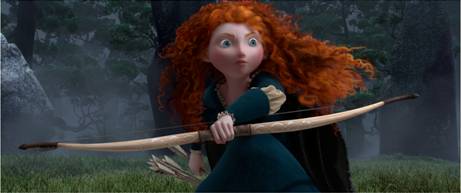 On a mission to carve her own path on life, Merida turns to an old witch for help, but is granted an ill-fated wish that turns the kingdom into complete chaos. Instead of doing something for the good, she ends up turning her mother into a beast and has to break the curse before it is too late.
This movie was full of action and I was excited to see that it was in Disney Digital 3D. When it comes to Disney movies and princesses, this movie definitely puts a twist on things. For me, I LOVE this movie because it is a story about a daughter who goes to crazy lengths to save her mom. Even though she was the one at fault, this daughter has so much compassion for her mom that she will do whatever it takes to take away the curse. My daughter Hannah who is 7 also thought the movie was great and thanked me several times for taking her to see it.
Take a peek at Disney's Brave trailer below:

Disney's BRAVE is definitely a great movie for a mom and daughter date!
For more information on Brave, visit: http://www.Disney.com/Brave
Disclosure – I received a Press Invite to a movie screening for this movie. I did not receive any monetary compensation. These opinions expressed are my own opinions and are NOT influenced by monetary compensation.
11 Flares
Tweet
Email to a friend
11 Flares
×