Last week we received some of the YUMMIEST cookies that went FAST. When you have a hubby with a sweet tooth and four children, chances are that fresh, soft and delicious cookies are not going to last very long in my house. I was actually lucky enough to try a couple before they were devoured.
If you are looking for homemade cookies to spoil someone with like dad this Sunday, check out the variety of cookies at The Cookie Cottage. There is not only a variety of cookies that you have to choose from, they also come in a cute box with the cookies individually packed in pairs.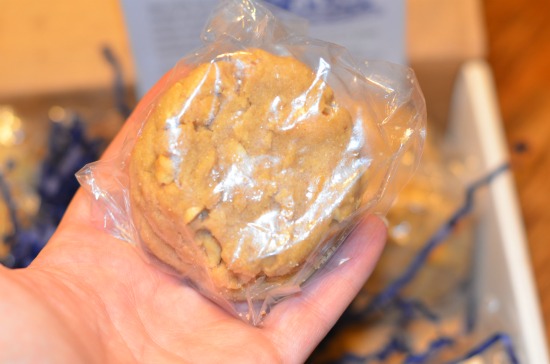 Now this isn't my first time eating cookies from The Cookie Cottage either. This is my second shipment of yummy cookies that we have received and been impressed with. This time we tried the Peanut Butter Cookies, the Chocolate Chip Cookies and some new chocolate cookies with peanut butter inside.
When ordering cookies from The Cookie Cottage you get to pick the cookies you want how you want them delivered rather it be in a cute box, a basket or a tray.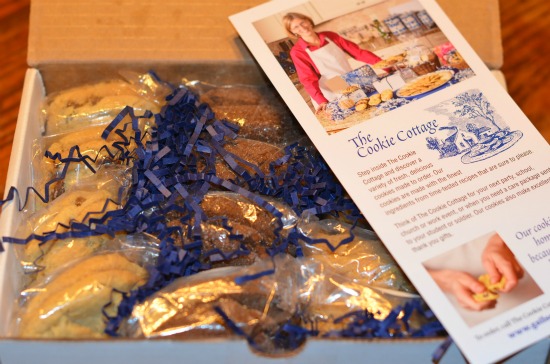 I bet there are many dads out there that would LOVE a box of cookies like this for Father's Day!
To find out more about The Cookie Cottage, visit: http://www.gailscookiecottage.com
Disclosure – I received a product sample to provide you with this review. This post is not a paid post and the opinions stated herein are 100% my own.