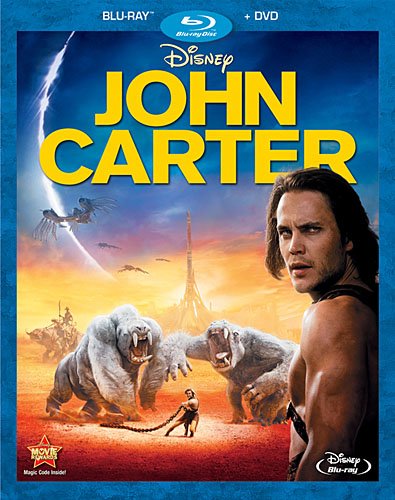 Earlier this year in March I watched the movie John Carter in 3D at the theater with my daughter. Normally I prefer to watch comedy movies or chick flicks or maybe a cute Disney flick when I go to see a movie, but after hearing so much good talk of the movie John Carter, I had to see what all the fuss was about myself. For this type of science fiction movie, it was GREAT! It is also one of those movies that I was satisfied with the ending. You can read my John Carter review here.
For those that haven't seen John Carter, watch the movie trailer below:
Right now you can order John Carter Two-Disc Blu-ray/DVD Combo for only $22.99 (regularly $39.99) on Amazon. This might make for a great Father's Day Gift and also something to watch this upcoming weekend. They also have other options like a 4-Disc Combo Pack and a 1-Disc DVD too!
Find more John Carter video clips at: www.YouTube.com/DisneyMovies
Disclosure – I received a copy of this DVD to provide with this review. This post is not a paid post and the opinions stated herein are 100% my own.