I don't know about you, but I like to SHOP. Over the past 5 to 10 years I would say, I have done quite a bit of online shopping. One thing that I have learned is that you can….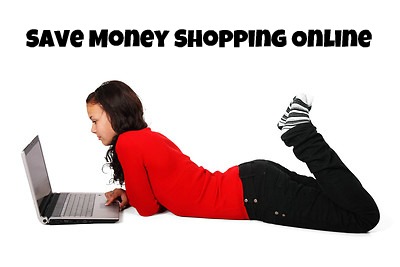 When it comes to shopping online, you can often SAVE money by staying at home and ordering the product you want online. This isn't going to be try in all situations, but for many of the things that I have bought online, I have SAVED money by ordering it on the internet than driving to the store.
The first way you can save money by shopping online is by not wasting your gas in your car to get there. In some cases, they might not even have the product and then you are stuck driving somewhere else, using more gas to find what you are looking for. This is 2012 and gas is not cheap!
The second way you can save is you can do your research and find the online store that has the best deal for your product. Some stores offer free shipping which is better than wasting your gas money!
And the third way, which is my favorite is online promotion codes. If you have never used a coupon code or promo code you are definitely missing out on some SAVINGS. I look online for promo/coupon codes every single time I buy online to make sure I can't get my items for any cheaper. There are many sites like PromotionCode.org that you can look online for when searching for coupon codes for when you are shopping online.
Like I mentioned before, some things might be better bought in person such as groceries and clothing. For many other purchases though, for things like electronics, I really recommend looking online for the best deal before going shopping at an actual store!
Are you Savings Savvy and use online coupon codes too?