This weekend my husband and I gave our bathroom a little well needed makeover. We bought some pretty purple paint a few months ago, but put the paint in the garage where it had been sitting on a shelf waiting to be used. This weekend not only did we paint the bathroom PURPLE, my husband also installed our new Danze Showerhead.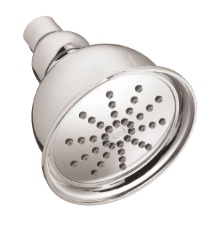 We received the Danze 4" 250 Polished Nickel Showerhead for review and I am in love. I didn't have too much pressure with my old showerhead and my new Danze showerhead provides a great flow of water that makes taking a shower more enjoyable. Here are some of the features:
Brass ball joint with polymer shell.
Features Pressure Manifold™ Technology.
Optimizes water intensity even at low pressure.
40 easy clean jets.
Maximum flow rate 2.5 gpm @ 80 psi.
Product Number: D460024PNV
Here is a picture of our old showerhead before the makeover: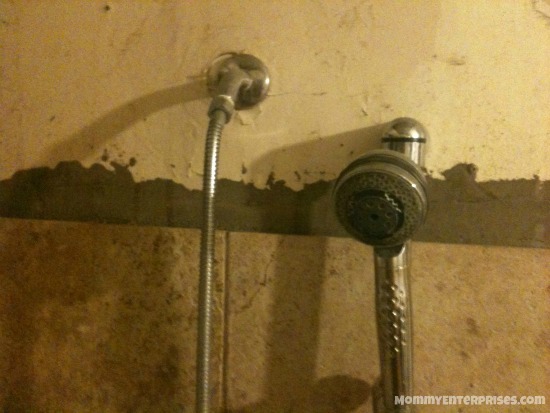 Here is the new installed Danze Showerhead: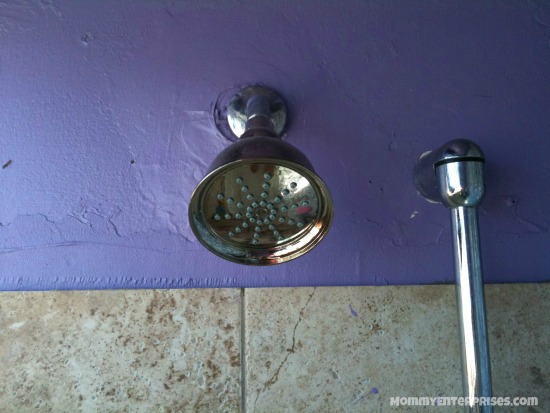 I am definitely not an expert when it comes to painting, but my bathroom looks a whole lot better and I am a whole lot happier. My purple paint on the walls now matches my bathroom decorations and shower curtain. The best part of the makeover is the new Danze Showerhead that I have got to use a couple times now.
When it comes to installing the showerhead, it seemed pretty easy and only took about 5 minutes of my husband's time once he read the directions. The only thing that I do miss about my old showerhead is that it was on a hose where you could remove it, but I think I can manage without it. Danze has different showerheads with different features that come in a variety of finishes, depending on the style you prefer. I love the style of mine and the Polished Nickel look it has.
For more information on Danze, visit: http://www.danze.com
Now for my Danze Showerhead Giveaway
One lucky winner is going to receive the same Danze 4" 250 Showerhead like the one that I have installed too! To enter my giveaway, please use the Rafflecopter below:
Disclosure – I received a product sample to provide you with this review. This post is not a paid post and the opinions stated herein are 100% my own.